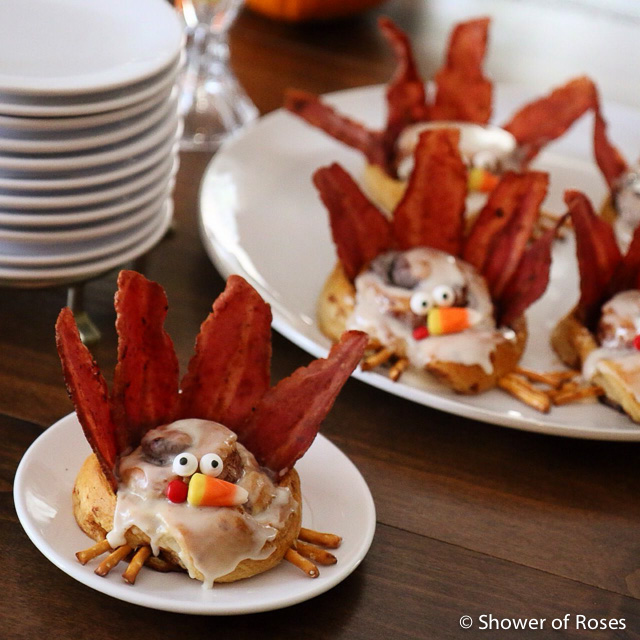 Last Thanksgiving we started the morning with a yummy brunch, including Pillsbury's Cinnamon Roll Turkeys! I doubled the recipe to make 10 cinnamon rolls for our family. My kiddos 'gobbled' them up! I am planning on making them again this year, perhaps using Trader Joe's Pumpkin Rolls instead.
Ingredients:
1 can (17.5 oz) Pillsbury Grands! refrigerated cinnamon rolls with icing
10 slices bacon – We used TURKEY bacon! 😉
5 candy corns (Update: we use these now for a food coloring and corn syrup free option)
5 red mini candy-coated chocolate candies (we used Little Secrets for food coloring free here)
15 mini pretzel sticks, cut in half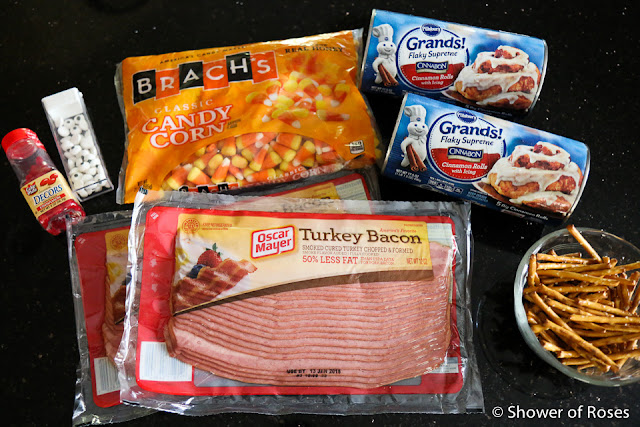 Directions:
Heat oven to 350 F. Line cookie sheet with cooking parchment paper.
Set icing aside. Separate dough into 5 rolls; place about 3 inches apart on cookie sheet. Unroll each roll about 1 inch; tuck dough into roll to create neck of turkey.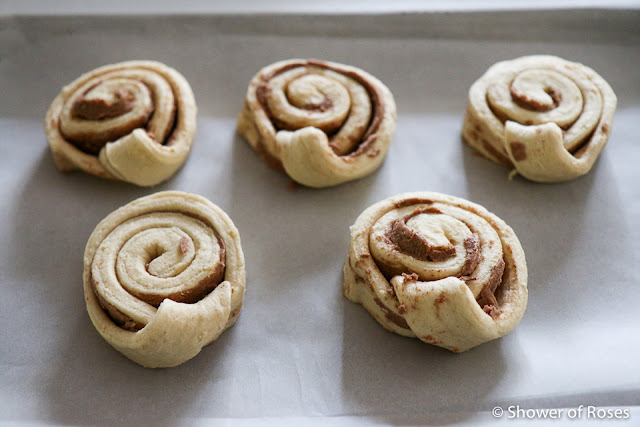 Bake 20 minutes or until light golden brown. Remove from cookie sheet to cooling rack; cool 5 minutes.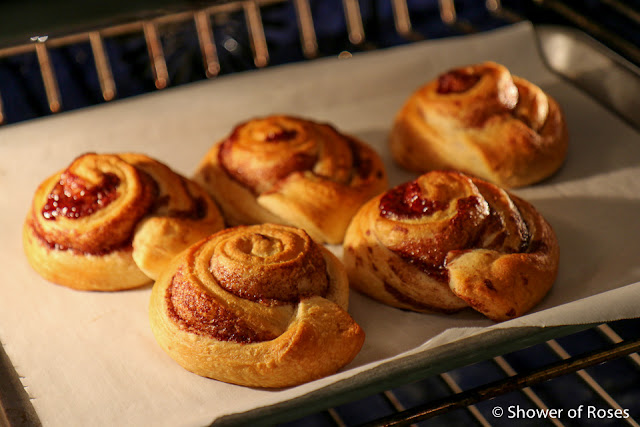 Meanwhile, cook bacon until crisp; drain on paper towel-lined plate. Cut bacon slices in half. Tuck 4 halves of bacon into back of each cinnamon roll so they stick up and look like tail feathers.
Drizzle tops of rolls with icing. Decorate turkeys with candy eyeballs, candy corn and candy-coated chocolate candies. Before serving, place halved pretzel sticks underneath each turkey to resemble turkey's feet.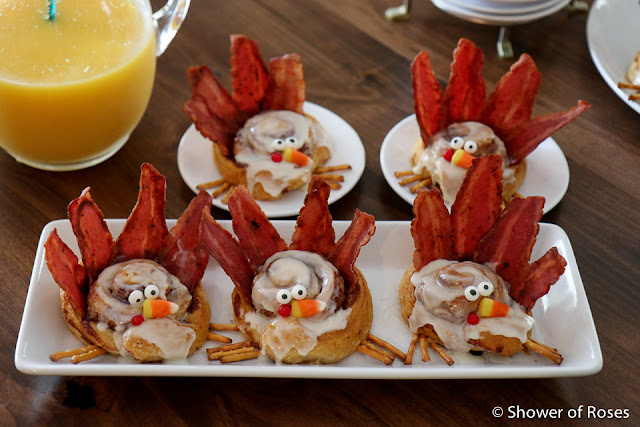 Let the kids have fun decorating their turkeys with extra sprinkles and candy corn. Look for the candy eyeballs in craft stores near the candy/cake decorating section.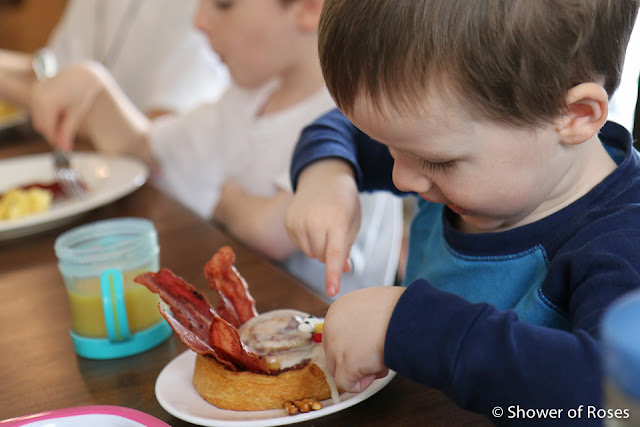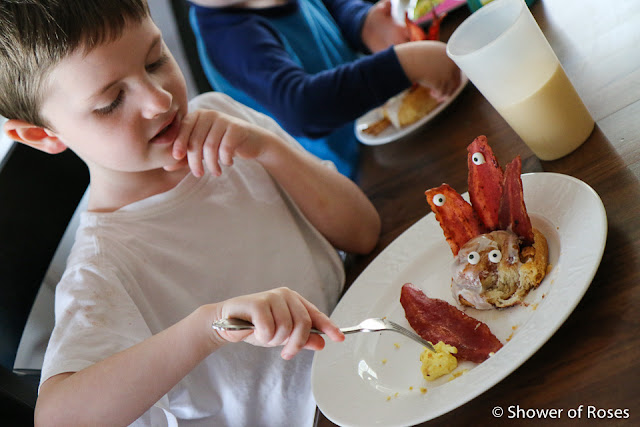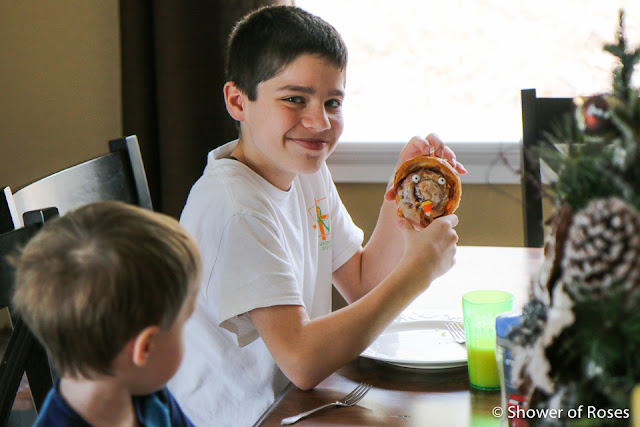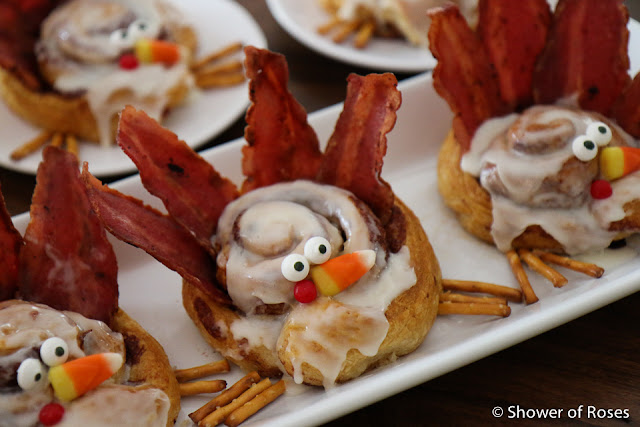 Turkey themed veggie or fruit platters provide a healthy and creative Thanksgiving appetizer for children which are always quickly 'gobbled' up too! I hope you all have a very Happy Thanksgiving!