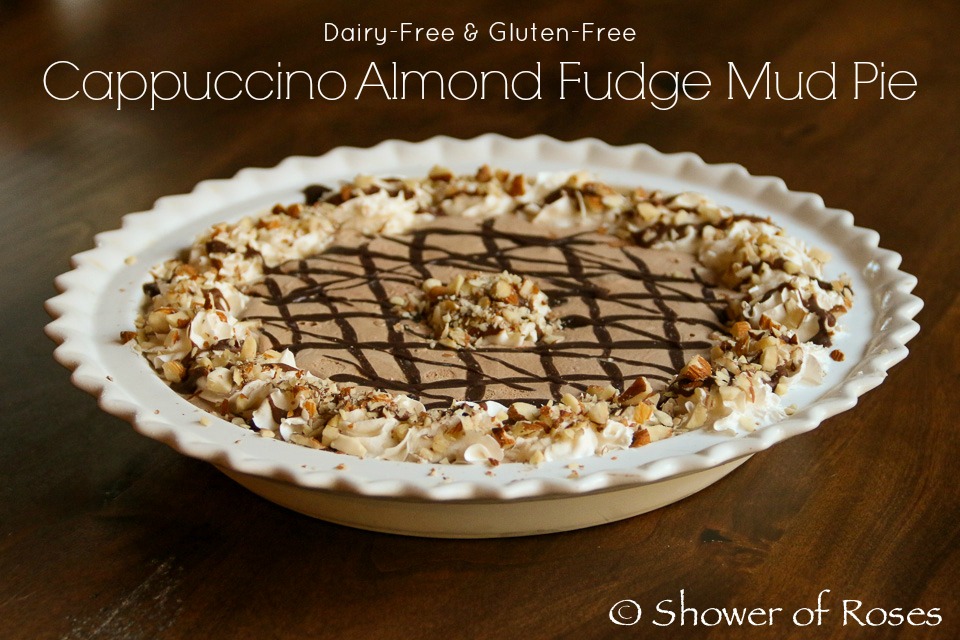 One of my favorite desserts has always been Mud Pie from Baskin-Robbins. I can't enjoy it any more, thanks to my dairy-intolerance, but this past Friday I decided to try and make a homemade dairy-free and gluten-free version for my birthday. It turned out really yummy!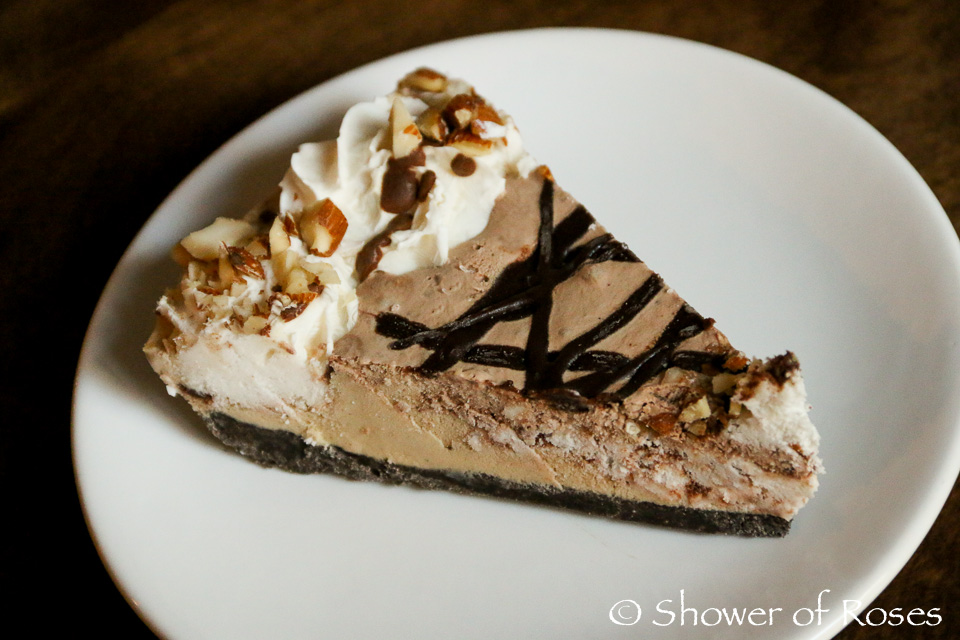 Cappuccino Almond Fudge Mud Pie
Ingredients: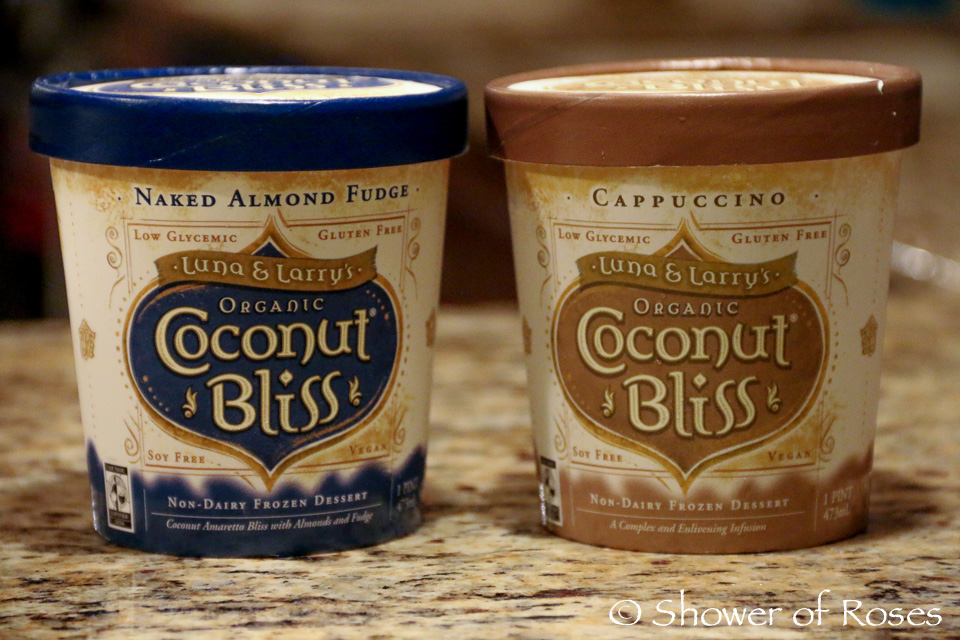 For the Crust:
Using a food processor (I don't own one so I used my Vita-Mix) crush the Gluten-Free Joe-Joe's. Add 4 tablespoons of melted coconut oil and mix until combined. Using a spoon, press the cookie mixture into the center of a pie dish working it out from the middle and up the sides. Place in the Freezer for 10 minutes.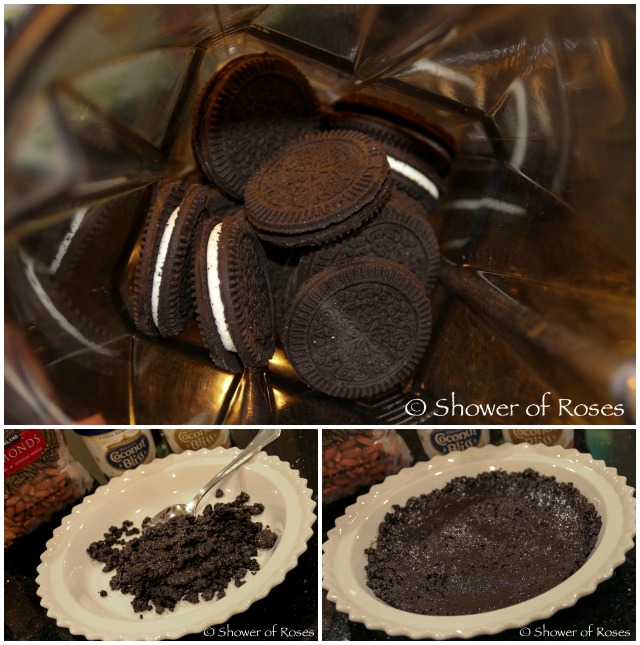 For the Filling:
Remove the crust from the freezer and add the Coconut Bliss. Depending on the size of your pie dish you may or may not need the full two pints. Spread the Coconut Bliss evenly over the crust, using a mix of both
Cappuccino
and
Almond Fudge
. Place in Freezer for 10 minutes to refreeze while you make the Chocolate Topping.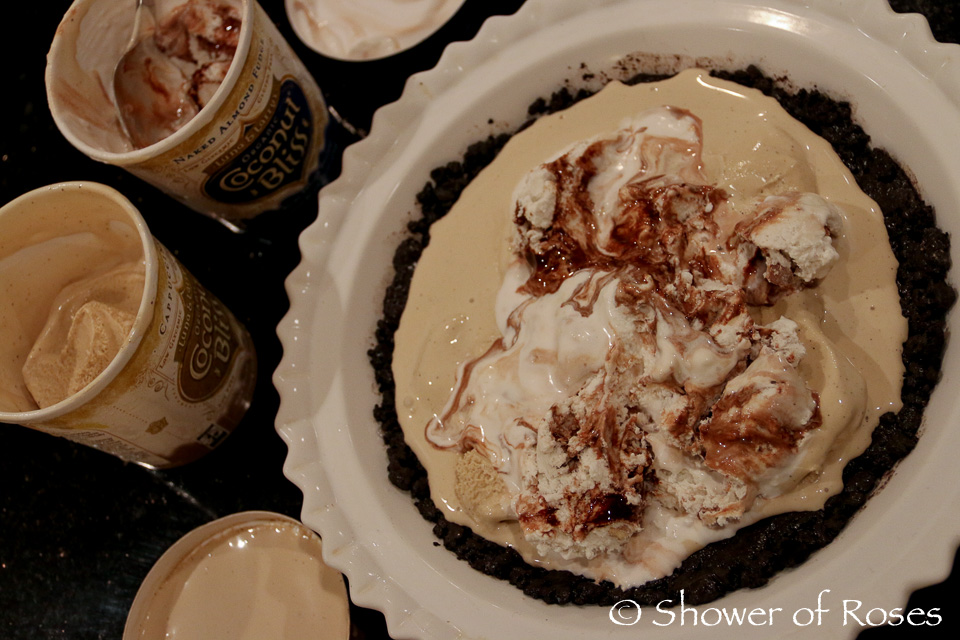 For the Chocolate Topping:
In a small bowl combine 3 tablespoons melted coconut oil, 3 tablespoons maple syrup, and 4 tablespoons of unsweetened cocoa powder. Mix until smooth. Drizzle over the top of the pie, or spread with a spatula if you prefer to cover the whole pie with chocolate.
Note:You may need to reheat the chocolate topping if it starts to harden before you have a chance to drizzle it over the top of the pie.

Garnish with non-dairy whipped topping and chopped almonds.
Note: I did this before placing the Mud Pie back in the freezer, but next time I'll probably add the whip cream just before serving.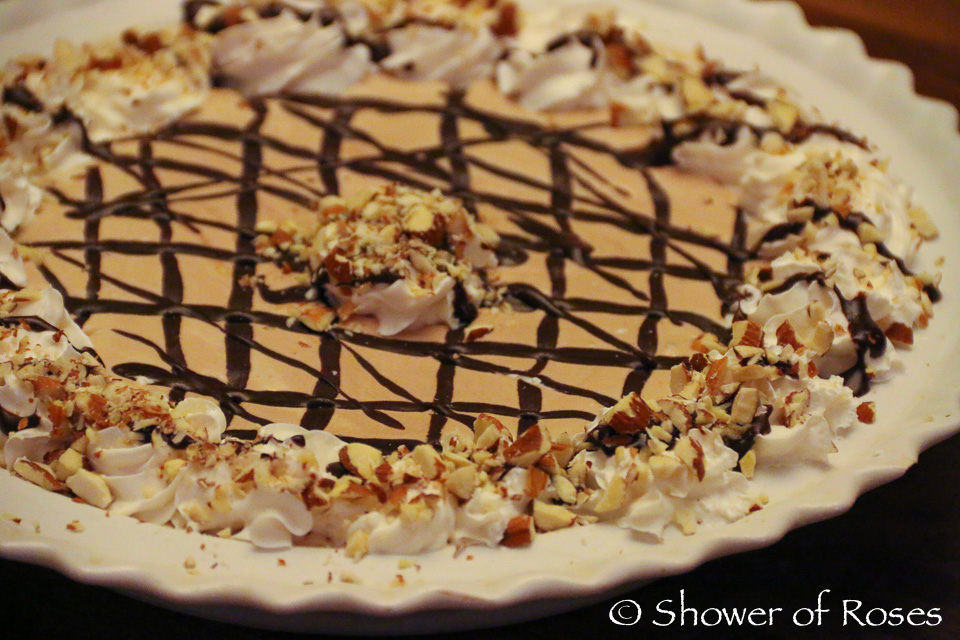 Place the Mud Pie back in the freezer for at least 1 hour before serving.