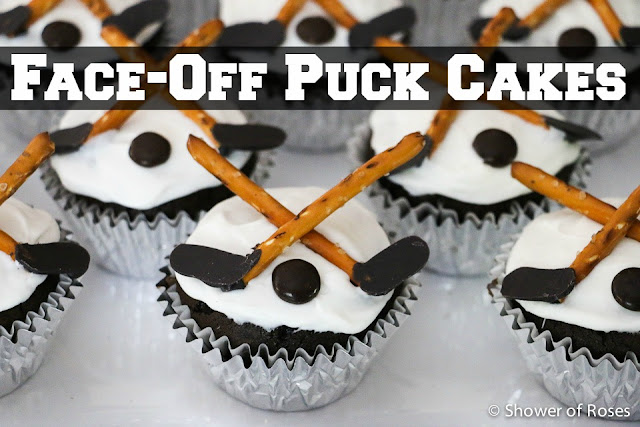 While I was decorating the Hockey Jersey Birthday Cake, some of our older children were busy with other birthday preparations… Twinkle Toes baked "Hot Chocolate & Marshmallow Cupcakes" and Ranger carefully created the "Face-Off" inspired decorations to place on top of the cupcakes! (Captain was working on another fun treat which I'll share next.) It's was so nice having help!!!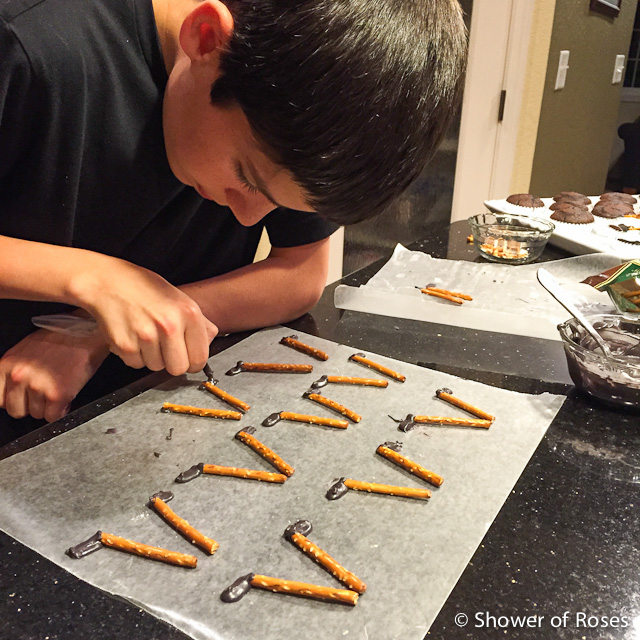 Our original inspiration for our "Face-Off Puck Cakes" came from these
Hockey Themed Cupcakes
, but Ranger made some modifications. He did a great job and I really loved how they turned out!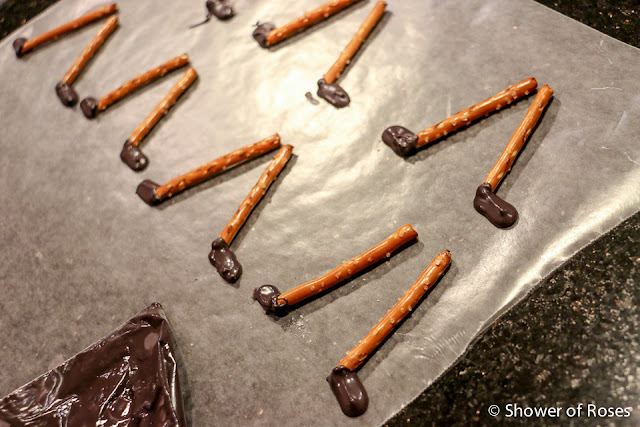 Hot Chocolate & Marshmallow
Face-Off Puck Cakes
Supplies:
Dark Chocolate Cupcakes
Marshmallow Frosting
Pretzel Sticks
Black Candy Melts, melted
M&M's (Dark Brown works if you can't find Black)
Plastic Bag (with corner cut off)
Directions:
Bake and frost cupcakes. We choose to serve "Hot Chocolate & Marshmallow Cupcakes" simply and quickly made with a Dark Chocolate Cake Mix and
Vanilla Marshmallow Fluffy Frost
.
Create the Hockey Sticks by breaking off one end to make the desired length and then placing the pretzel (broken end) in a drop of black candy melt (squeezed from the plastic bag onto wax paper) and then adding some additional melted black candy to create the blade. Let dry.
Place two pretzel "hockey sticks" (criss-crossed with the flat side of the stick facing up) on top of the cupcake. Add an M&M "puck" in between the two sticks. All done!