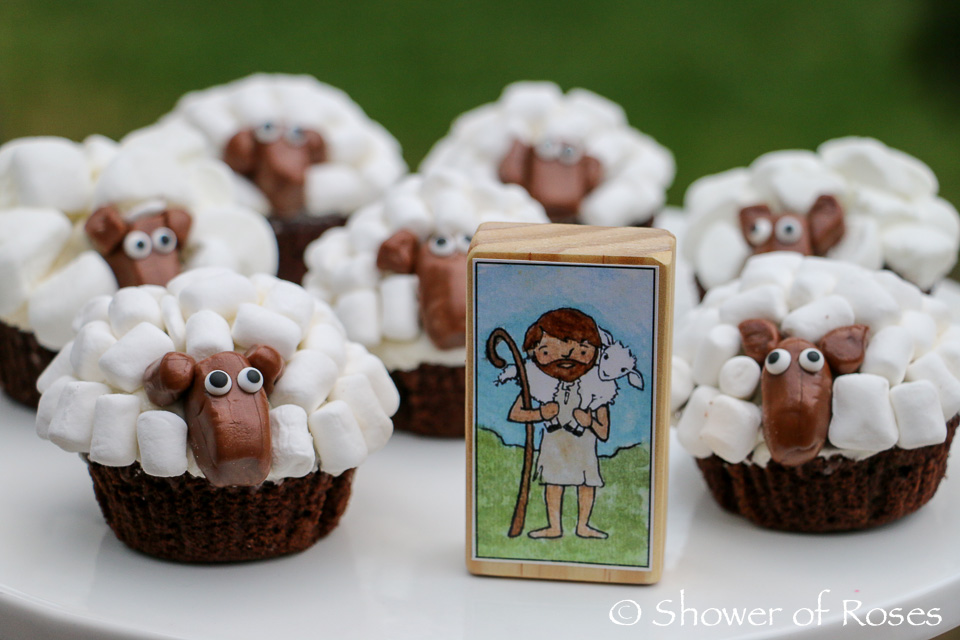 "I am the good shepherd. The good shepherd lays down his life for the sheep."
~ John 10:11
The gifts the children received for Easter this year, in our family Easter basket, included a Little Lambs Cupcake Kit and a Good Shepherd Blessing Block. After Mass we decided to bake and decorate the Little Lambs today to continue celebrating Good Shepherd Sunday!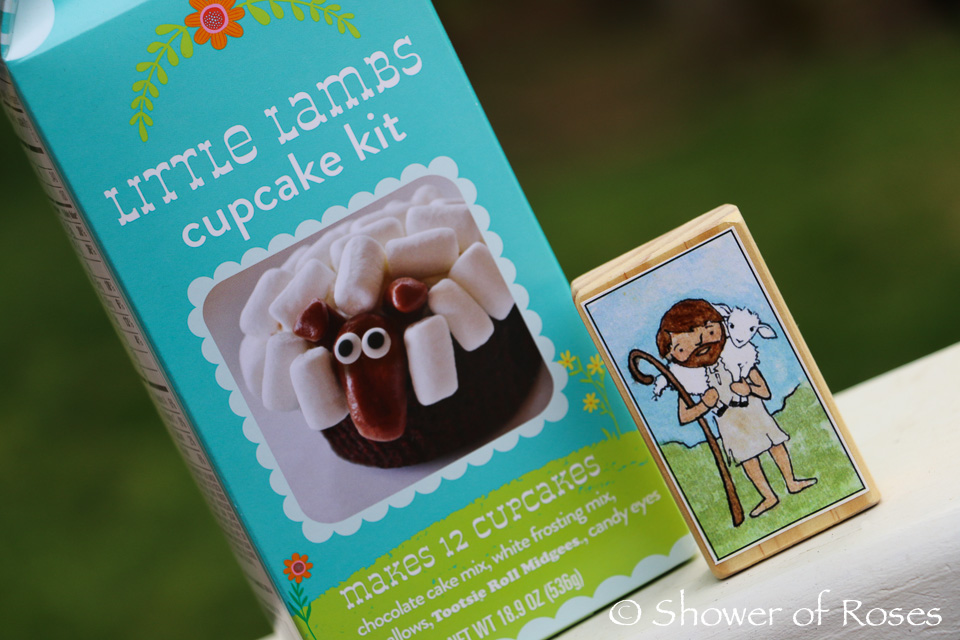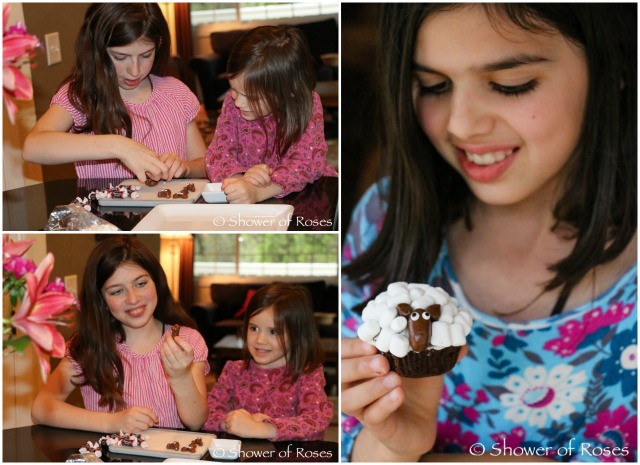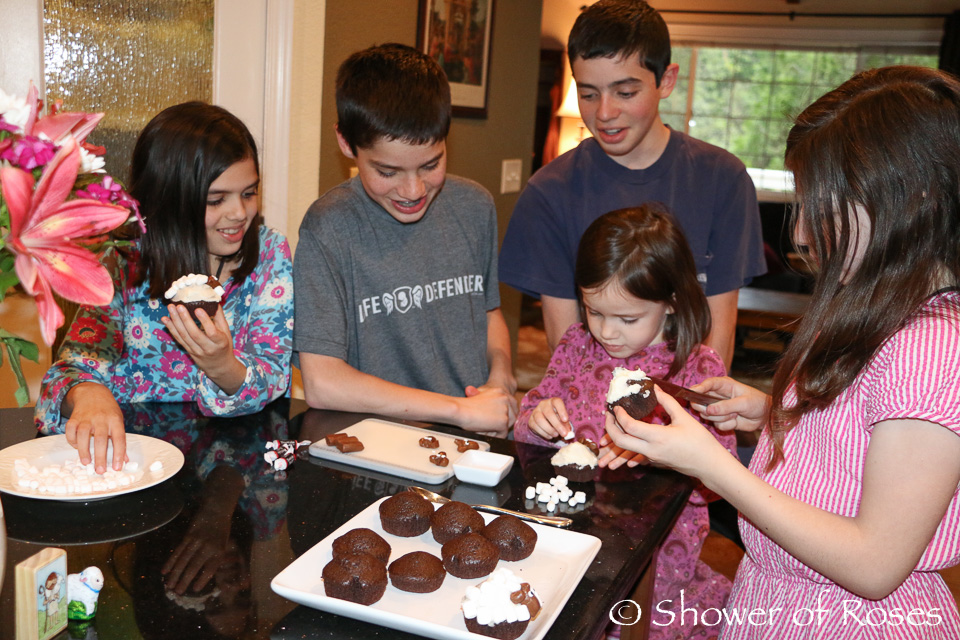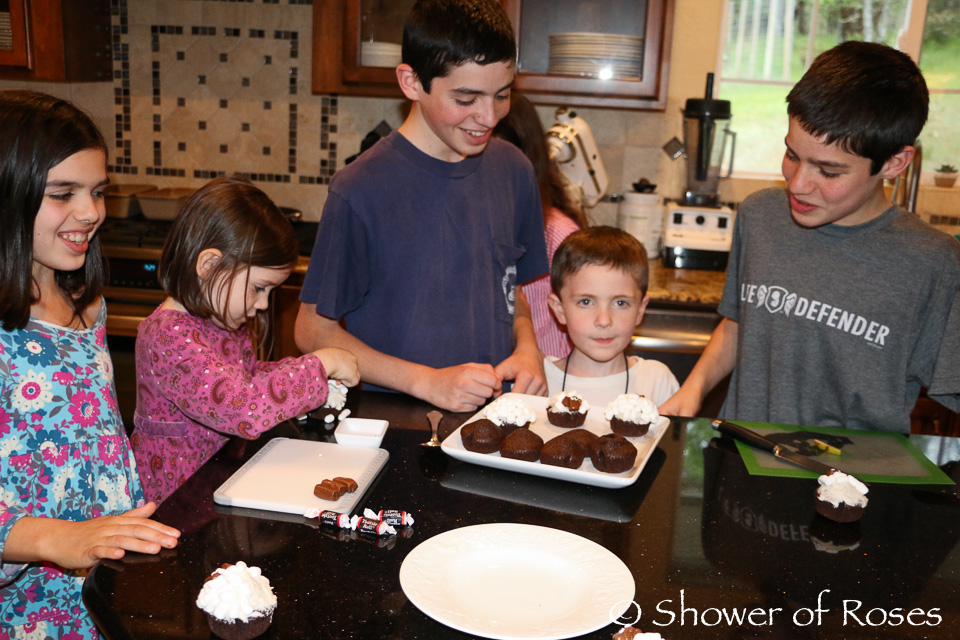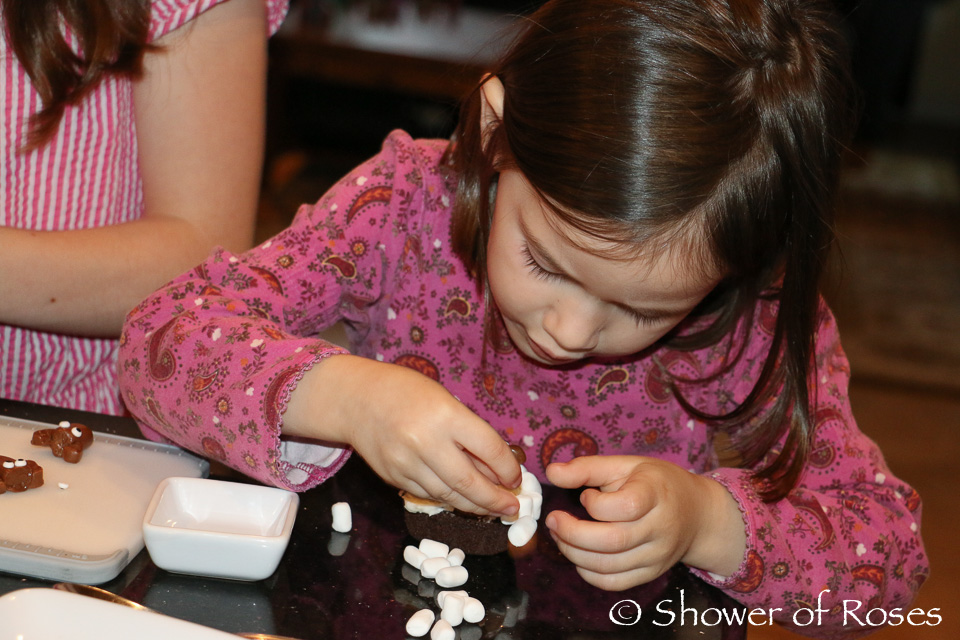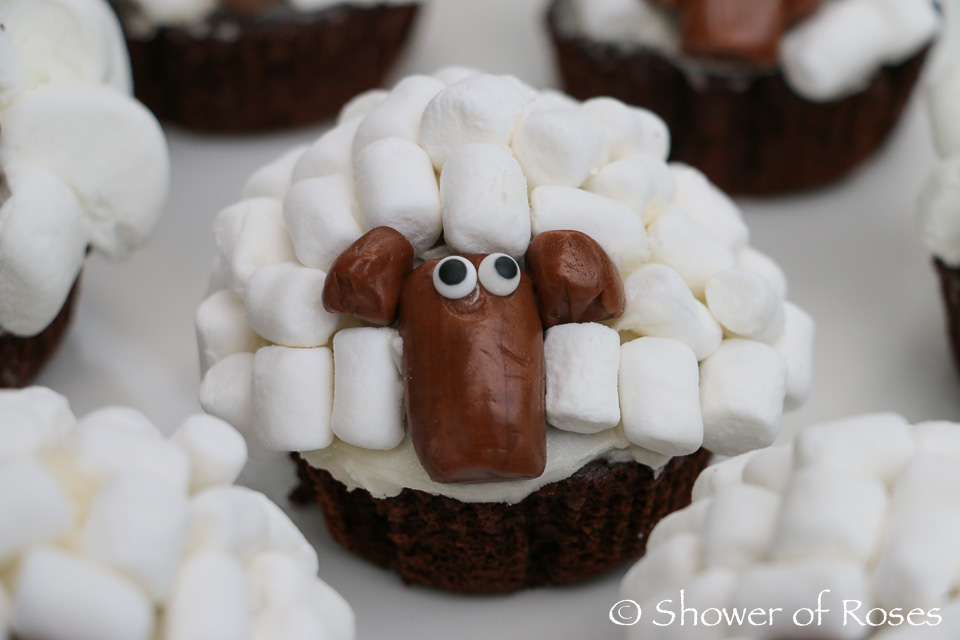 Rose's completed cupcake. She says you can see the lamb's smile right below it's eyes. 🙂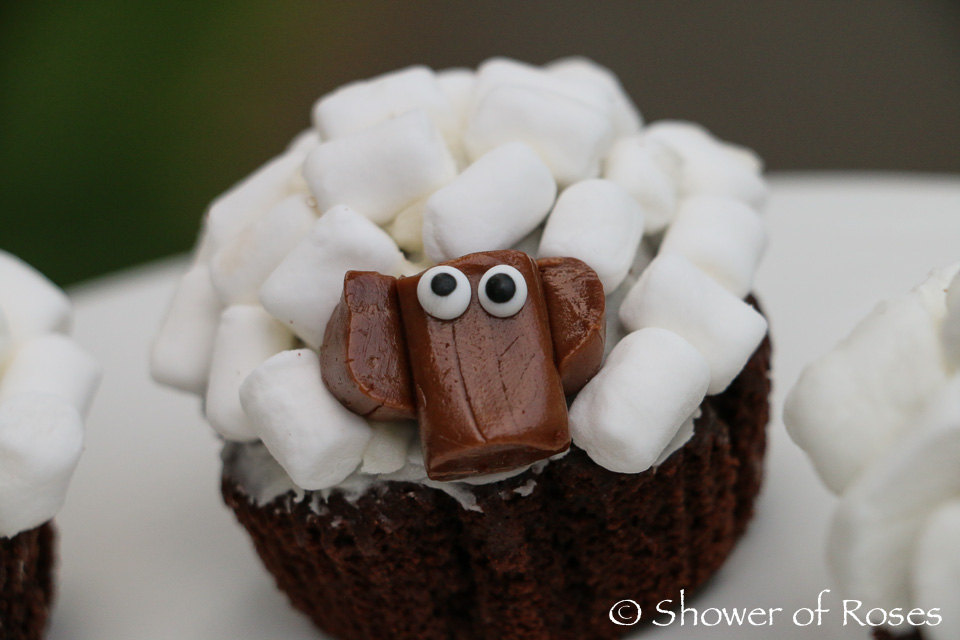 "I didn't mean to make him cross-eyed!" says the 14 year old…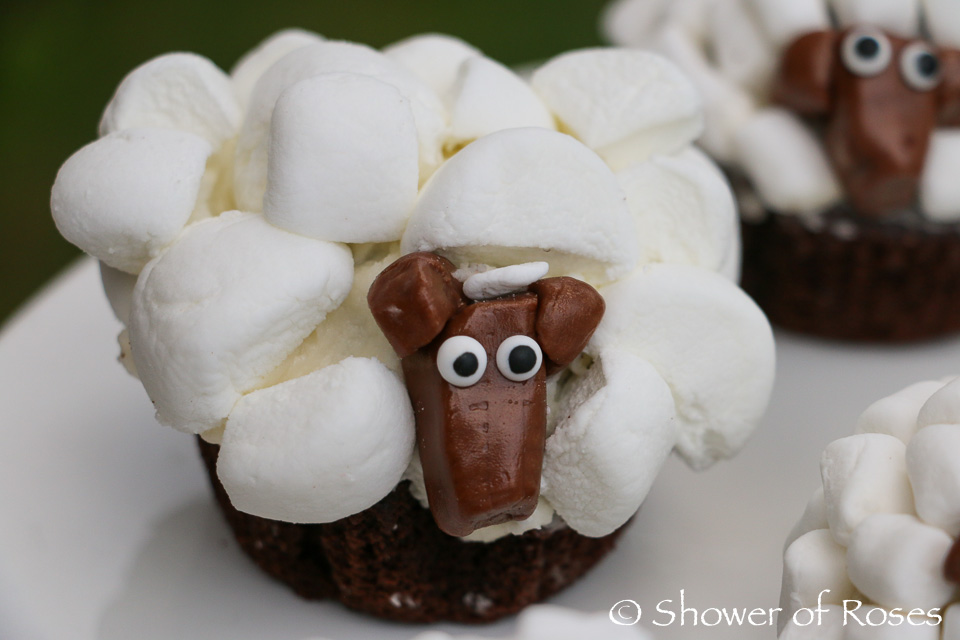 The kit only included enough mini marshmallows for 5 cupcakes (?) so we improvised by cutting up some large marshmallows that happened to be in the cupboard.
Here is a short excerpt from Fr. Eric Andersen's beautiful and inspiring Sermon for Sunday, April 26, 2015:
"Many wolves seek to lure Catholics away from the one true faith by preaching an easy faith: a feel-good faith. But the best feeling comes from obeying God, being in a state of grace, and having true communion with Him in His Church. We must pray for our shepherds that they remain courageous in holding fast to the truth whatever wolves might try to threaten or bully them. The saints laid down their lives to follow Christ. St. Peter followed Him to martyrdom. Let us pray for the shepherds of our souls that they may remain continent and chaste, steadfast and courageous, and not flee at the coming of the wolf."
As St. John Vianney, the patron saint of priests and confessors, once said "After God, the priest is everything." Priests are the primary ministers of the sacraments, acting in persona Christi. They give us sacramental life in Christ, feeding us the spiritual nourishment for our souls in Confession and Holy Communion, the Bread of Life. They must work, sacrifice, pray, and cooperate with God's grace to guide the Faithful. Without a holy priest the sheep will scatter. Please take a moment to join me in offering a Prayer for Priests:
Most gracious Heavenly Father, We thank you for our faithful priests and bishops, whose spiritual fatherhood and example of fidelity, self-sacrifice, and devotion is so vital to the faith of Your people.
May our spiritual fathers be guided by the examples of Saints Peter and Paul, all the Apostles and their saintly successors. Give them valiant faith in the face of confusion and conflict, hope in time of trouble and sorrow, and steadfast love for you, for their families, and for all Your people throughout the world. May the light of Your Truth shine through their lives and their good works.
Assist all spiritual fathers, that through Your Grace they may steadily grow in holiness and in knowledge and understanding of Your Truth. May they generously impart this knowledge to those who rely on them. Through Christ our Lord. Amen.
Let us also remember to pray every day for vocations to the priesthood, especially in our own families and parishes. There are many young Catholic men discerning vocations to the priesthood including this young man who is asking for prayers and support.
Happy Good Shepherd Sunday!