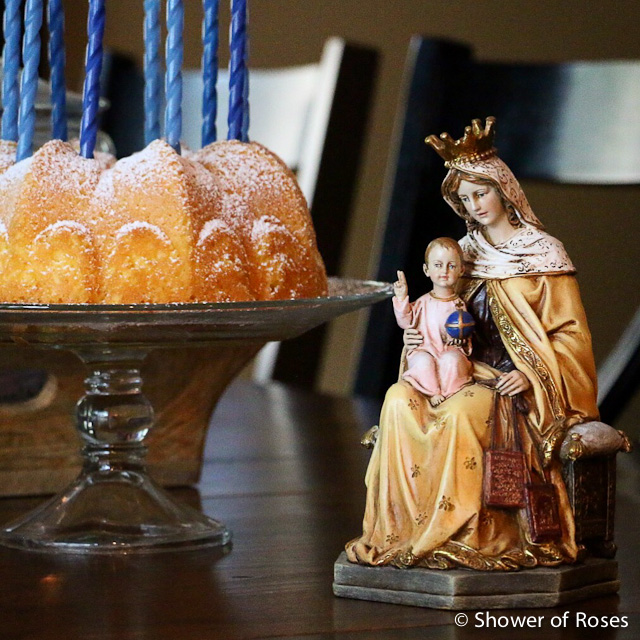 Today, in addition to beginning our new school year, we also celebrated the feast of the Nativity of the Blessed Virgin Mary!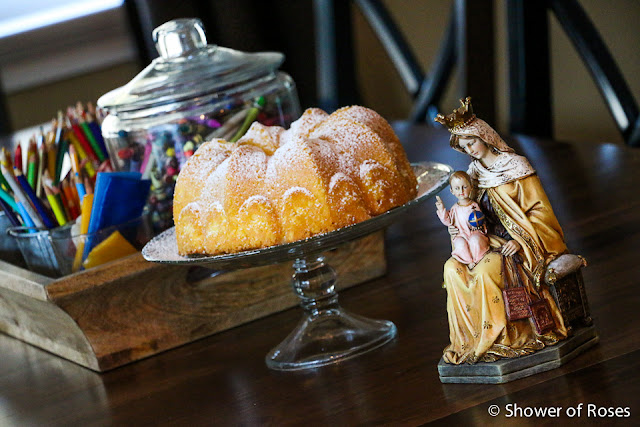 This year I baked a simple lemon cake in my Marian
Fleur De Lis Bundt Pan
, dusted it with powdered sugar, and topped it with our usual 10 candles representing one decade of the Holy Rosary. After dinner we prayed a "Hail Mary" as the children lit each candle and then sang Happy Birthday.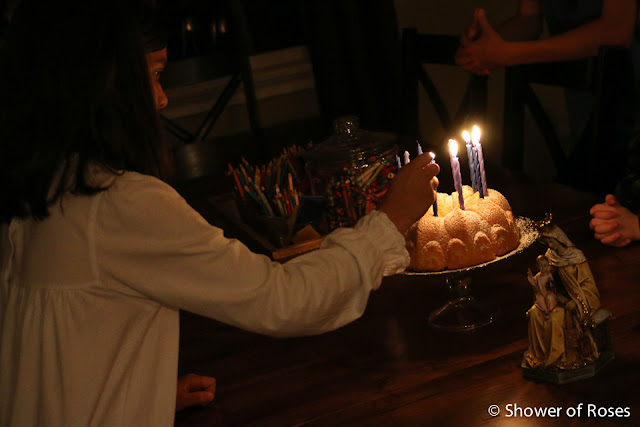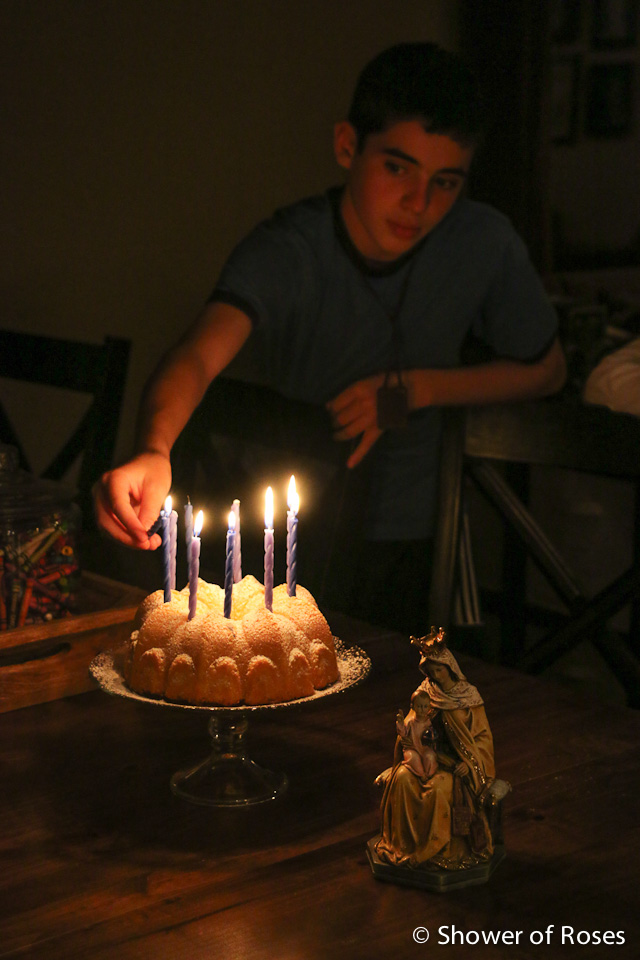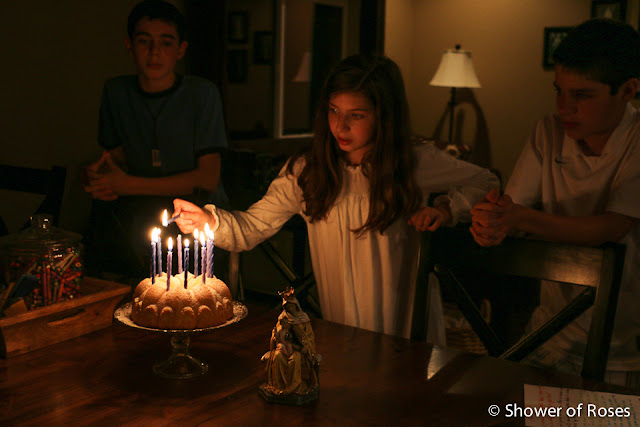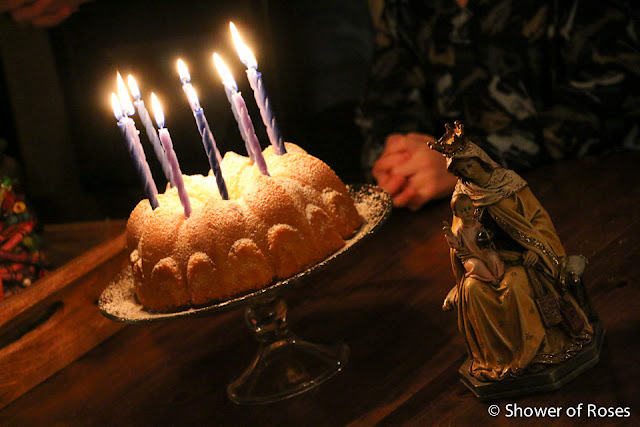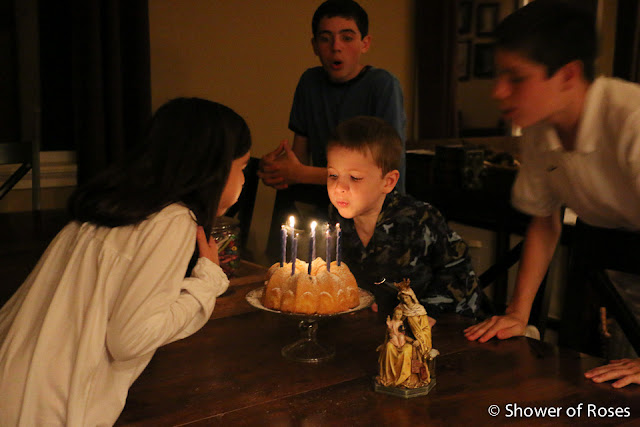 Holy Mary, Mother of God, help me in all my problems. Teach me patience and wisdom. Show me how to train my children to be worthy children of God. Let me be kind and loving, but keep me from foolish indulgence.
Pray for my children, dear Mother. Keep them from all danger, especially from spiritual danger. Help them to become virtuous citizens of their own country, but let them not forget the Kingdom of God.
Jesus of Bethlehem, make my children love each other and their home. Help them to work and pray together in holy peace.
Holy Family of Nazareth, be with us all, father, mother and children, every day of our lives.