After a trip to the craft store and a couple internet searches on Saturday morning (the day before his birthday!) along with lots of help from my husband and older children, it all came together!
He was so excited when he woke up to discover his Hockey Jersey Birthday Cake, the Face-off Puck Cakes, the Stanley Cup Ice Cream Cones, and all the other treats and decorations we made for his special day.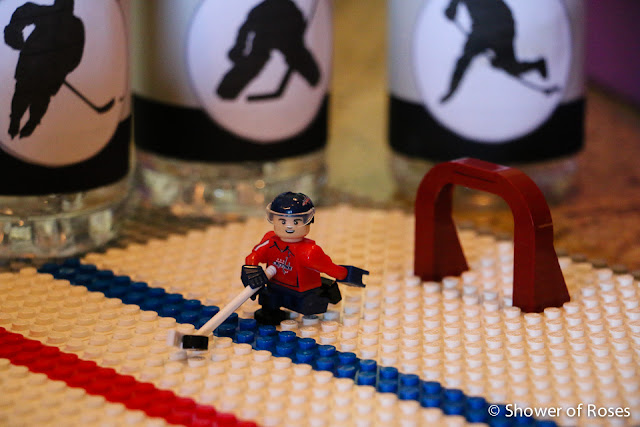 Ranger made sure that the Capitals were still represented!
Snuggles' birthday happened to fall on Father's Day this year! Some of my siblings happened to be in town for the weekend so we packed up all the party food and headed out to my parents home for a double celebration. It was such a fun day!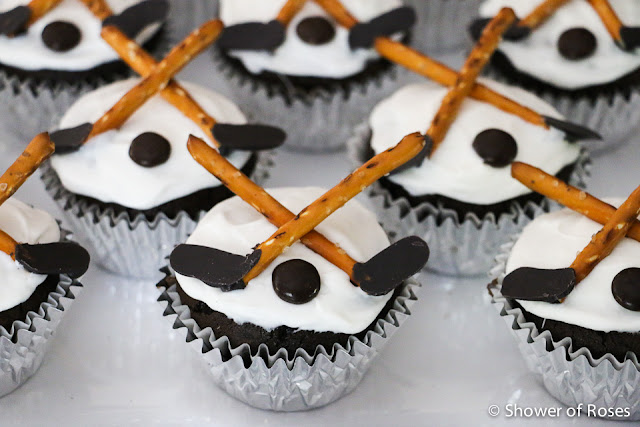 Sports Drinks with homemade Hockey and LA Kings Labels
Sport-orade
Ranger whipped up a quick Lego Hockey Rink…
… and this awesome little LA Kings Zamboni!
Along with "Concession Stand" Hot Dogs and Hamburgers, potato salad, and watermelon, my mom made sure there was an amazing salad filled with AIP approved veggies that I could eat.
Thank you, Mom!
Flying Pucks (Cookies & Cream) Ice Cream
I had a couple games to play including NHL Spot it! and the NHL Bingo I created 7 years ago for one of our older boys' 8th birthday, but the biggest attraction at Grandma and Grandpa's house is always getting rides on the golf cart or Grandpa's quad.