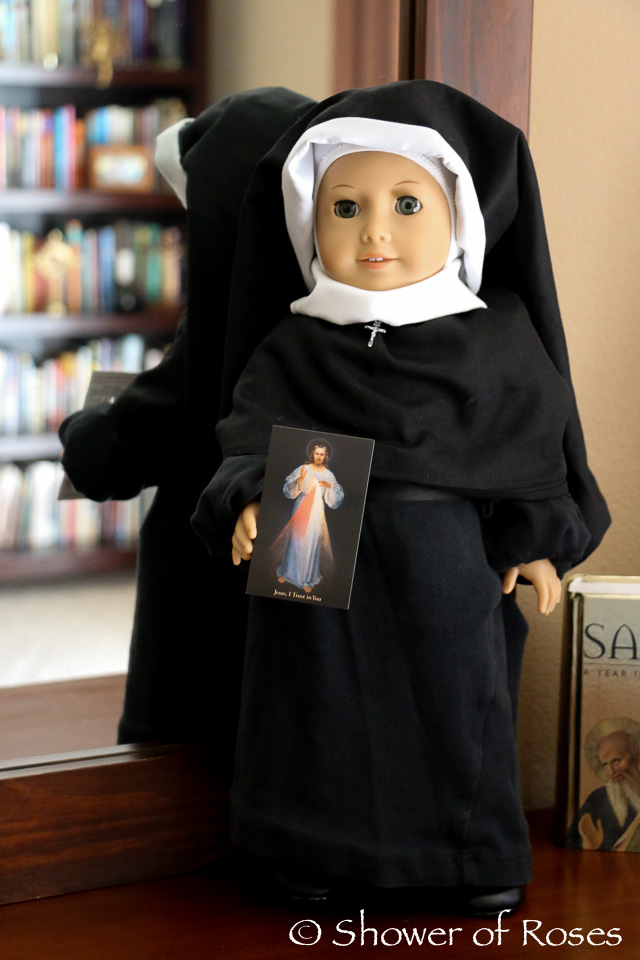 "Act in such a way that all those who come in contact with you will go away joyful. Sow happiness about you because you have received much from God." ~ St. Faustina
In 1931 St. Faustina, received an apparition of Our Lord with rays radiating from His heart. He instructed her to paint an image of His tender mercy toward all humanity with the signature "Jesus, I Trust in You." The Lord explained the meaning of the rays in the image:
The two rays denote Blood and Water. The pale ray stands for the Water which makes souls righteous. The red ray stands for the Blood which is the life of souls. These two rays issued forth from the depths of My tender mercy when My agonized Heart was opened by a lance on the Cross. Happy is the one who will dwell in their shelter, for the just hand of God shall not lay hold of him (299). By means of this image I shall grant many graces to souls. It is to be a reminder of the demands of My mercy, because even the strongest faith is of no avail without works (742).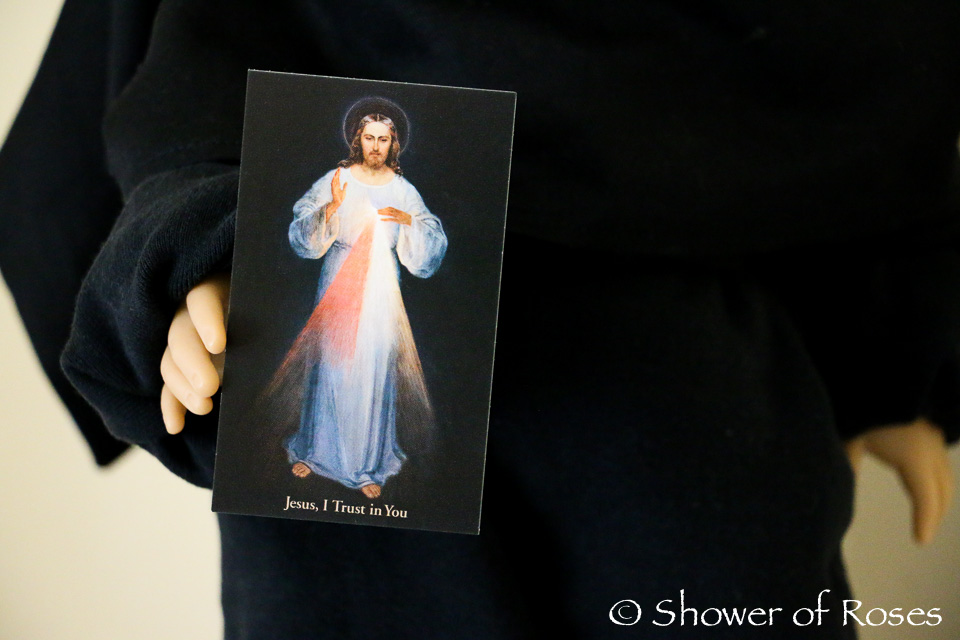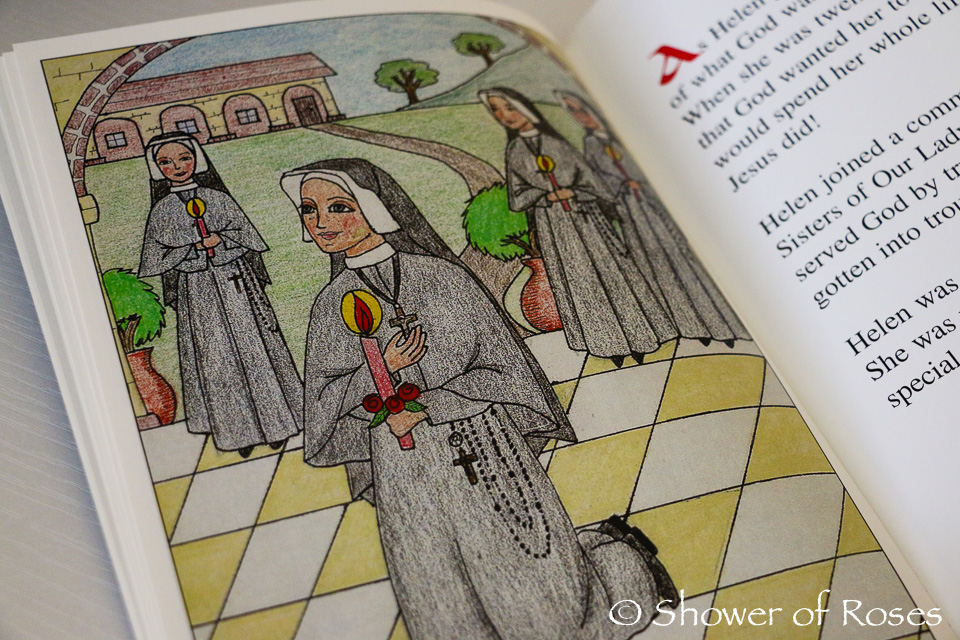 "O Blood and water, which gushed forth from the heart of Jesus as a fount of mercy for us, I trust in Thee"
You can find additional American Girl Doll Saints in the archives: