I've been working on filling our book basket with books for February. I love choosing one or two saint books each month to add to our family's ever growing collection. Here are our new additions for this February: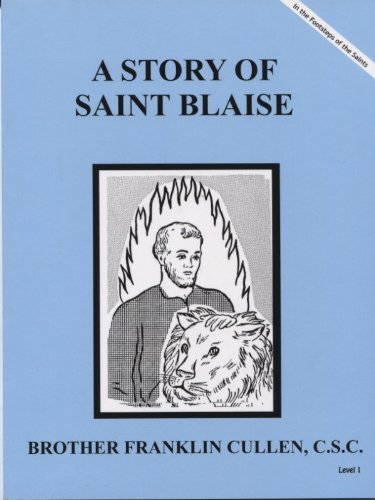 A Story of Saint Blaise
by Brother Franklin Cullen, C.S.C. (In the Footsteps of the Saints)
Exact reprint of 1958 Dujarie Press printing. This story of Saint Blaise is set in the year 316, during a great persecution of Christians. Always having a strong desire to help others, Saint Blaise became a doctor, then a priest, and later the Bishop of Sebaste in Armenia. Saint Blaise is credited with many miracles, including one where he cured a little boy who was choking on a fishbone. Today, many people attend Mass on February 3rd to receive the Blessing of Saint Blaise on their throats. Reading this story can encourage us to follow in the footsteps of Saint Blaise, whose kindness and love for others enabled him to be a channel of God's grace to those who asked for his assistance.
Saint Bakhita of Sudan
by Virginia Helen Richards (Comicolor Saints)
also available directly from Pauline
Comicolor Saints are ideal for those who want more than a coloring book. In Saint Bakhita of Sudan, children find themselves drawn into the story of this African woman who was captured as a slave as a young girl. She was sold in the slave trade until she was taken to Italy and became the servant of Mrs. Michieli. She experienced kindness for the first time since she had been stolen from her family. She went to school with the Canossian sisters and eventually became a Catholic and a Canossian sister herself. Children will learn the value of each person, the virtue of hope and the promise of God's care for us, and the beauty of forgiveness. This coloring book also features cut-out trading cards, activities, and games.
I'm also planning to start reading Their Hearts Are His Garden to my littlest ones this February. We've had this beautiful book in our collection since our oldest was a baby. It starts with a sweet little story about God's Love (Part I: Basic) and even includes a short story about St. Valentine (Part IV: The Saints). We will read the first few parts during the month of February and then continue Part V: The Liturgical Year throughout the year. We have the OOP version from The Neumann Press (and TAN is currently sold out), but it you can find a copy it is definitely worth adding to your own collection!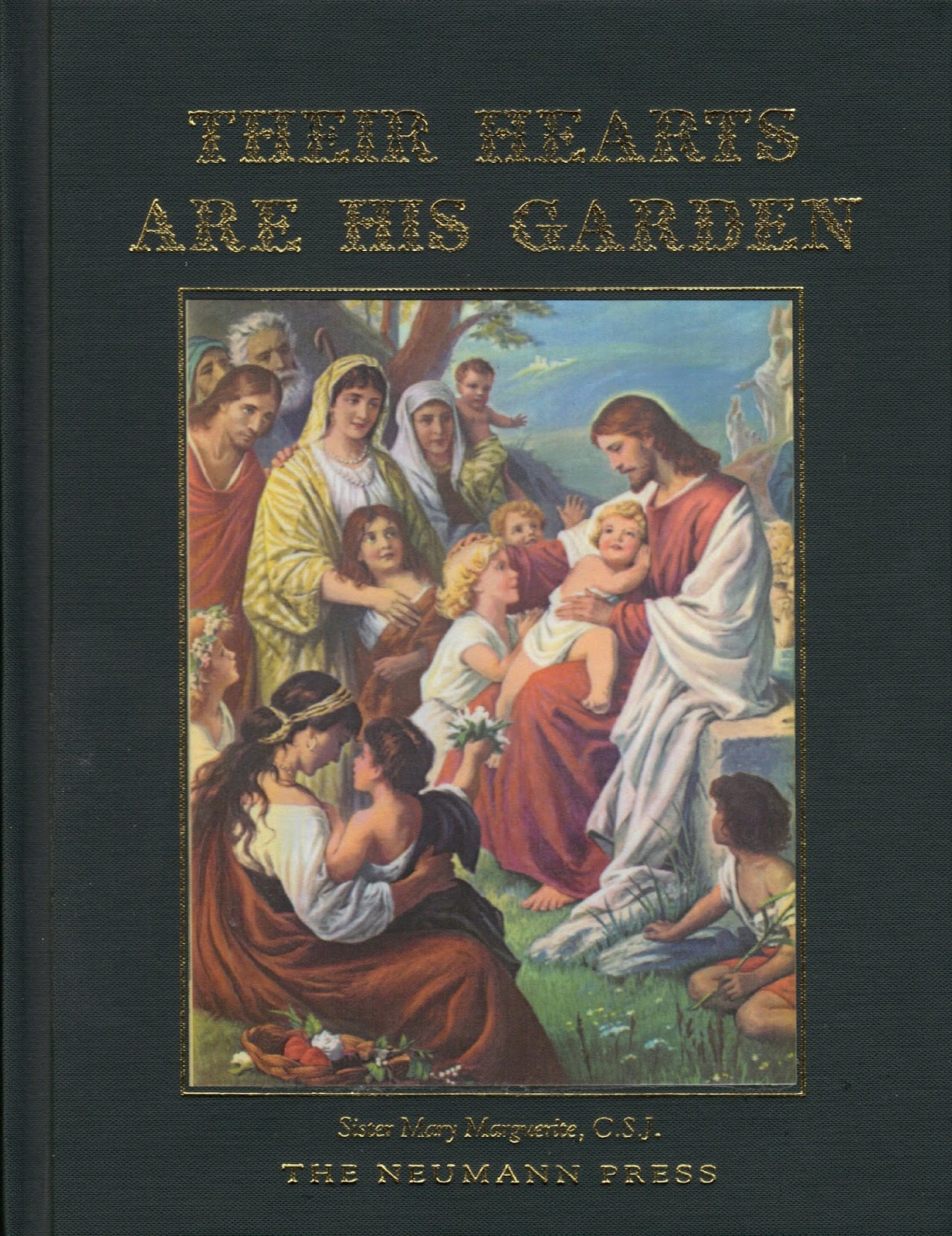 Their Hearts are His Garden: Stories for Children
A beautiful garden full of stories that children will love, but best of all, stories that will remain forever in their hearts. It is a perfect teaching aid for children from ages 3-8. Separated into five parts—Part I: Basics, Part II: The Way of Virtue, Part III: Mother and Father, Part IV: The Saints, Part V: The Church Year—and with fifty-nine stories or subjects such as Baptism, Birthdays, Patron Saints, God's Love, The Cross, Heaven, Angels and Guardians, Prayer, Praying, Truth, St. Valentine, The Rosary, Christmas, Easter, etc. In the book's Introduction we read ". . . It is the problem and the privilege of the religious teacher, whether at home or in the classroom, to foster and sustain in the child habits of thinking and acting as a child of God. . . . Desirable habits in the natural order should be launched under pleasurable circumstances." Be assured this book qualifies over and over. (Imprimatur 1940).
You can find our complete list of saint books for the month of February here: