September has arrived! Our new school year is about to begin and it is time for me to refill our monthly book basket. We have a couple new additions to share with you all this month, including a link to a free audio download!
+ + +
Regina Martryum Productions, one of my current sponsors here at Shower of Roses, has re-released the downloadable audio story about the friendship between Saint Giles and a baby deer and is currently offering it for FREE! This heartwarming story is perfect for the feast of St. Giles, patron of the physically disabled, which is traditionally celebrated on September 1st. We have owned it on cassette for many years and are so happy to add it to our digital collection as well!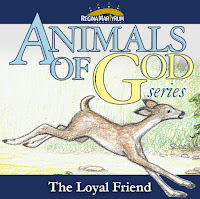 The Loyal Friend – St. Giles
A stormy winter night. A little fawn separated from her mother, lost and alone and frightened. A holy hermit living in a cave. Thus begins the heartwarming friendship between Saint Giles and the baby deer. But their idyllic life together in the forest is soon to be shattered by the arrival of the king's hunters. With the deer in danger and fleeing for her life, Saint Giles is called upon to make the ultimate sacrifice of friendship and loyalty. Taken from the life of Saint Giles, this endearing story is told from the little deer's point of view! Sure to be enjoyed by children again and again!


+ + +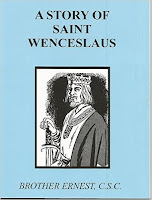 I am slowly working on building up our collection of books from the In the Footsteps of the Saints Series. Here is one of our new additions for the feast of St. Wenceslaus on September 28th.

A Story of Saint Wenceslaus
His father was Catholic, his mother was not. This young man faced many obstacles but with the help of his grandmother stayed true to the end.
(Note: This book is also used in Volume 2 of
Connecting with History
!)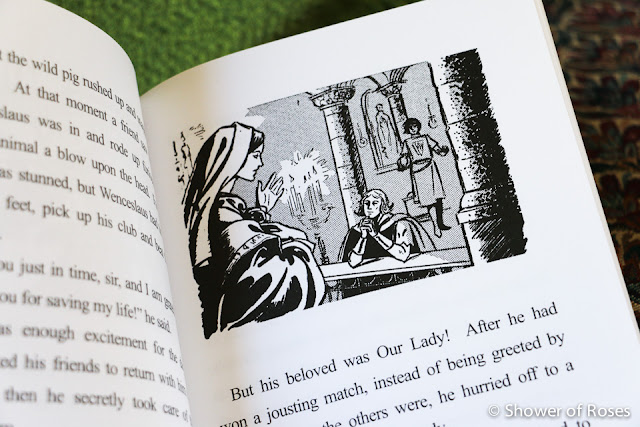 + + +
You can find the rest of our books for September here: