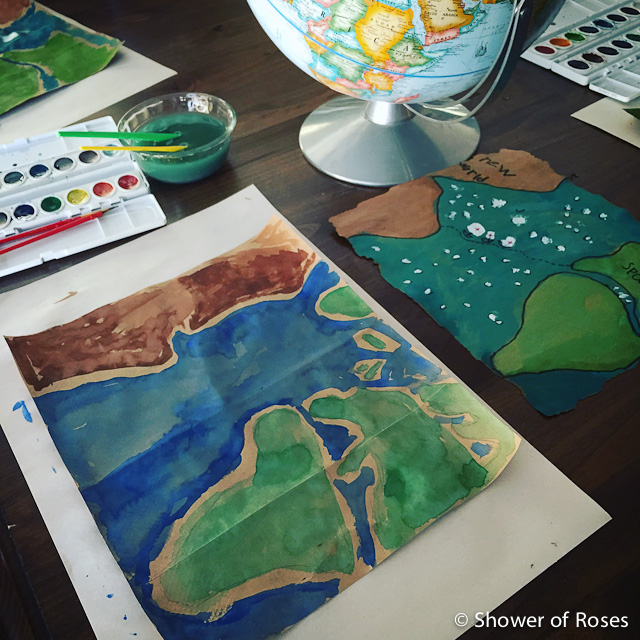 Seven years ago, to celebrate Columbus Day 2008, we made these "New World Maps." This afternoon we decided it was time to make them again with the little ones, who were either too younger to remember or had not been born yet. Captain had saved his New World Map in his baby box and pulled it out to show his younger siblings before helping them with the craft. It was so nice to have help!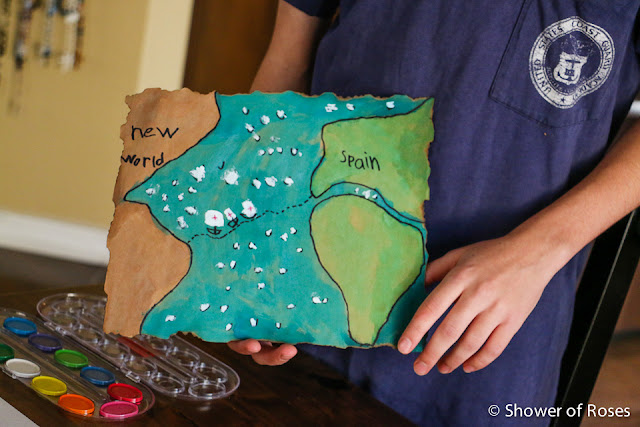 I originally found this craft at crafts.kaboose.com (which now redirects to Disney Inspired Crafts) but the link is no longer active so I going to share detailed directions along with our pictures today.
Supplies:
Brown Paper Grocery Bag
Scissors
Pencil
Water Color Paints: Blue, Brown, Green, White, Red (We tried a few different sets, but everyone ended up preferring the Prang 16 Classic Colors.)
Paintbrush
Black marker
Lighter or Candle/Matches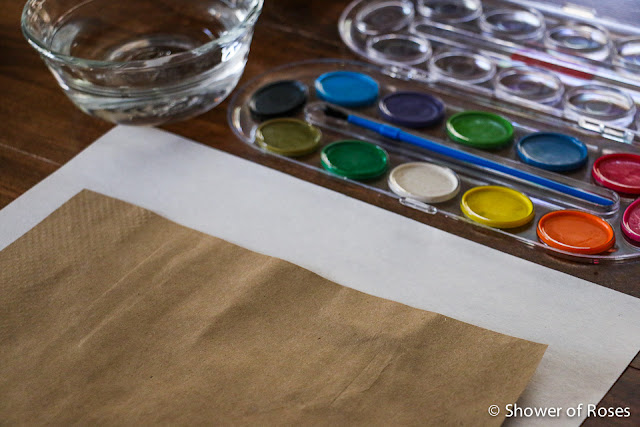 Directions:
Cut a rectangle from the side of the grocery bag that does not have seams.
Use a pencil to draw simple land designs on the front of your bag. Refer to photo or a world map for general idea.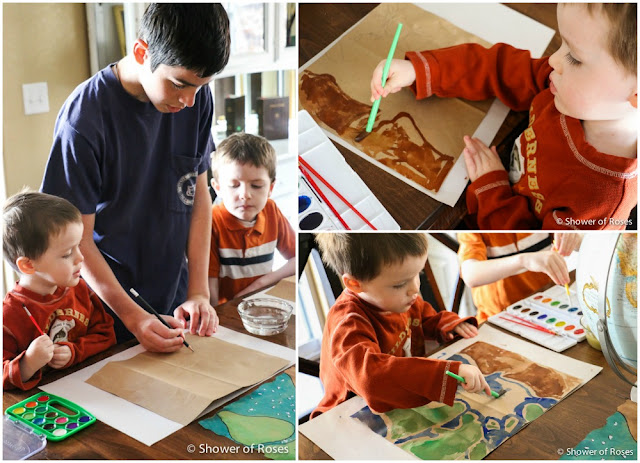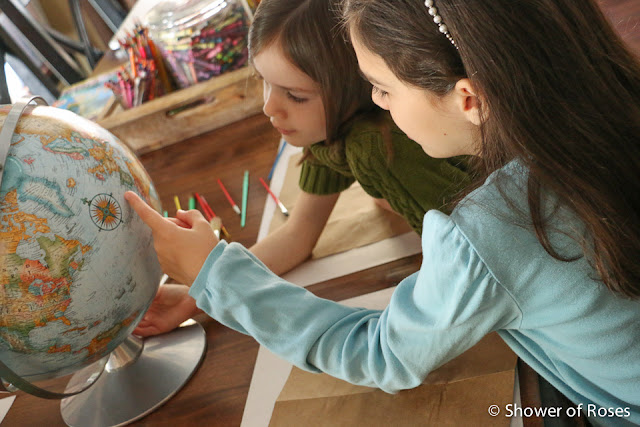 Let your student paint the land on the left brown and the land on the right green.
Paint the remaining areas (water) blue, leaving a small border around the land unpainted.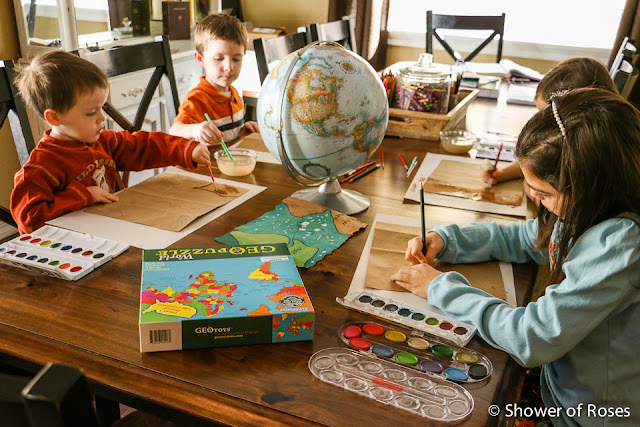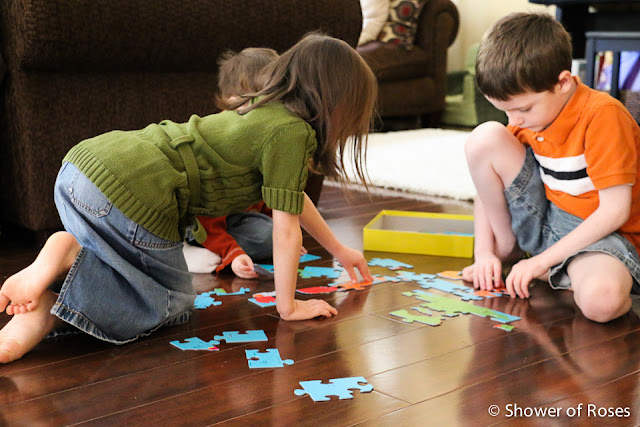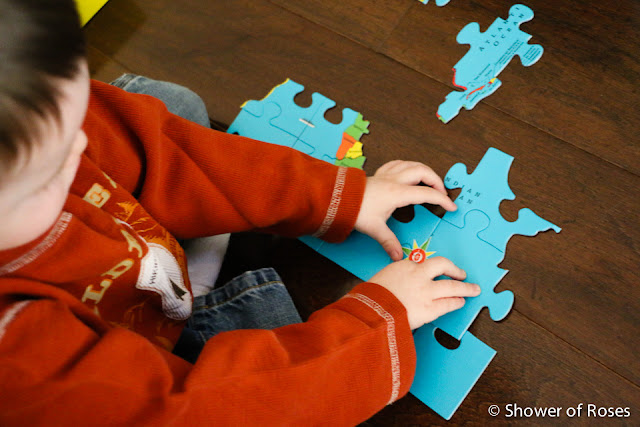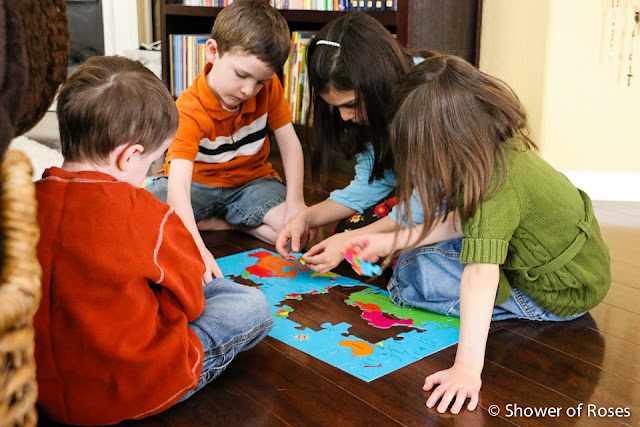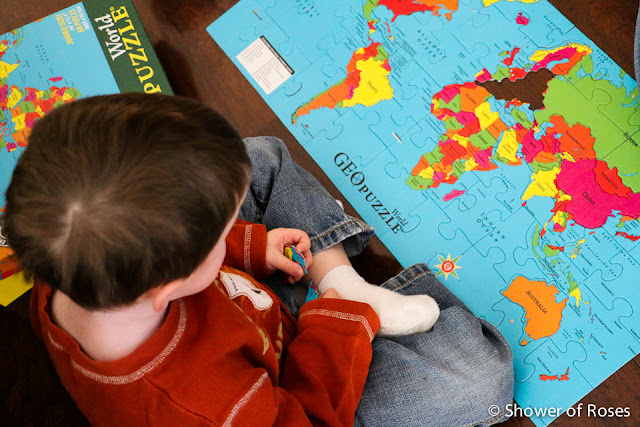 Once the paint has dried, use a black marker to add an outline to the land masses.
Write the words "New World" on the upper left land mass and "Spain" on the upper right land mass.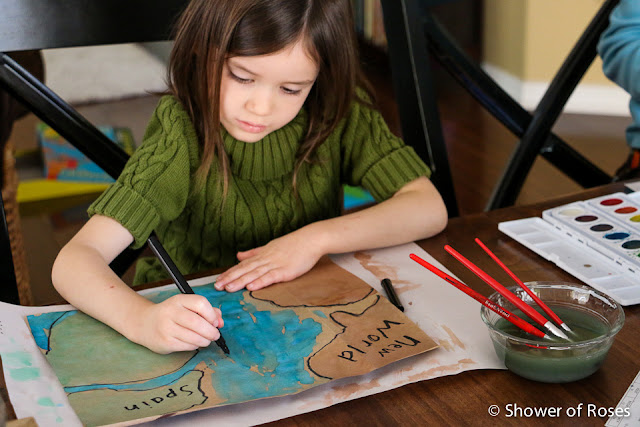 Use the marker (or some white paint) to draw small curved lines around the water to represent waves.
Draw a dotted line from "Spain" to the lower left land mass. (Some of ended up drawing their dotted line south and some went a little more north.)
Draw or paint the Niña, the Pinta, and the Santa Maria crossing the ocean. Paint a white sail with a red cross on each ship.
Add another coat of green and brown watercolor paint to the land masses, except where the words are. Going around the words will give it a more dimensional look when dry. (We skipped this step.)
Use a lighter or candle to lightly burn the edges of the brown paper map to give it an aged look. (The older kids and I did this part.)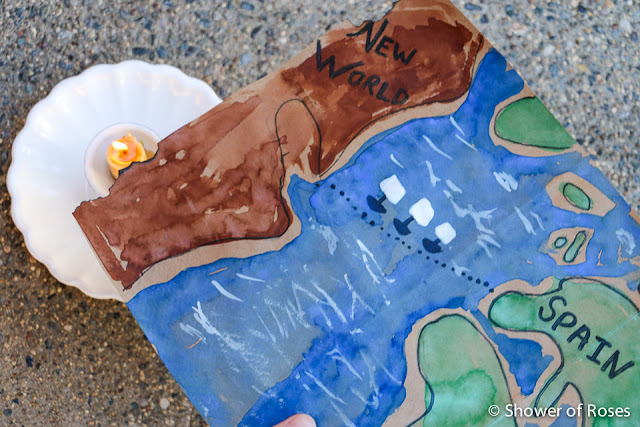 All done!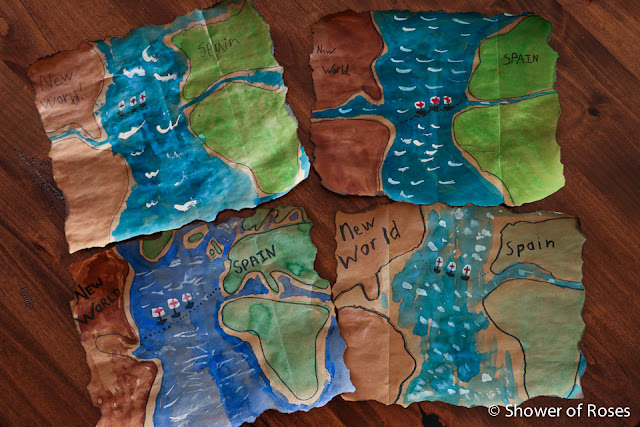 A few extra books and resources for Columbus Day: