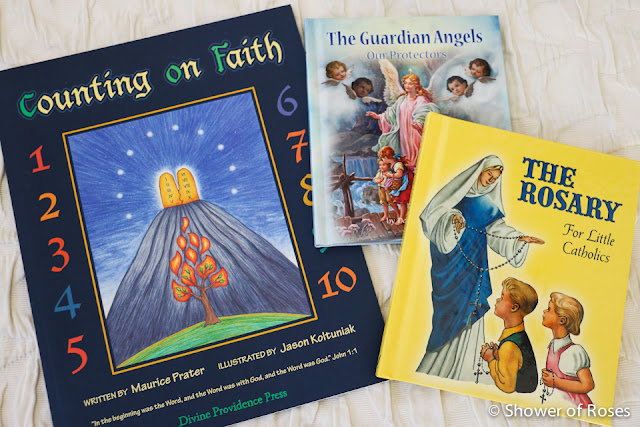 I love October! Our smoke filled skies have cleared and we have been enjoying the beautiful weather while celebrating our anniversary and some of our favorite fall feasts. We are starting to make plans for our annual All Hallows' Eve party and discussing costume ideas for this year. I also just ordered some more black boxes for next month's Oro Pro Nobis Candy Boxes.
I recently refilled our book basket for the month and have a few new additions to share.
+ + +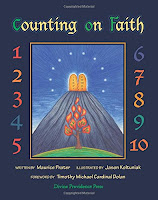 by Maurice Prater
Counting on Faith is a scriptural counting book for children. Children will learn to count while learning their Catholic Faith because each number represents an important tenet found in Scripture. Counting on Faith is edifying for and written to be enjoyed by the entire family.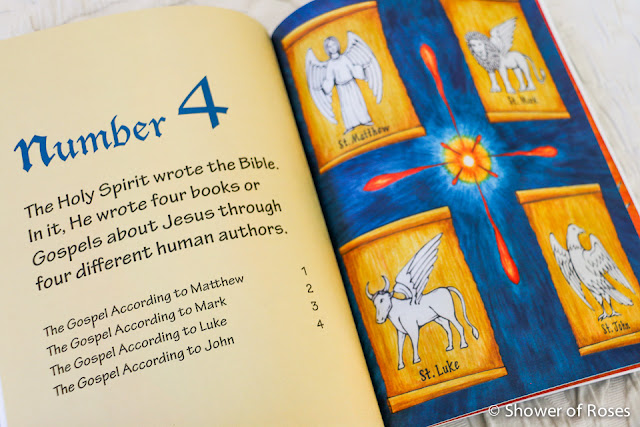 I was sent a review copy of this book from the author this past month. I am excited to add it to our family's collection and include it in our October Book Basket!
In addition to the captivating illustrations, the book teaches children about the four evangelists (perfect for October's feast of St. Luke!) and the nine different types of angels (feast of the Holy Guardian Angels). It also emphasizes one God, Noah's Ark, the Holy Family, the wounds Our Lord received on the Holy Cross, the Days of Creation, the Gifts of the Holy Spirit, the Our Father prayer, and the Ten Commandments. The back of the book also includes definitions and a list of scriptural references for each number from the The Holy Bible: Douay-Rheims Version.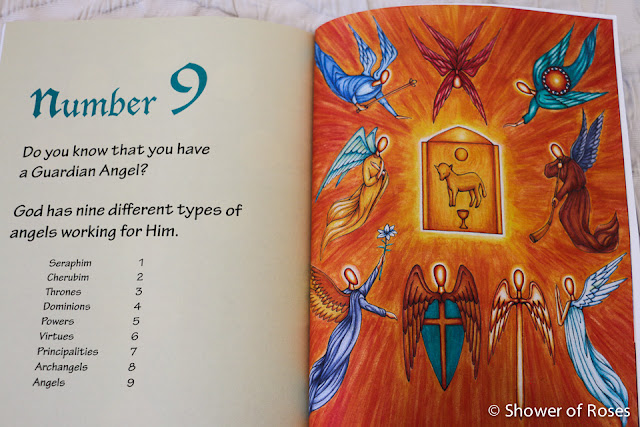 + + +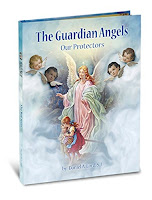 by Daniel A. Lord, S.J.
Gloria Series Children's Story Books Exquisite 30 page hardcover books filled with Fratelli Bonella artwork from Italy 5″ x 6″
I love all the books in the Gloria Series. Perfect for little hands to hold, they are so sweet, precious, and inspiring!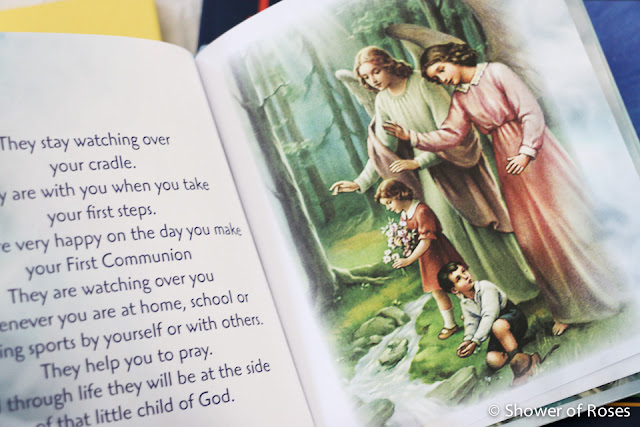 + + +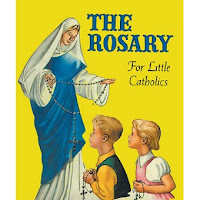 The Rosary for Little Catholics
by Francis McGrade
(reprint of the original 1952 edition)
This beautiful book about the Rosary teaches little ones about the Holy Rosary, the actual prayers included in the Rosary, and Our Lady's apparitions to Saint Dominic and the three children at Fatima. It also includes short meditations for the original fifteen mysteries of the Rosary.
"Let us pray the Rosary every day!"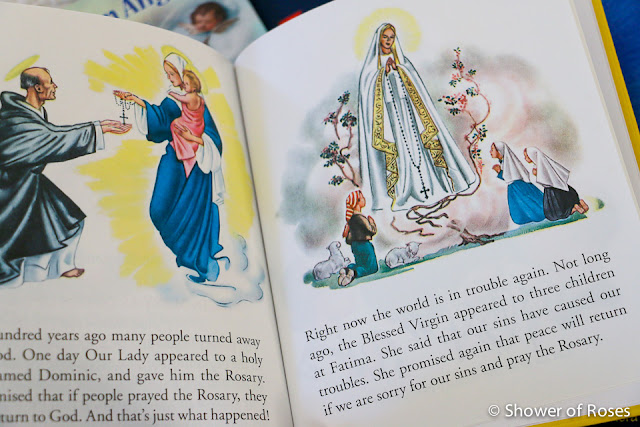 + + +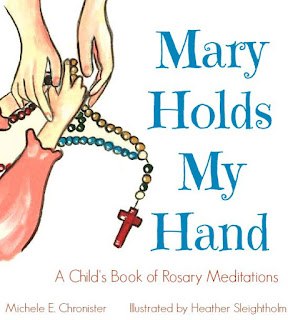 Speaking of the Holy Rosary…
I'm can't wait to see a copy of the brand new:
It is written by Michele Chronister and illustrated by Heather Sleightholm (
aka Audrey Eclectic whose art I happen to love!).
I commissioned Heather to paint a number of saints for our family including
St. Therese
!
I might end up saving it to give as a Christmas gift, or it may just go straight into the basket for this month! We'll see.
I'm curious to see a copy of Ignatius Press's new Let's Pray the Rosary. We also still love using our Large Rosary Flip Book during our family rosary.
+ + +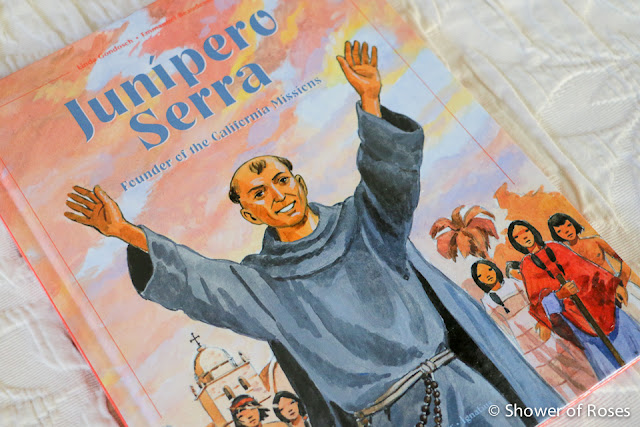 I mentioned in my Commemorating the Canonization of Junípero Serra post that I wanted to purchase a copy of Junípero Serra: Founder of the California Missions. I was so excited that a copy showed up in our mailbox before my pre-order had even shipped! It was a gift from my mother-in-law, who happens to run a little book store at her parish. We are reading it this month in addition to finishing our chapter book/ read-aloud about this newly canonized saint.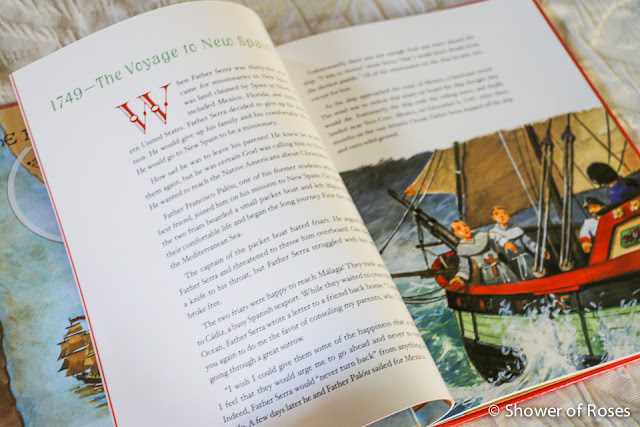 + + +
You can find the rest of our books for October here:
…plus even more ideas for October here: