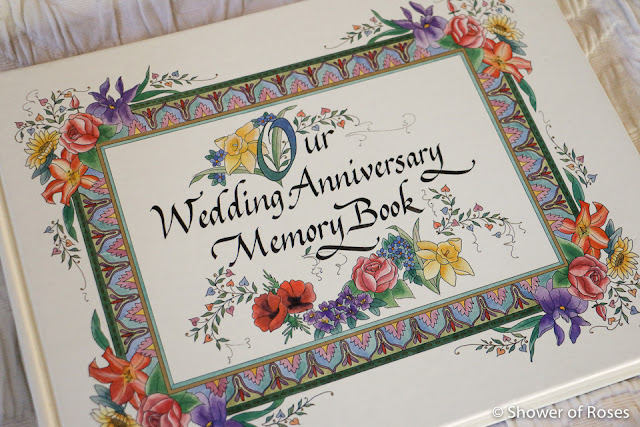 Today is our 16th Wedding Anniversary! If you'd like, you can see some of our wedding photos in this post from last year.
I actually took most of these pictures last October 2nd as well, but I never had a chance to post them here on the blog… I had just finished praying the St. Therese novena (October 2nd is the eve of her traditional feast day) for a very special and specific family intention, and was wondering if dear St. Therese would send me a rose. Of course it couldn't just be any rose – all the roses here on the blog and anniversary roses from my husband wouldn't count, especially since he knew I was praying the novena – so I wasn't sure how she'd find a way, but she always does!
I couldn't believe it when I pulled this book out of the box in my closest, opened up the page to "Our Fifteenth Year" and then noticed the roses. Apparently the flower associated with 15th anniversary is the rose! It was just a little sign, but it reassured me that she would be interceding for our family once again.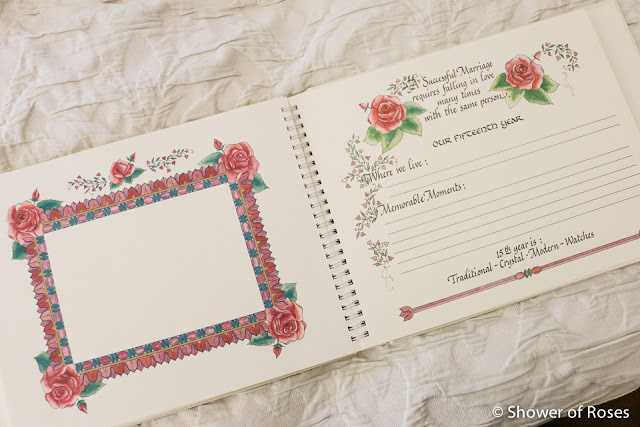 Anyway, it's hard to believe that another year has passed already! I thought it would be fun to finally share these pictures of Our Wedding Anniversary Memory Book and a little glimpse at our family's past fifteen (now sixteen!) years. This beautiful book was a bridal shower gift from my Aunt Bridget and I have always loved pulling it out each year on our anniversary.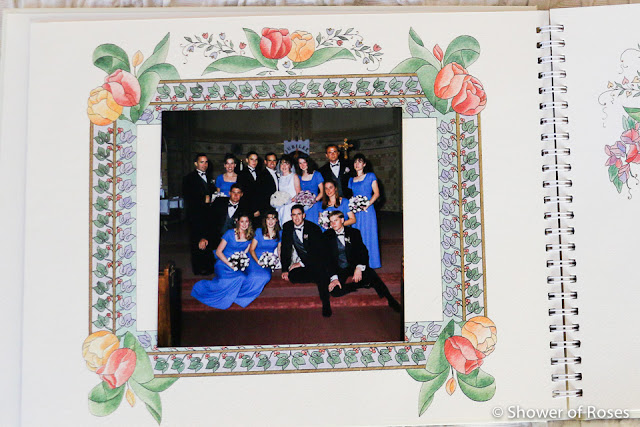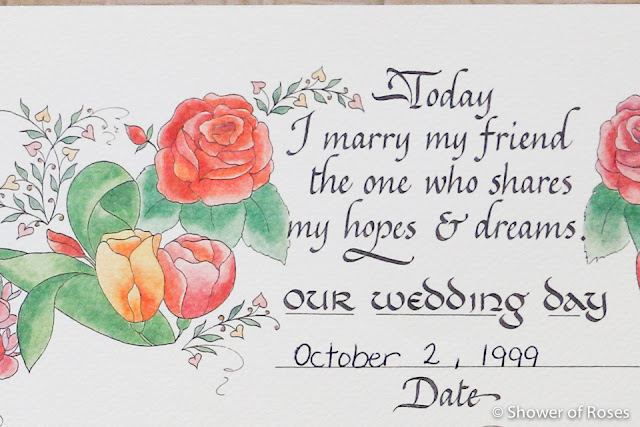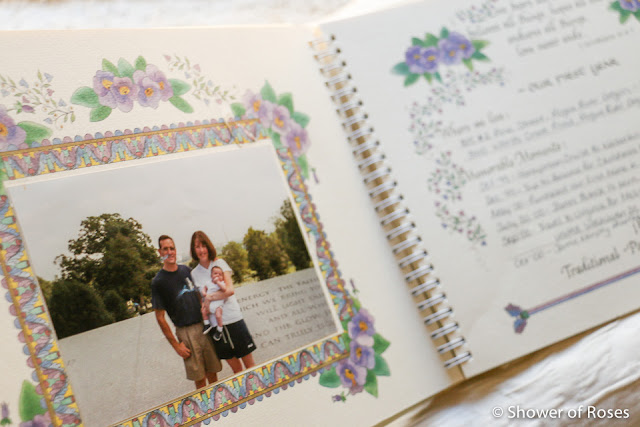 Our First Year – September 2000, In DC for my SIL's wedding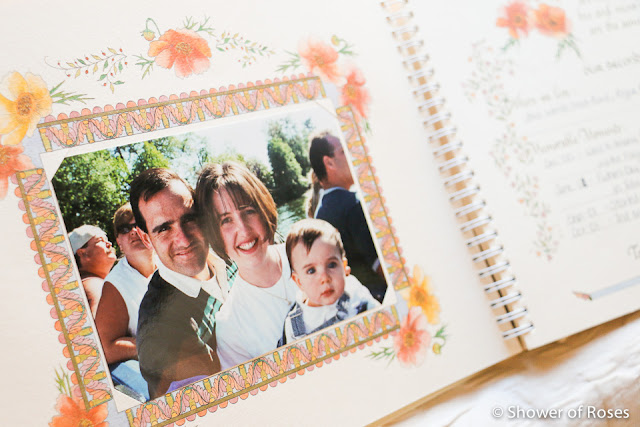 Our Second Year – October 2001, Jet Boat Ride for our Anniversary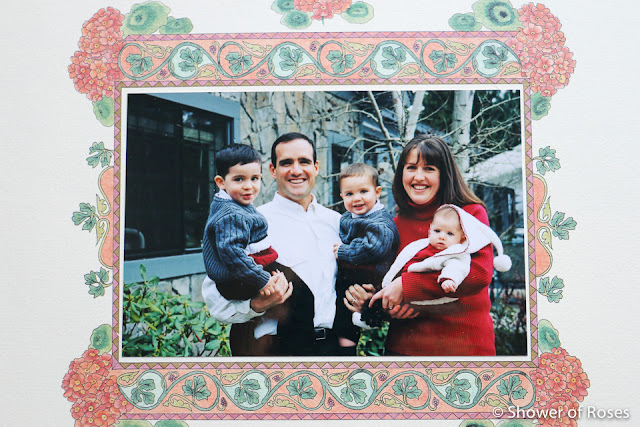 Our Fourth Year – Christmas 2003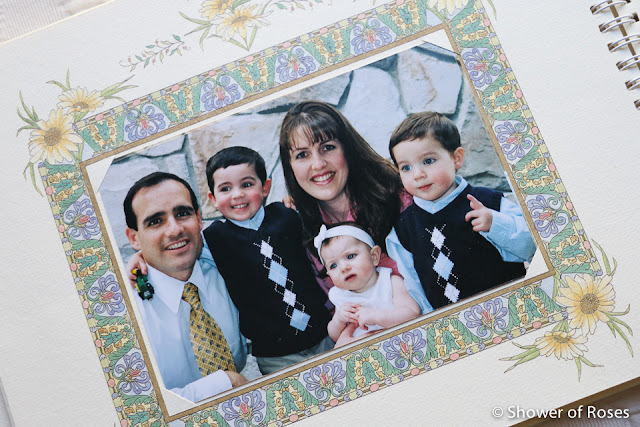 Our Fifth Year – Easter 2004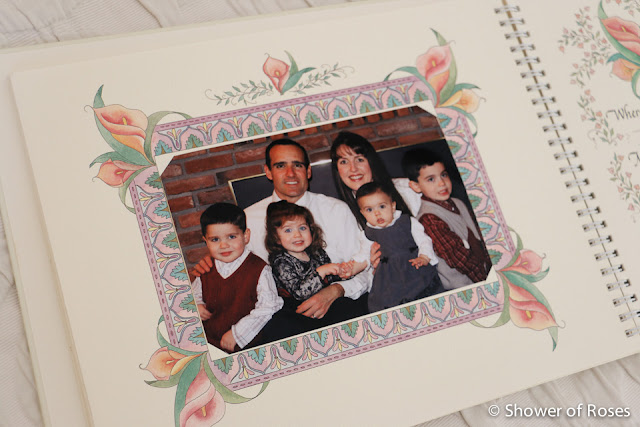 Our Sixth Year – Christmas 2005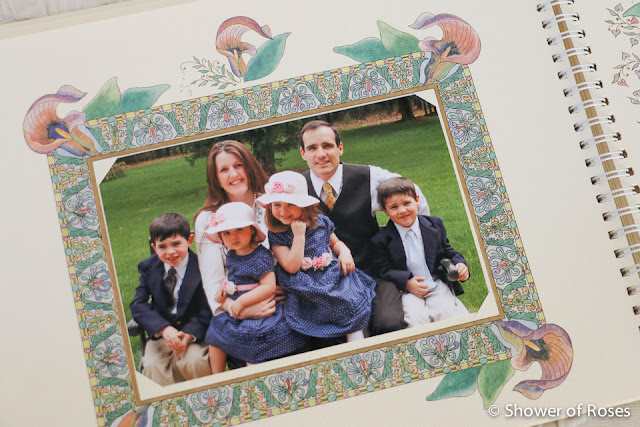 Our Seventh Year – Easter 2007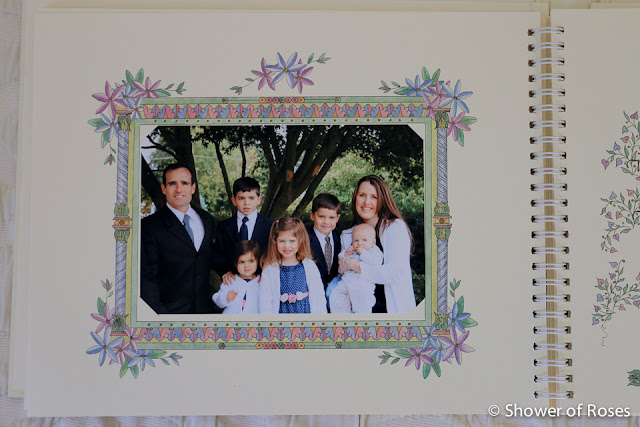 Our Eighth Year – October 2007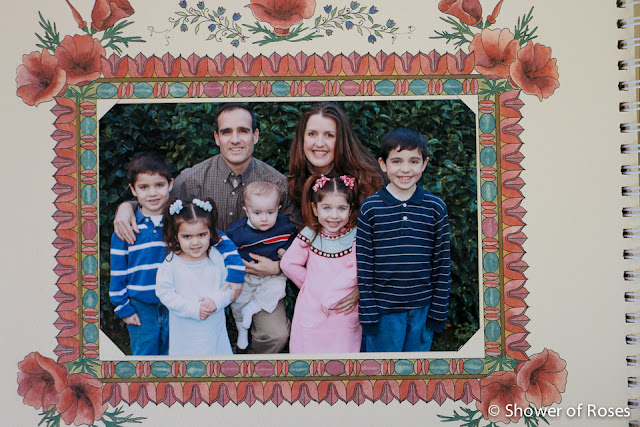 Our Ninth Year – December 2008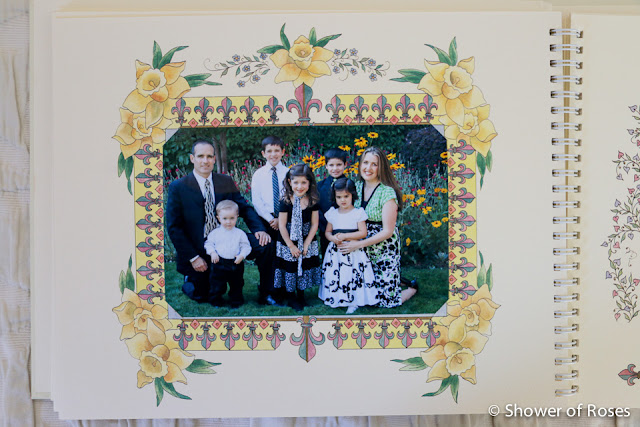 Our Tenth Year – My brothers wedding, summer of 2009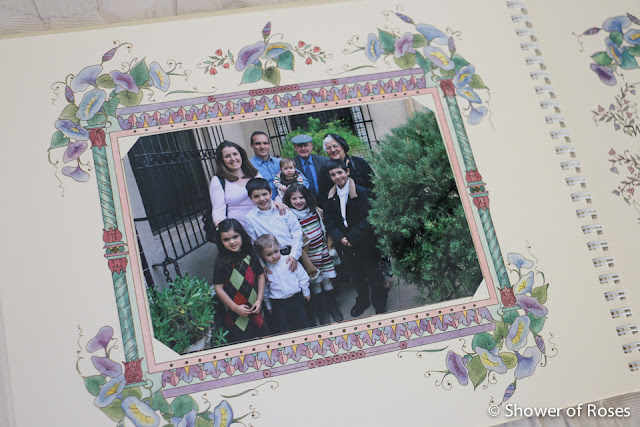 Our Eleventh Year – Visiting my husband's parents, November 2010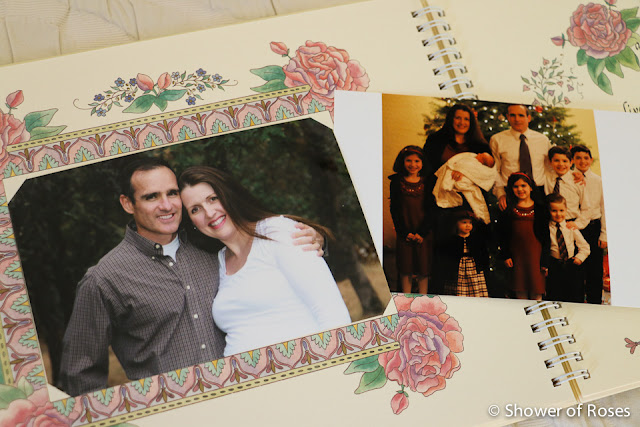 Our Twelfth Year – October 2, 2011 and Christmas 2011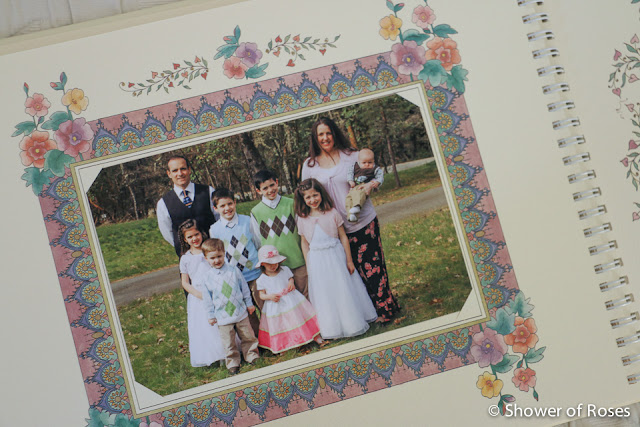 Our Thirteenth Year – Easter 2012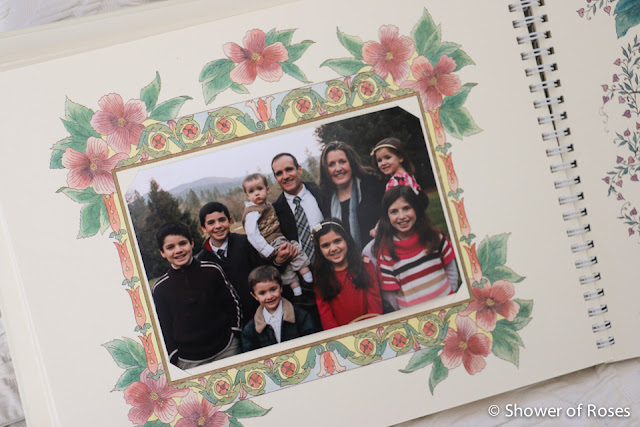 Our Fourteenth Year – Thanksgiving 2013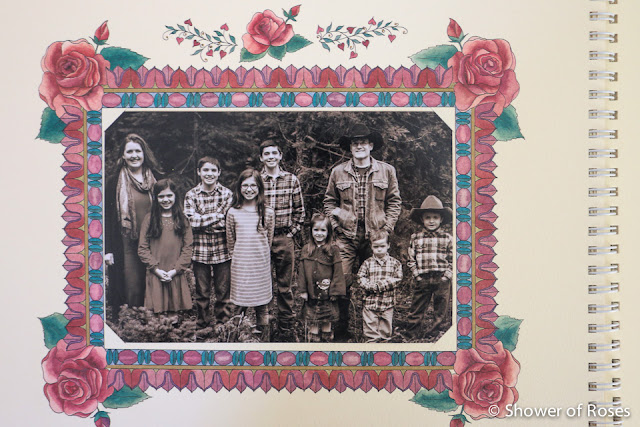 Our Fifteenth Year – December 2014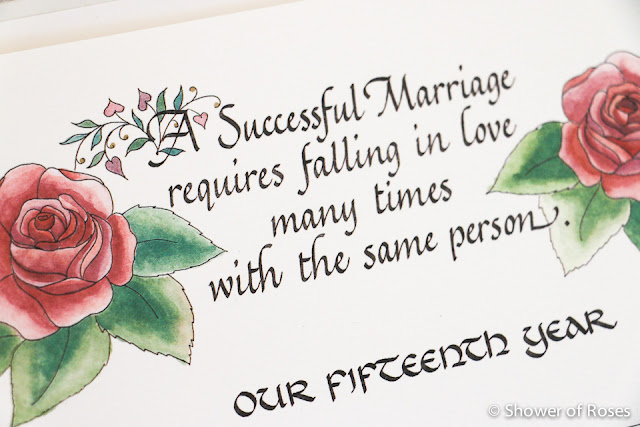 Unfortunately our memory book now skips from fifteenth anniversary to twentieth anniversary… There isn't a page to add
a favorite family picture
from this past year! I'll guess I'll just have to add a couple favorites here. 😉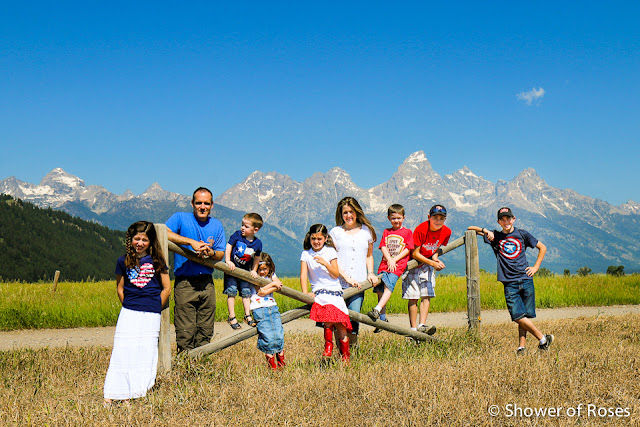 Grand Teton National Park – 4th of July, 2015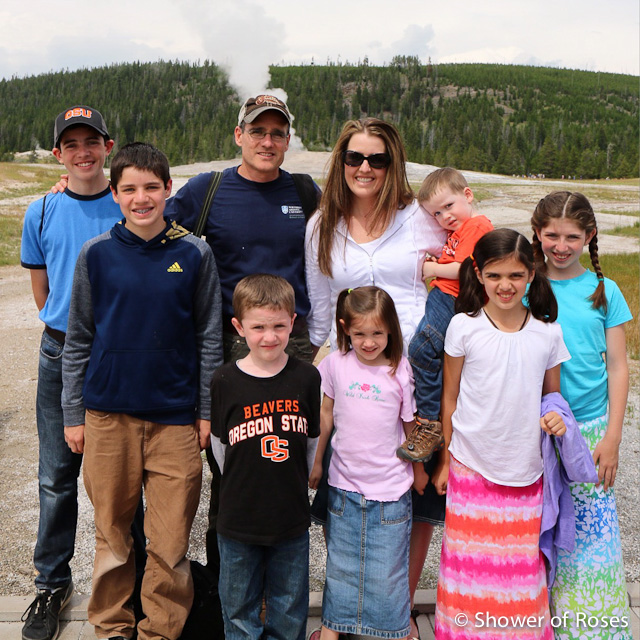 Old Faithful, Yellowstone National Park – July 2015
After eight days on the road… someone is letting off a little steam! 😉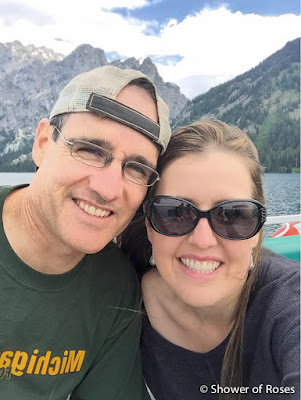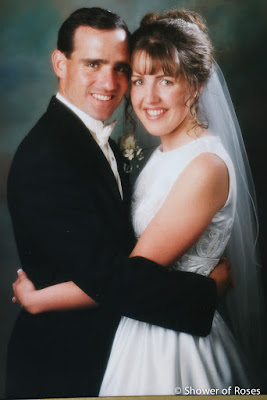 On our way to hike to Inspiration Point in the Grand Tetons… looking just a little bit older than we did back in 1999!
I'm looking forward to many more wonderful years with this loving husband of mine.
Prayer of Married Persons to St. Joachim and St. Anne
O models of pious and virtuous married persons, St. Joachim and St. Anne! Through the wondrous blessing with which God gladdened your hearts when He chose you as the parents of the ever blessed Virgin, the mother of our Savior, obtain for us, we beseech you, the grace to desire nothing but virtue and piety; that, in fidelity and love, we may share each other's joys and sorrows, and together with our children lead such a life as to insure our entrance into the kingdom of heaven! Amen.