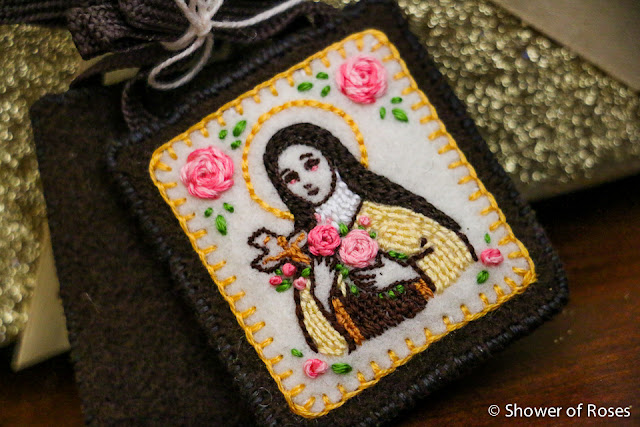 This Brown Scapular of the Carmelites with an image of "The Little Flower" was hand embroidered by Andrea at Stella Marigold Art. Originally I had her make it for our little "Rose" – and I will probably still save it to give to her when she is older, especially since I already have a beautiful rose covered scapular – but I would sure love to keep it for myself! It is so gorgeous!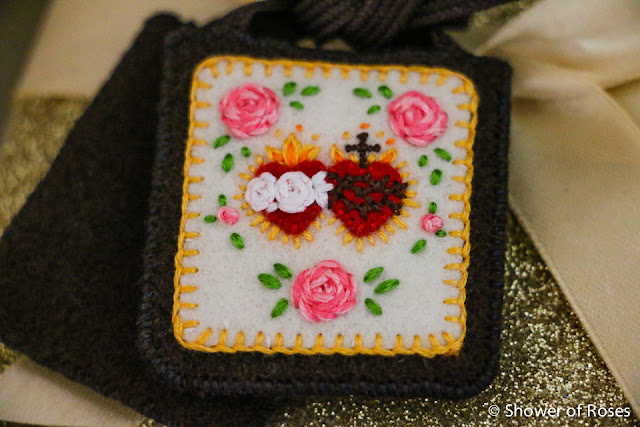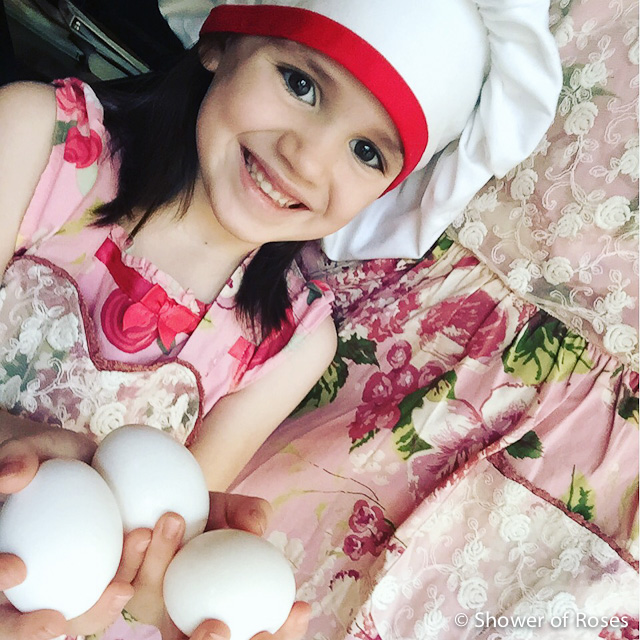 We are wearing matching chef hats too. My teens think I look ridiculous but I don't care… She's grinning from ear to ear! #mylittlechristmasrose #bakingcupcakesforthefeast #sainttherese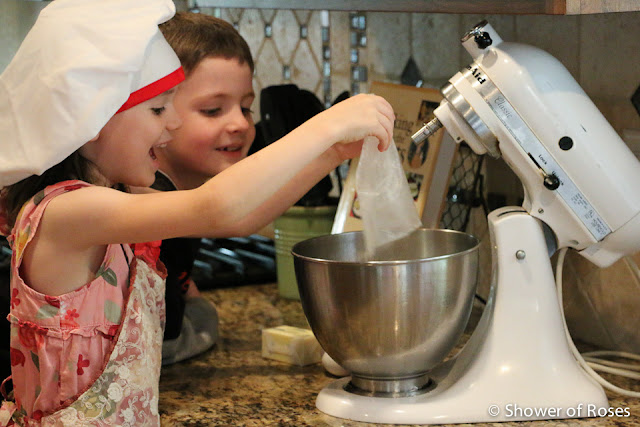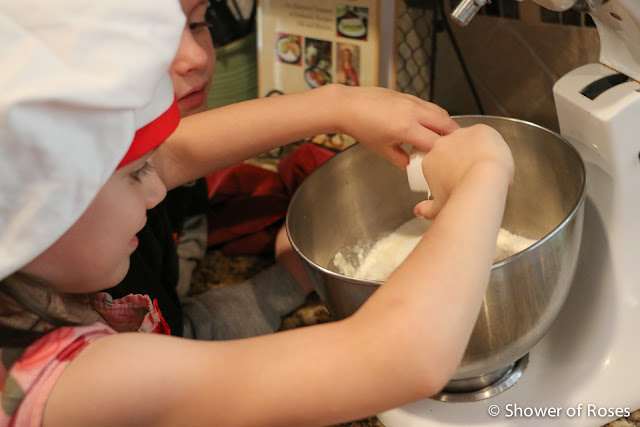 She wanted to make miniature cupcakes. We made two for each person and used the rest of the batter to make some regular sized cupcakes for after dinner today.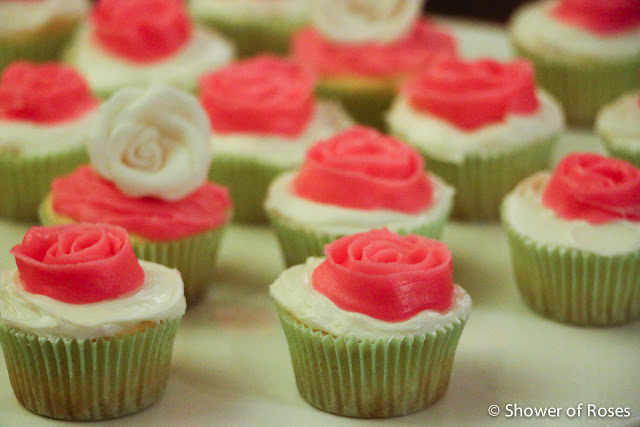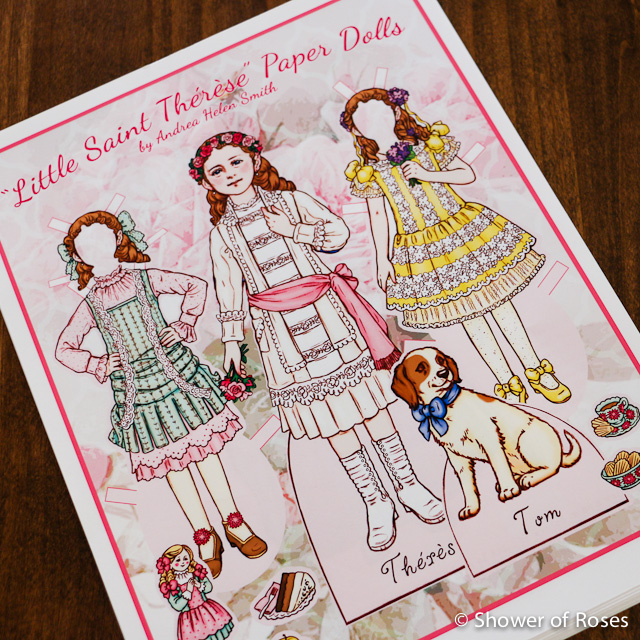 Rose has been asking cut out her new "Little Saint Thérèse" Paper Dolls since receiving them in her
Easter Basket
earlier this year! They were pulled out again this week. I am hoping to have a chance to finally cut them out with her later this evening… We'll see! We have the preprinted set, but they are also available to download digitally in
Color
and
Black and White
.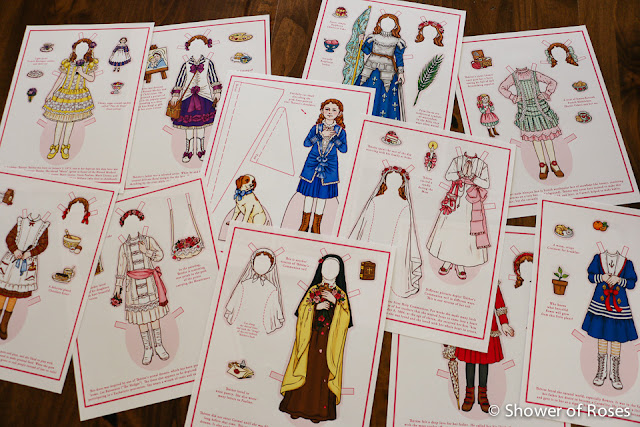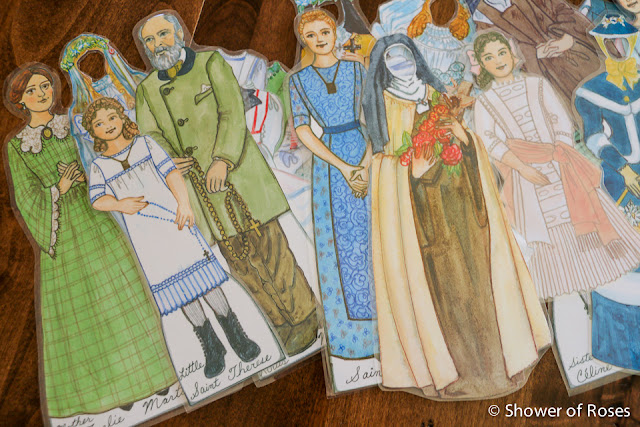 Jesus does not demand great actions from us, but simply surrender and gratitude.
~ St. Thérèse of Lisieux
St. Thérèse of the Child Jesus, ora pro nobis!