based on traditional Swedish lyrics
Night walks with heavy tread
candlelight fills the room:
Santa Lucia, Santa Lucia!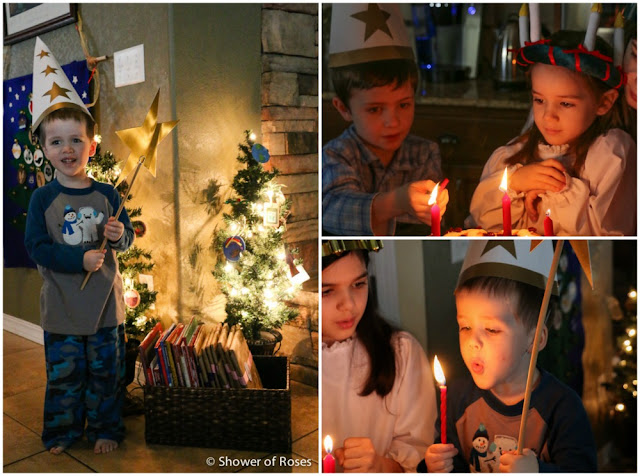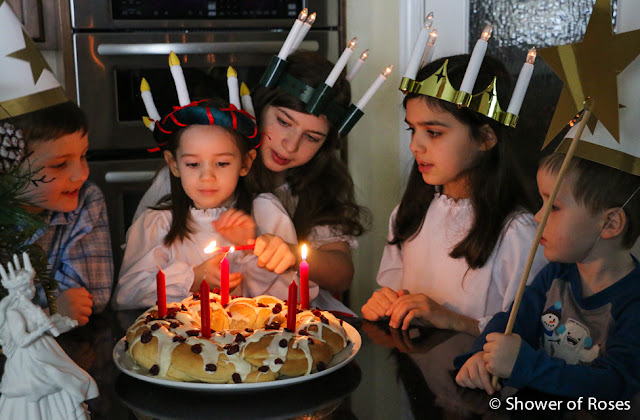 Silent and dark the night,
now hear descending
rustle of wings in flight,
all darkness ending.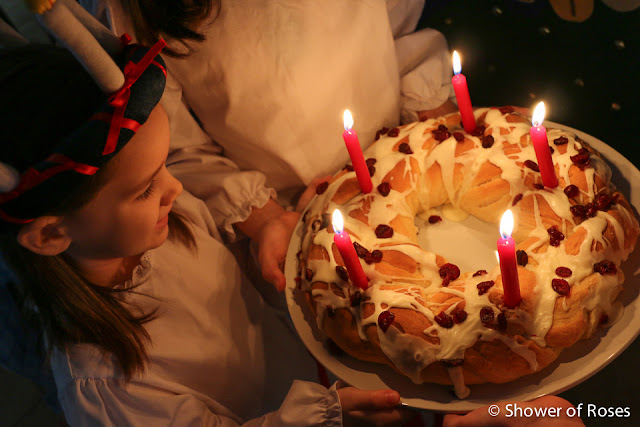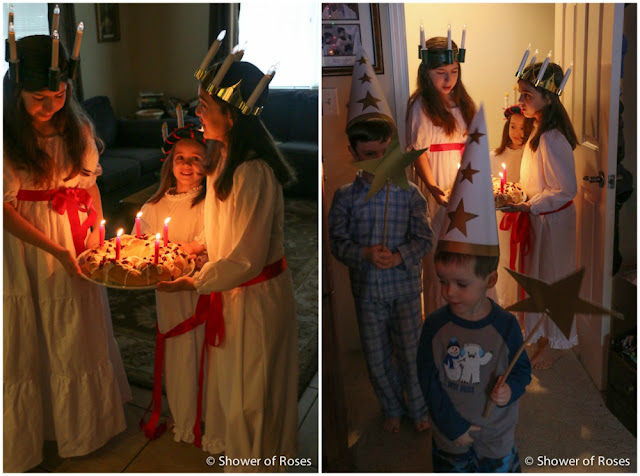 Our oldest daughter received her new Christmas Eve nightgown a little early this year! The girls have been using the same Lucia gowns for years, but this year it was too small. She loves her new flannel nightgown!
Then she comes, dressed in white,
head wreathed in candles bright:
Santa Lucia, Santa Lucia!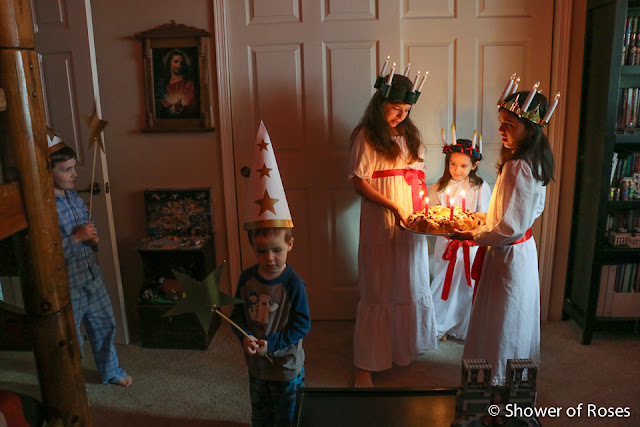 The star wands came in handy for waking up those teenage boys! 😉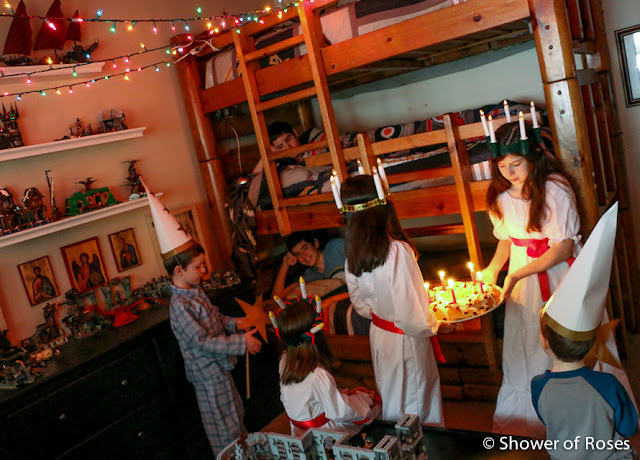 "Shadows will soon be gone
from earth's dark valley" –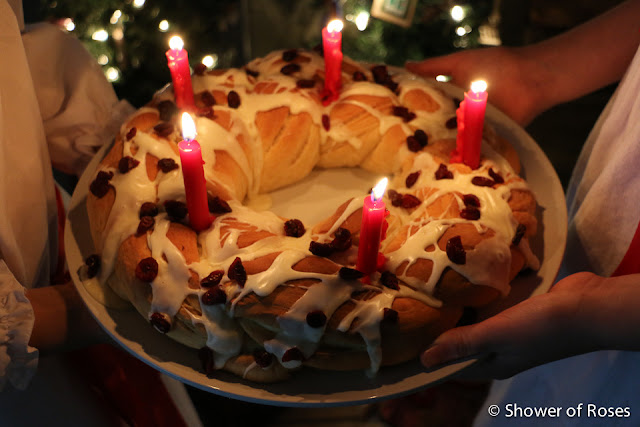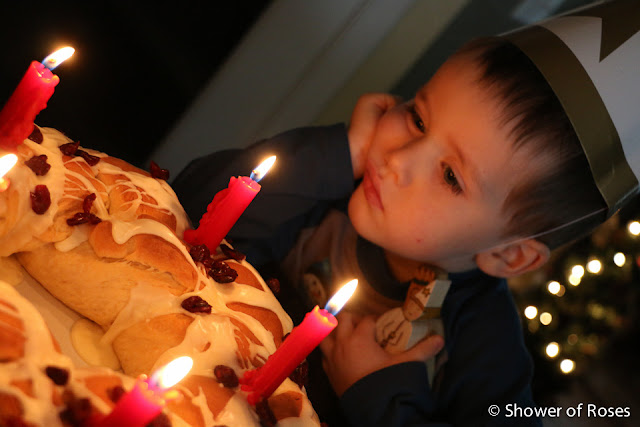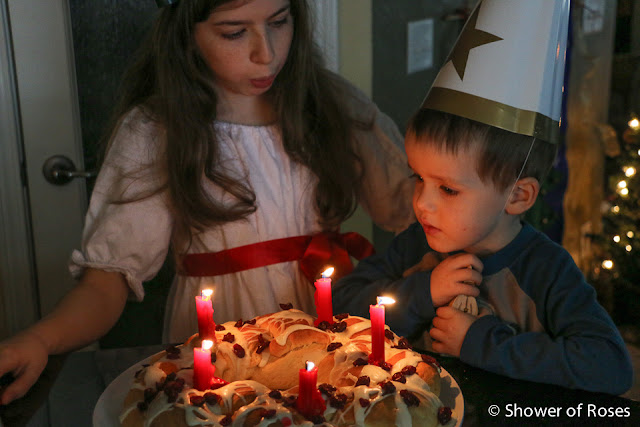 Santa Lucia, Santa Lucia!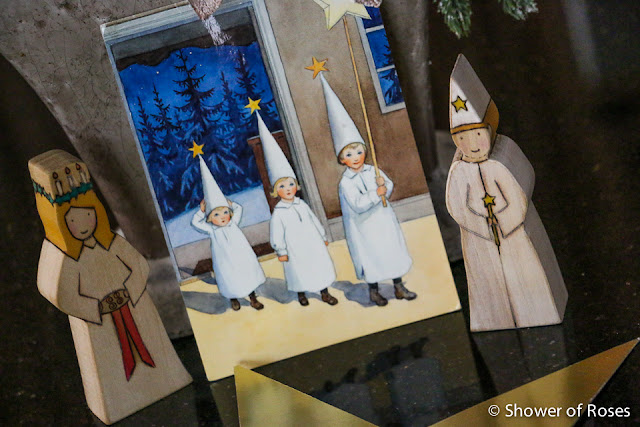 Saint Lucy, whose beautiful name signifies light, by the light of Faith which God bestowed upon you, increase and preserve His light in my soul, so that I may avoid evil, be zealous in the performance of good works, and abhor nothing so much as the blindness and the darkness of evil and sin.
Obtain for me, by your intercession with God, perfect vision for my bodily eyes and the grace to use them for God's greater honor and glory and the salvation of souls.
St. Lucy, Virgin and martyr, hear my prayers and obtain my petitions. Amen.