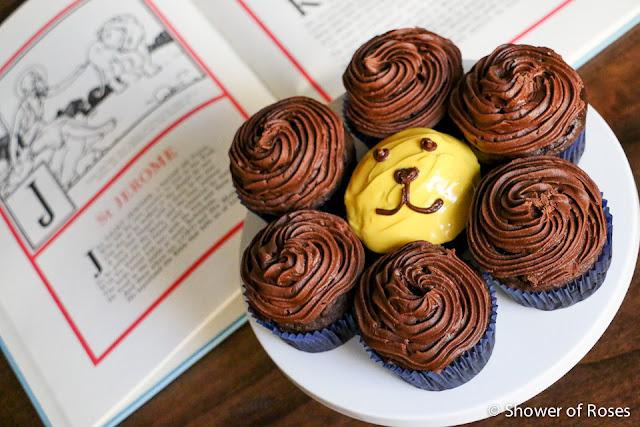 J for SAINT JEROME, a learned old Priest,
Who left his own country to live in the East.
One day as he walked in the desert he saw
A lion that limped with a thorn in its paw.
So he pulled out the thorn, and the lion, content
With his doctor and friend, went wherever he went.
The birds loved him too; with the lion and them
He lived in the stable at sweet Bethlehem,
And there where our LORD and His Mother once trod
He translated the Bible that tells us of GOD.
(This post includes affiliate links.)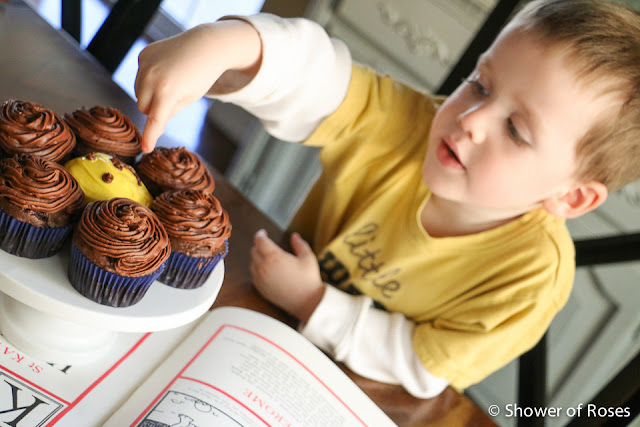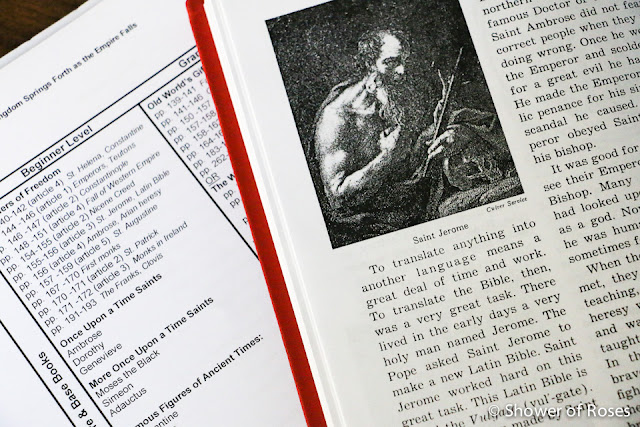 Every once in a while our history studies line up perfectly with the liturgical year. Our core text readings for today (with my youngest students) happened to be "Christians Writers Defend the Church" (Founders of Freedom, Unit Four Chapter III) which includes a section about Saint Jerome, whose feast is celebrated today. I love it when that happens!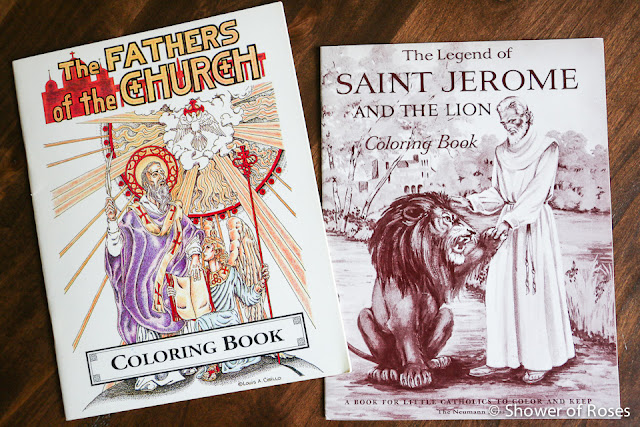 I pulled out a couple awesome coloring books (The Fathers of the Church and The Legend of Saint Jerome and the Lion are both currently OOP), as well as a picture book about St. Jerome, for story time, discussion questions using Catholic Mosaic, and narration.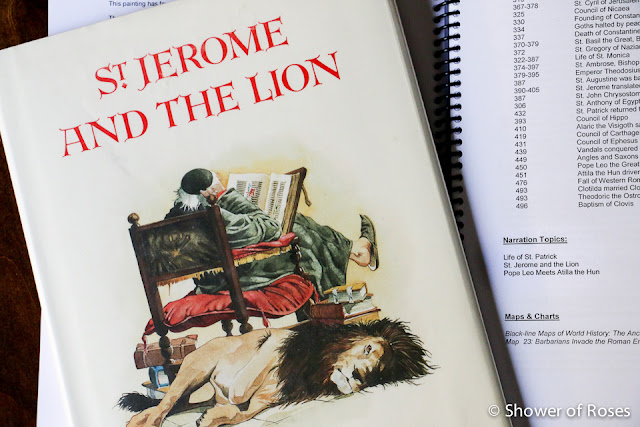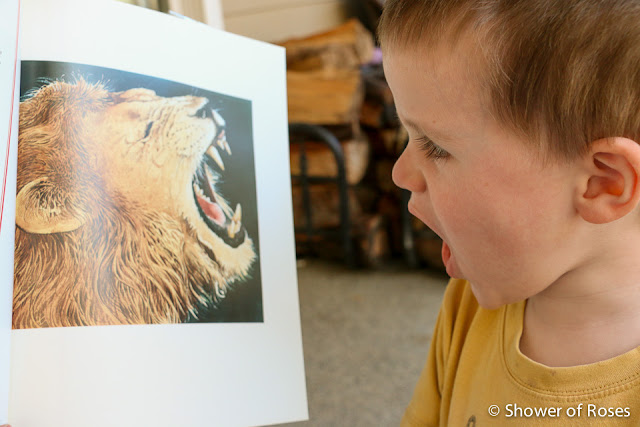 Bud's narration was basically just a loud roar…. Perfectly acceptable for a preschooler, right? 😉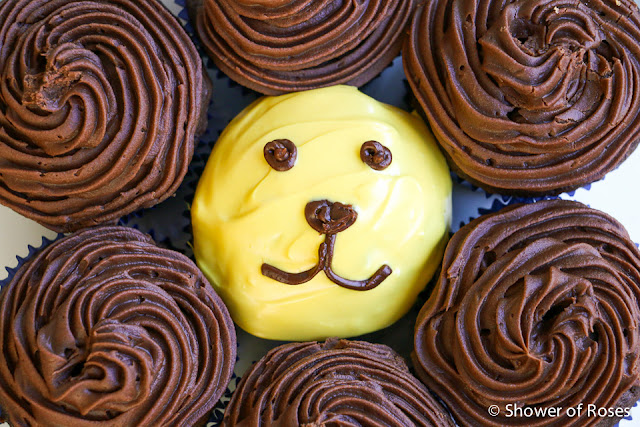 Our leftover
Michaelmas Cupcakes
were once again transformed into a lion for our afternoon snack.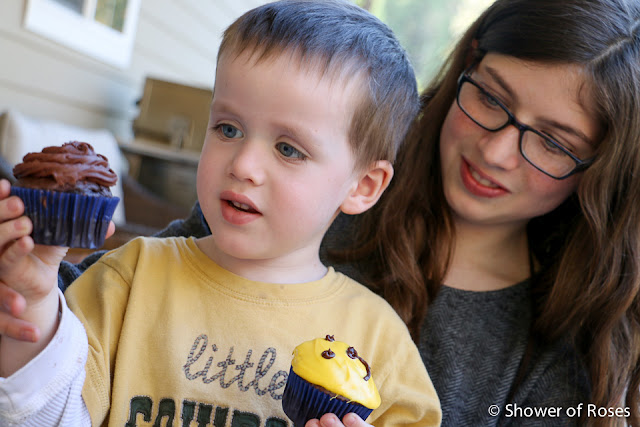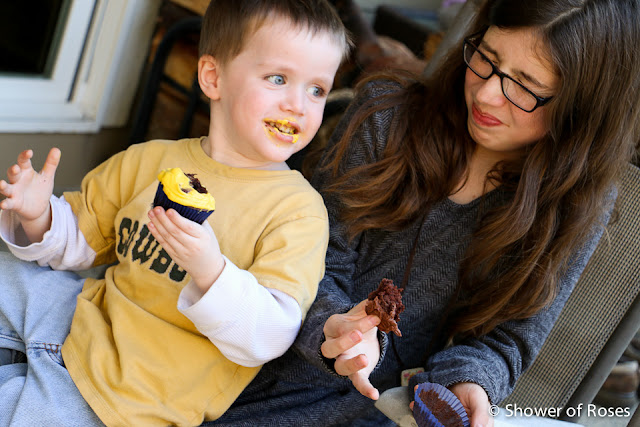 God, our Teacher, help us to give our whole soul in studying our catechism as St. Jerome gave his soul to study the Bible.
Happy Feast of St. Jerome!