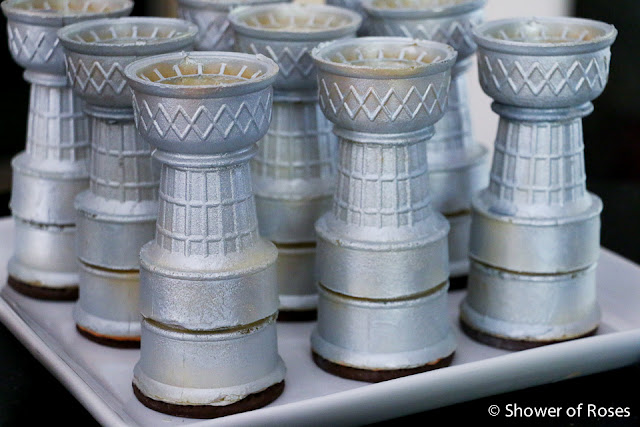 I'm finally back with one last treat we made for Snuggles 8th birthday! While Twinkle Toes and Ranger baked and decorated
the "Face-Off" cupcakes
, Captain helped create these Stanley Cup Ice Cream Cones inspired by
these Stanley Cone Treats
from Today's Parent. They turned out great and were a perfect addition to our Hockey themed birthday party!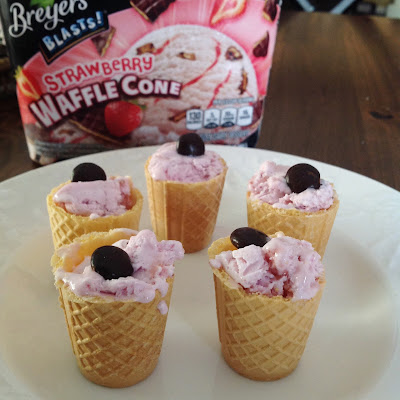 "One of the benefits of helping mom with birthday prep = mini ice cream cones made from some of the leftovers."
– Captain
Stanley Cup Ice Cream Cones
Supplies:
Using a serrated knife, carefully cut off the rounded "cup" area from the Keebler Ice Cream Cup and put aside. We also trimmed the edge of one of the Joy Ice Cream Cups so that the edge would be flat/straight when stacked on top of the bottom Ice Cream Cup.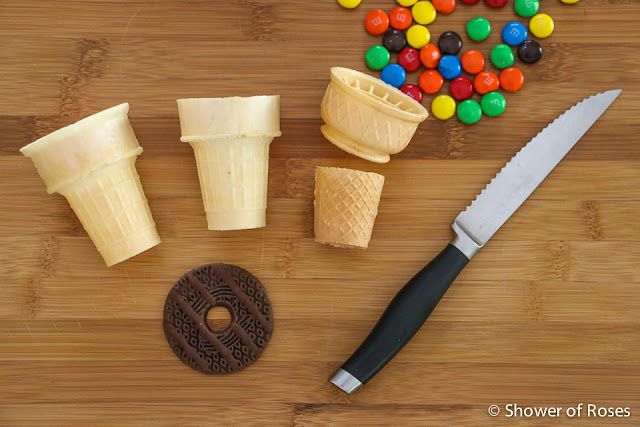 I wasn't able to find a round cookie the size we needed for the bottom so we filled the center of Keebler Fudge Stripes with a brown M&M and secured it with some melted white chocolate for the base of the Stanley Cups.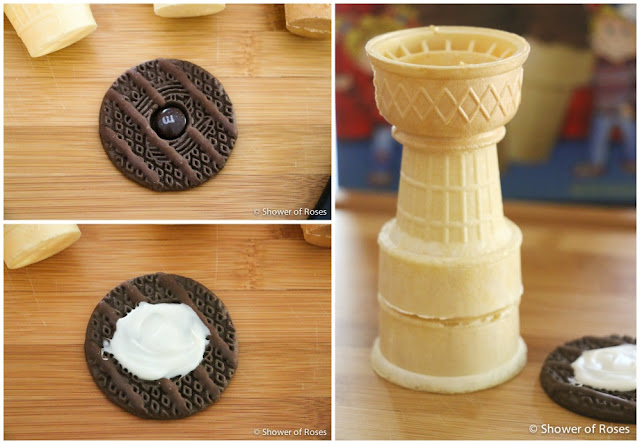 Next, put melted chocolate in a piping bag fitted with a small round tip. (We used a plastic bag with the corned clipped off.) The original directions suggested piping "melted chocolate on the base of the ice cream cup and slide it inside the second ice cream cup, stacking and sealing them together." We skipped this step so that they could be taken apart during the party and used for Ice Cream, saving the treat side for later.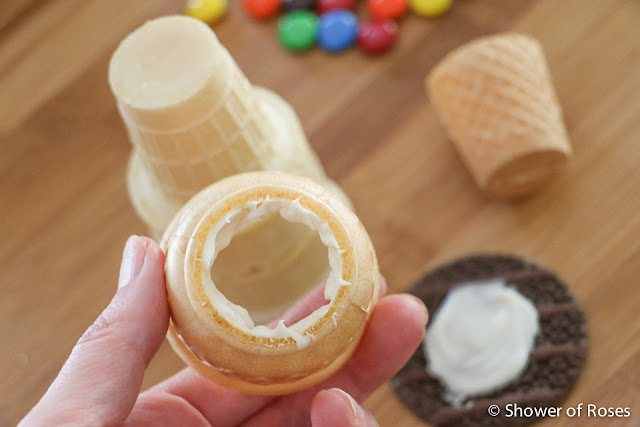 Pipe a ring of chocolate on the top of the Stanley Cup and attach the ice cream cone "bowl" cut earlier on top.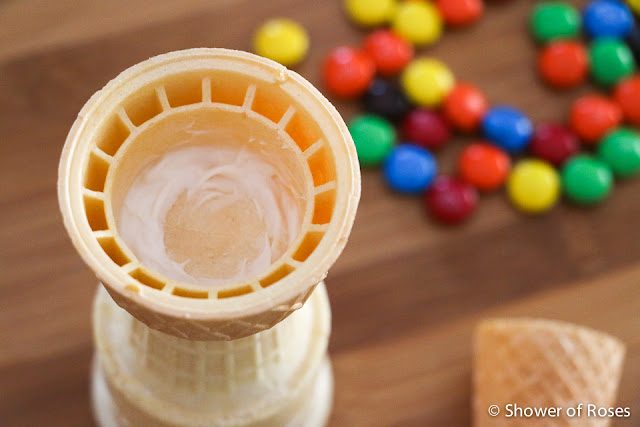 Before filling the bottom cups with treats (M&M's) and attaching the base (cookie) we temporarily put the cones together and spray painted them silver with Silver Color Mist. This wasn't the most cost-effective thing to do, and we ended up needing a second can (purchased with 60% off coupons at least) to cover the cones that we made.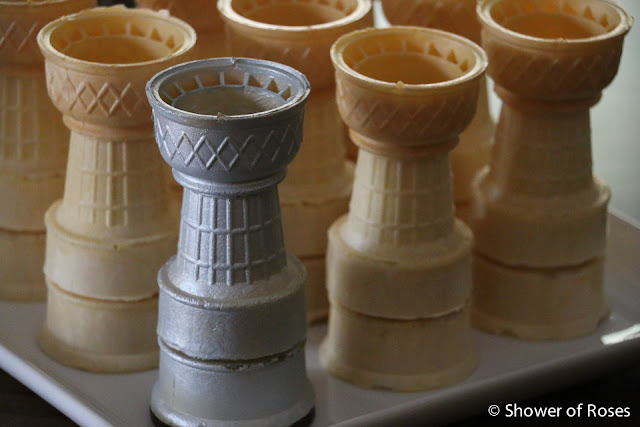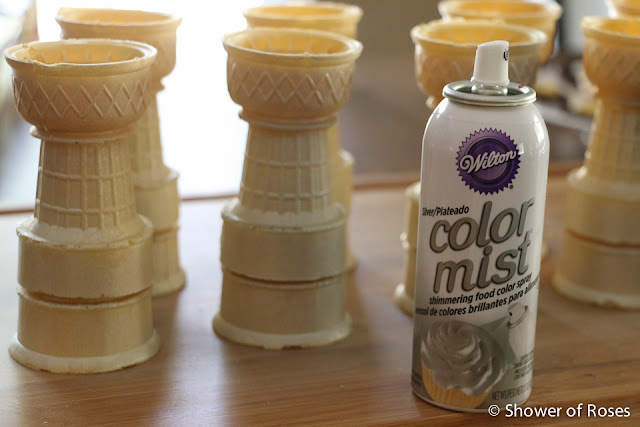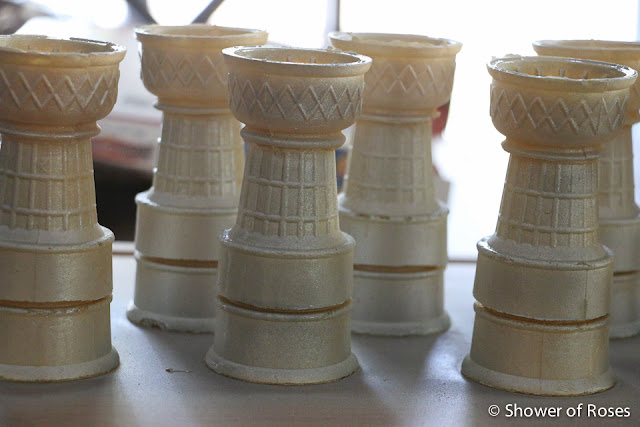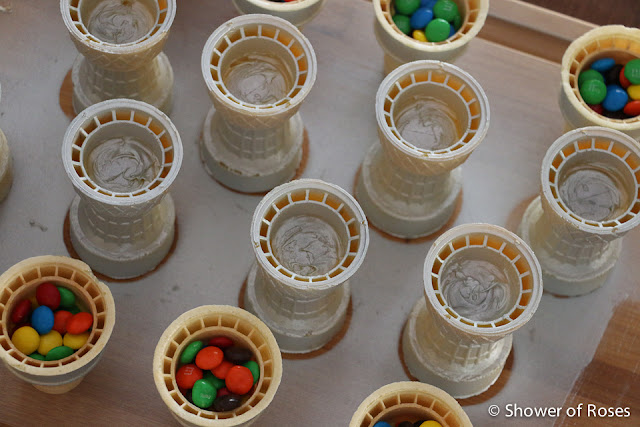 After the silver spray has dried, fill the bottom cup (the ice cream cup that wasn't trimmed or cut at all) with candy, then pipe chocolate around the edges of the opening and place the cookie over the opening to seal. Stand the ice cream cups cookie-side down.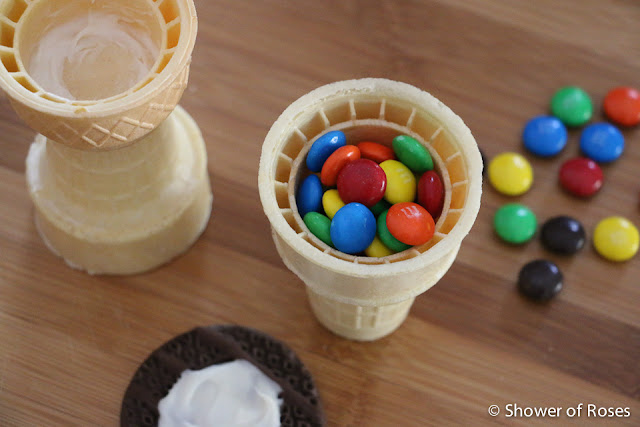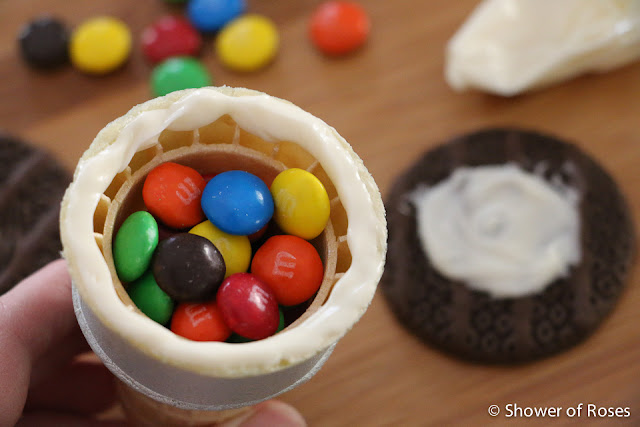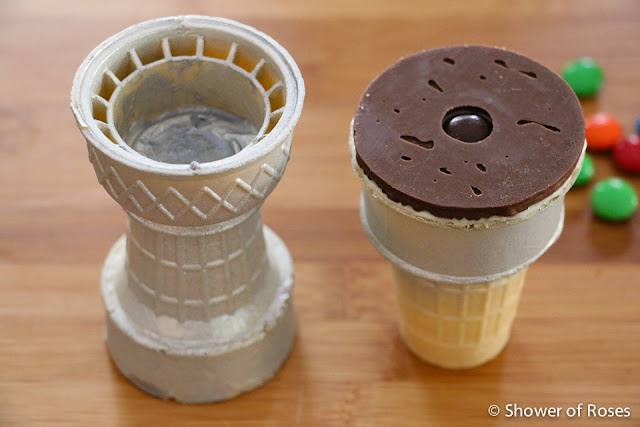 Re-assemble cones, set on tray, and let color and chocolate dry overnight in a cool, dry place.​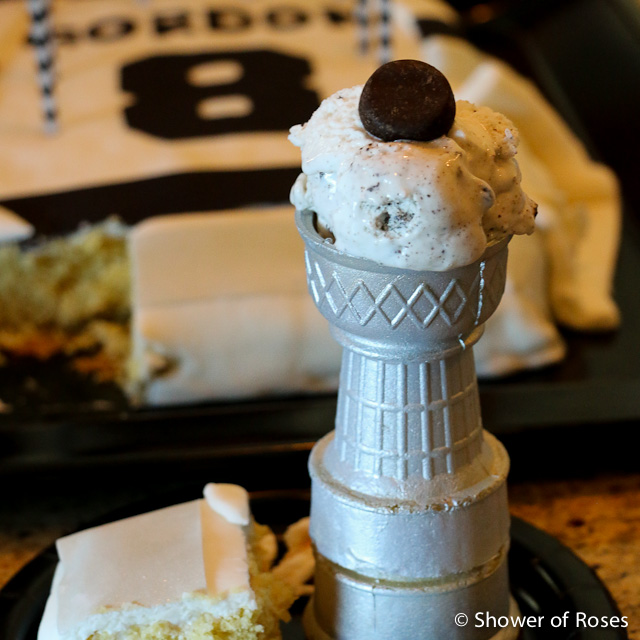 Serve with "Flying Pucks" (aka Cookies and Cream) Ice Cream topped with a York Minis.