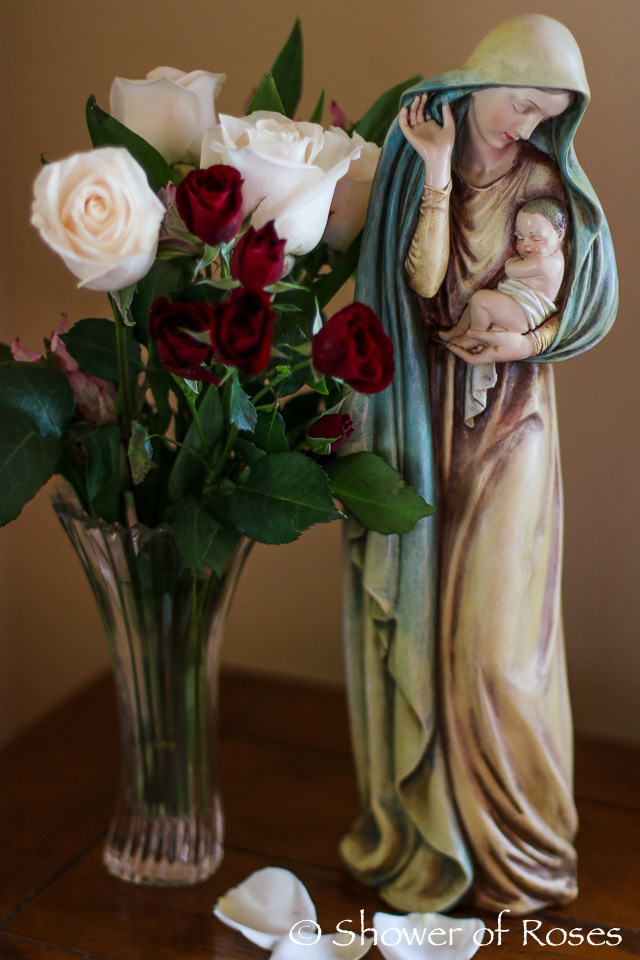 These praises and prayers
Through this pilgrimage here,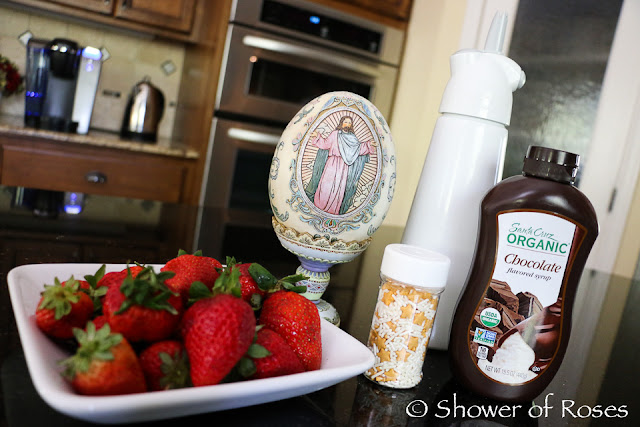 The feast of the Ascension of Our Lord was transferred to Sunday in our diocese. Early this morning, before Mass, I made
Ascension Pancakes
and bacon to serve Sean and the kids for breakfast.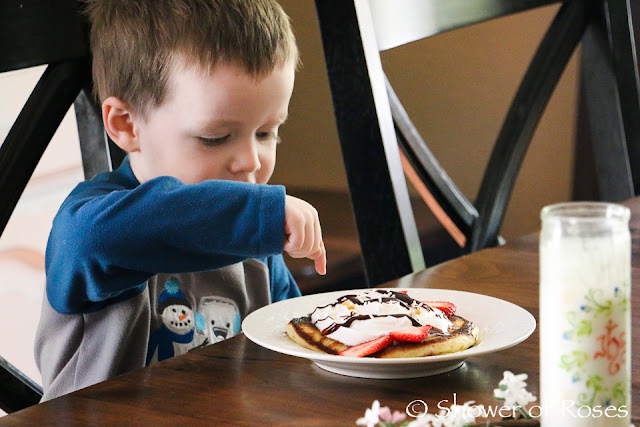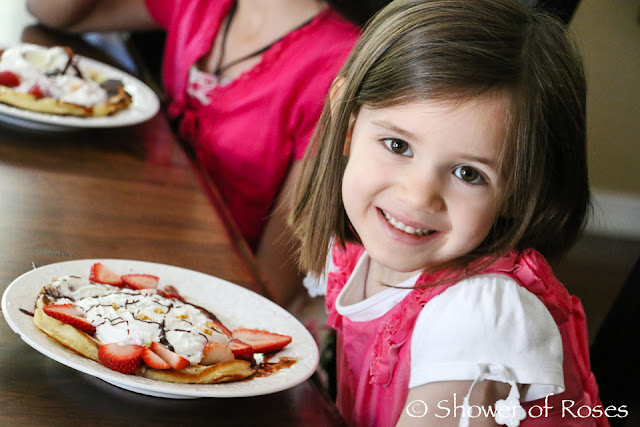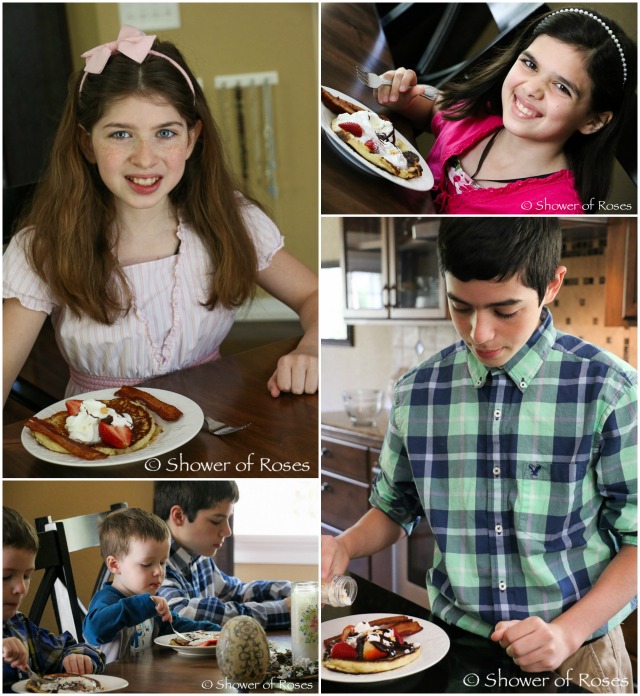 Pancake :: The earth Jesus walked on.
Fresh Organic Strawberries :: The blood Jesus shed
Chocolate Syrup :: The roads Jesus traveled.
Whipped Cream :: The clouds our Lord ascended into.
(Unsweetened Whipping Cream, whipped in seconds using my
ISI Easy Whip
)
Sprinkles :: The sweetness of life in Heaven.
(I used white sprinkles with gold stars this year.)
I went all out and enjoyed eating some bacon (representing roads?) and berries (representing the blood Jesus shed) for breakfast with a hot cup of
Roasted Dandelion Tea
(earth?) with some coconut milk for creamer (clouds?)… (All AIP approved!) My "sweetness of life in Heaven" was watching everyone enjoy their pancakes, hearing their rave reviews and "thank yous!", and getting to take a few pictures! 😉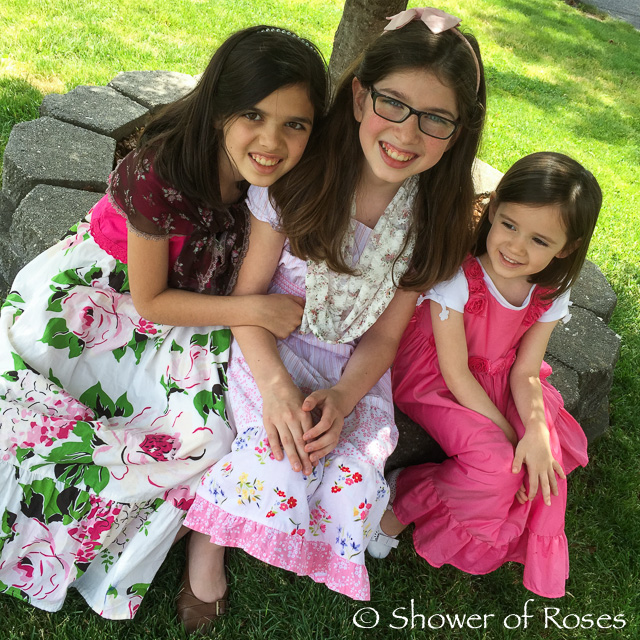 Before the 15th century, the Sunday after the Ascension was called in the Roman books "Sunday of the Rose" (Dominica de Rosa). On this Sunday, the mass is centered on the coming Feast of Pentecost. At the church of Santa Maria Rotonda in Rome (the Pantheon), following the Pope's sermon, a shower of roses was thrown from the nave of the church in token of the Lord's promise that He would send the Paraclete soon. We can spiritually revive this custom by making an offering of roses to the statue of Our Blessed Mother in our home or parish church. ~ excerpt from my May 2015 Catholic Digest submission
After Mass we stopped at the store to pick up a little bouquet of roses…
It's been such a lovely day!
I hope you all had a blessed weekend!