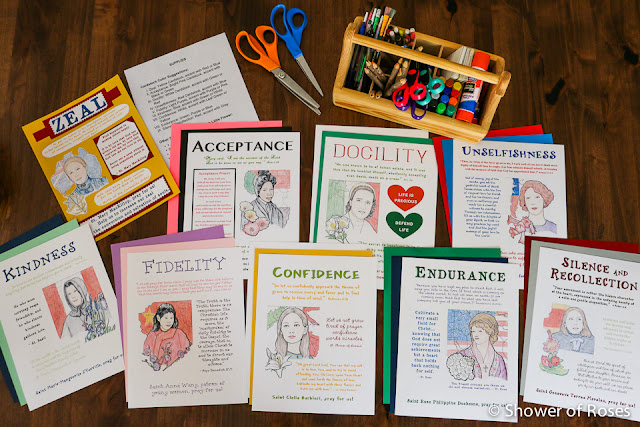 I finished updating all my original Little Flowers Girls' Club Notebook Pages and creating pages for the new Wreath IV! This week I'm spending all my free time crafting the new sample pages…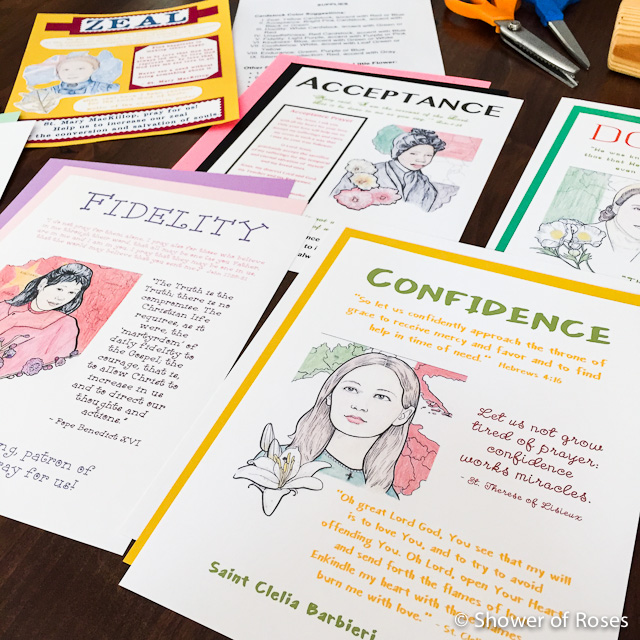 The
Wreath IV Crafting Pages
are finally completed and available for download over at Behold Publications! They are only $3.00 per wreath. (
If purchased I will receive a 25% commission. Thank you!)
I also requested that they be available to download for FREE in the
Registered Club's Site
. The updated versions of Wreaths I, II and III will be available soon!
Note: The Wreath IV Crafting Pages feature the lovely saint illustrations by Michelle Mahnke, matching the coloring pages found in the Wreath IV Member's Guide.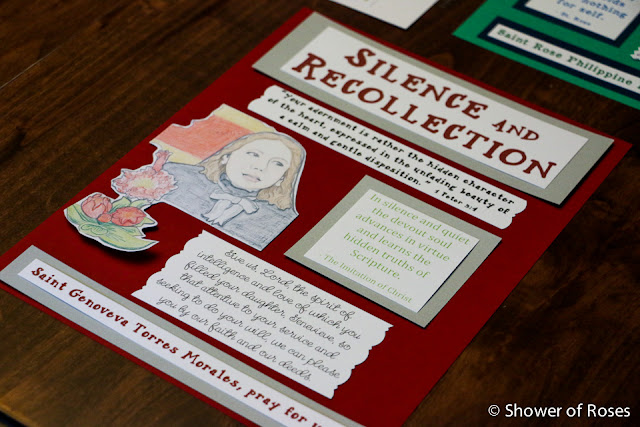 Creating this fun supplement for the Little Flowers Girls' Club® has been a labor of love, originally for
my own girls
, and I hope the girls in your club enjoy crafting the pages too!