We arrived in my husband's hometown just in time to meet his parents at the 12:10 daily Mass on Monday of Holy Week. After Mass we all went out for lunch and then headed back to their home.
The kids always love seeing all the pictures of their dad when he was younger.
The girls spent one afternoon in the kitchen with Grandma making Capirotada, a traditional Mexican food similar to a bread pudding that is usually eaten during the Lenten period. My mother-in-law had translated her recipe with the corresponding meditations from Spanish.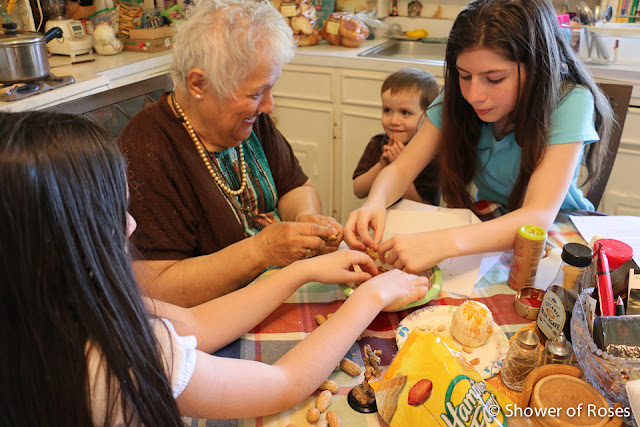 …the peanuts coming out of the shell remind us of His coming forth from the sepulcher…
After Mass one day, the pastor let us go back into the offices and show the kids the model of the parish that their uncles had made years ago.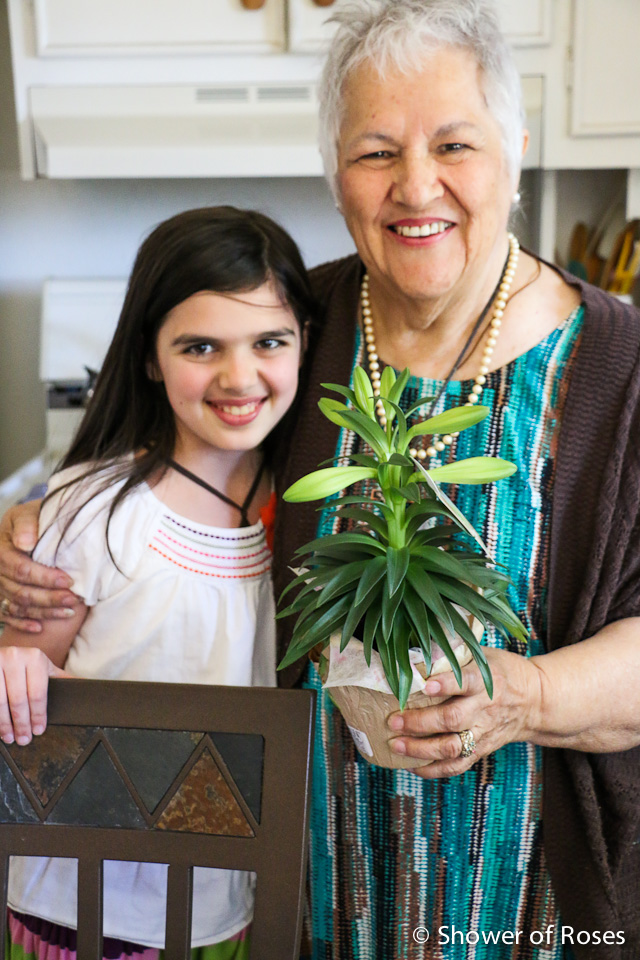 Easter Lily for her Grandmother/Godmother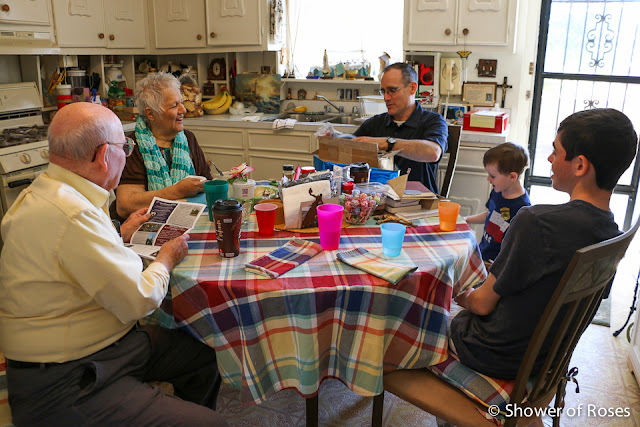 Celebrating a birthday!
On our way back north we stopped to visit my husband's Godparents! This was the first time the kids and I have met his uncle/Godfather, and it was so great to see his cousin/Godmother Debbie and her daughter Sarah again! Our youngest especially enjoyed playing with Sarah's boys, and Debbie even surprised Sean with a birthday cake!
It was such a joy to visit my husband's parents and we hope to visit them again soon!