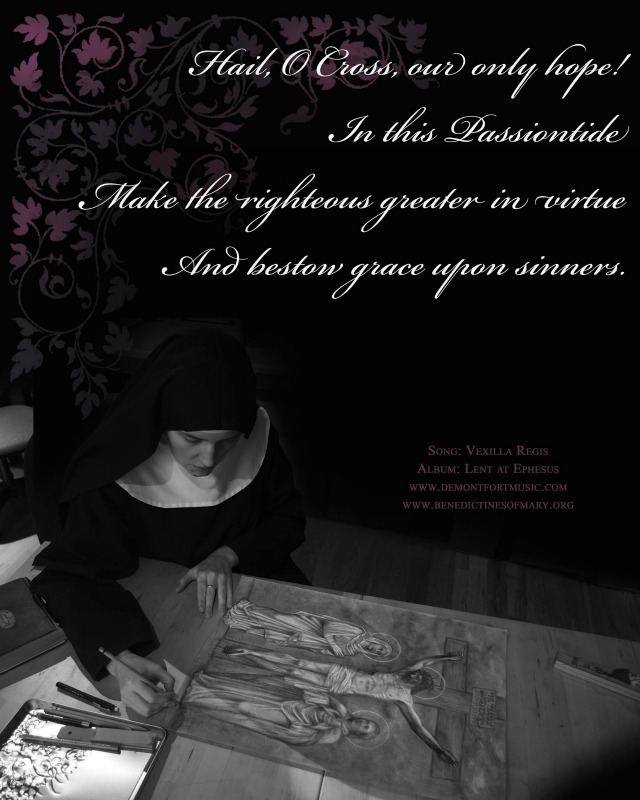 Happy Second Sunday of Lent! What a week. Lent has definitely arrived here in our home along with some extra little crosses to offer up this year including
sick kiddos
and even
a broken tailbone
… If I owe you an email, please forgive me. I haven't been spending very much time sitting at the computer and am falling behind again.
Anyway, I just
announced the winners of last Sunday's giveaway
(Congratulations to Kellie, Tiffany, and Courtney! I'll be sending you individual emails soon.) and I have another giveaway for you all today. This one is sponsored by De Montfort Music and perfect for the rest of the Lenten season and the upcoming Easter season!
This week one of my visitors here at Shower of Roses will WIN two soul inspiring CDs from the Benedictines of Mary, Queen of the Apostles: Lent at Ephesus and Easter at Ephesus!
This giveaway will remain open through Saturday, February 27, 2016. The winner will be announced in this post and contacted by email on Sunday, February 28th.