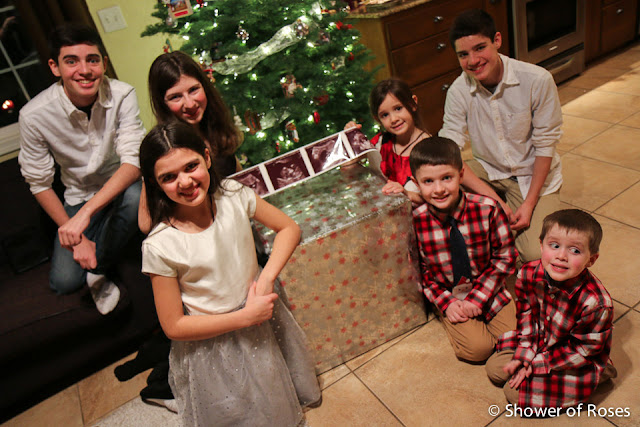 On Christmas Eve we had a fun surprise for the kids and our extended family who came over for the evening before we all headed to Midnight Mass! Last Wednesday afternoon I called the doctors office for the results on some blood work they did a couple weeks ago, including the answer to whether the baby is a boy or a girl… The nurse asked me what I thought it was, and then told me I WAS RIGHT!!! Sean went down to the store and had a bunch of color coded balloons filled with helium to wrap up in a large box. (He actually had a whole bag filled, not realizing I just wanted one for each kid, but it was a hit and definitely made a statement!) My sister JoAnn videoed the exciting moment and I'll share that over on Instagram. I won't make you all wait any longer… It's time to OPEN THE BOX!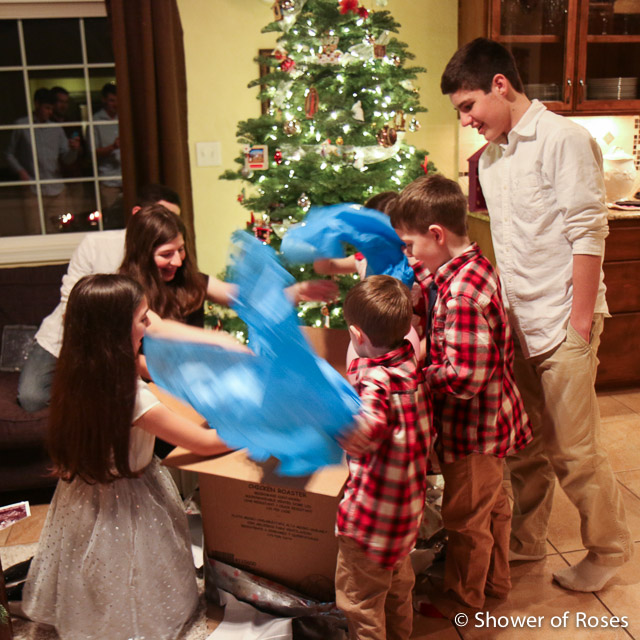 It's a… WAIT… the blue paper is just a decoy…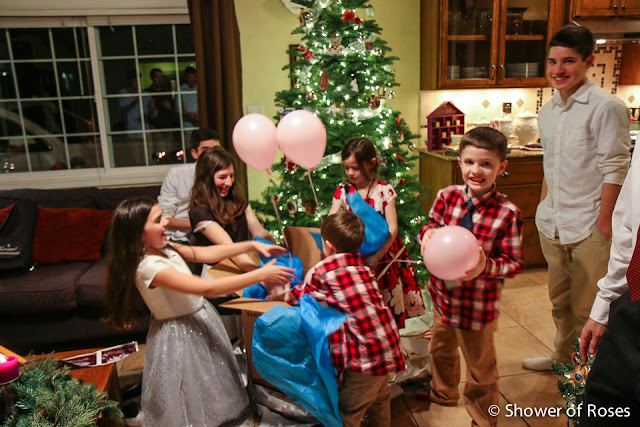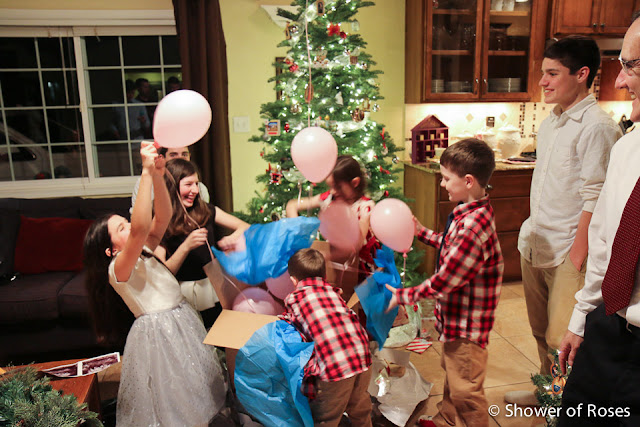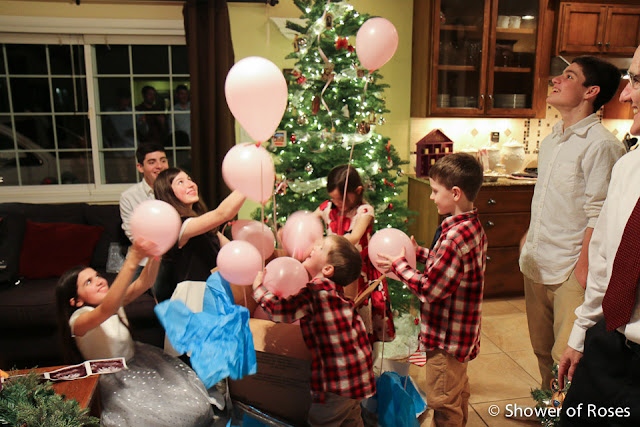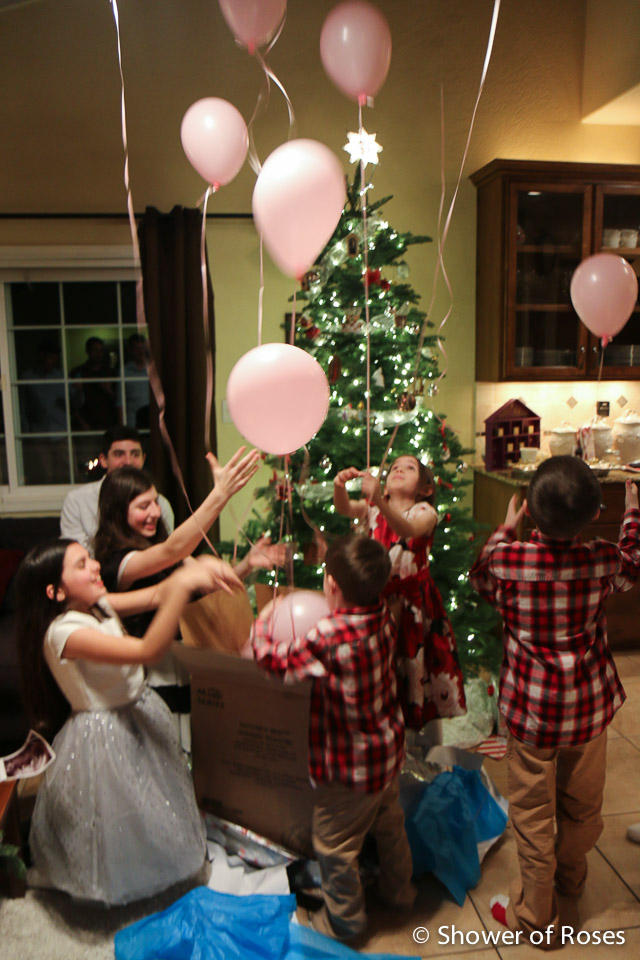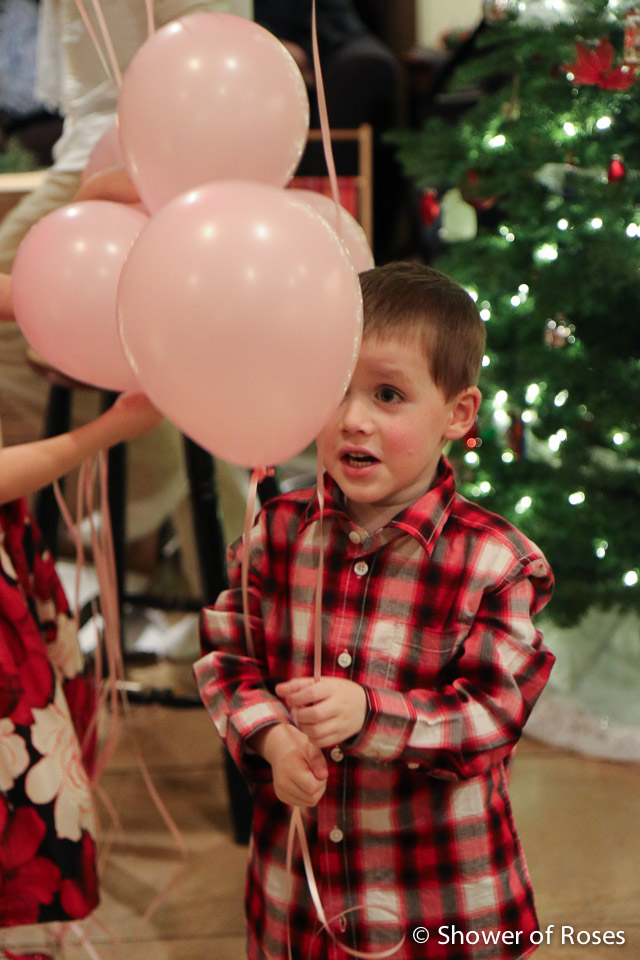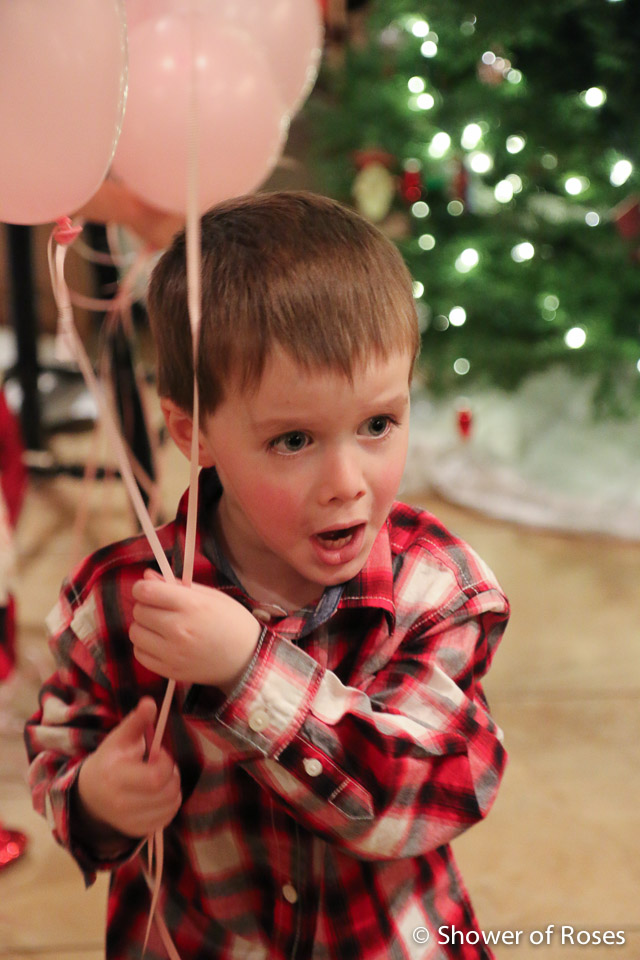 The moment it sunk in that our new baby is NOT a boy…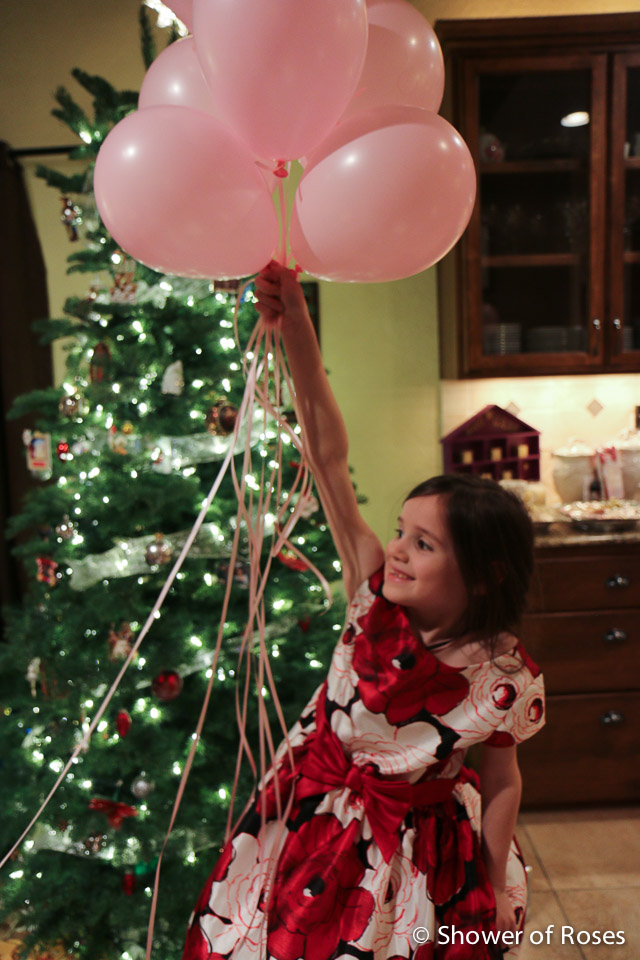 We are very grateful for a healthy baby, that we've made it through the first trimester, and that I haven't had any (serious) complications with this pregnancy yet. Please continue to keep us in your prayers!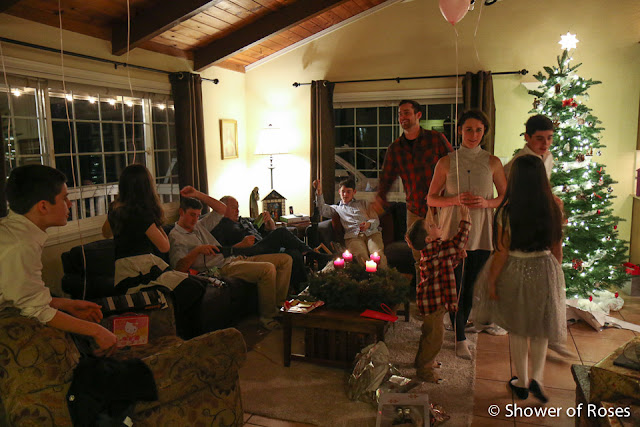 Merry Christmas!