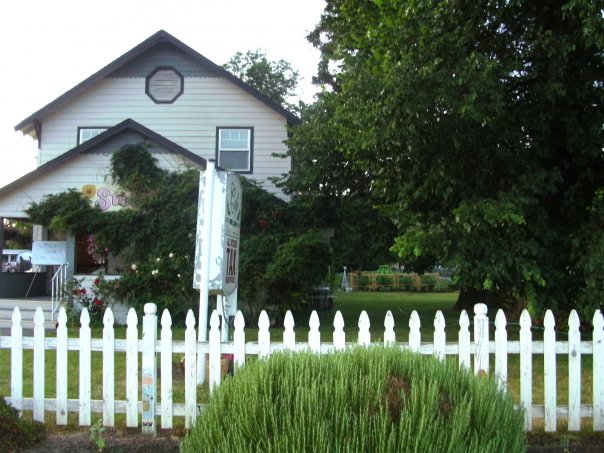 A historic house in the heart of our little town was used for a "Burn to Learn" training this weekend. We headed into town to spend some of each day watching the burn.
The back, left, upstairs window was where my desk was located once upon a time, when I worked preparing taxes as a young pregnant and then nursing mother (with our firstborn rocking in his swing right next to my desk!) over fifteen years ago.
Downstairs was our favorite local restaurant. They had the best Grilled Burritos, Pesto Chicken Wraps, Raspberry Chipotle Chicken, amazing salads with homemade Cilantro Pesto dressing, and so much more.
Yesterday firefighters from a number of districts took turns lighting small fires inside and then more crews went in with hoses to put them out. Later in the afternoon the engines pulled up to the house and treated the training as if it was a real 911 structure fire call. Today it was burned down completely. It was sad to see it go but neat that it was used to help train firefighters!