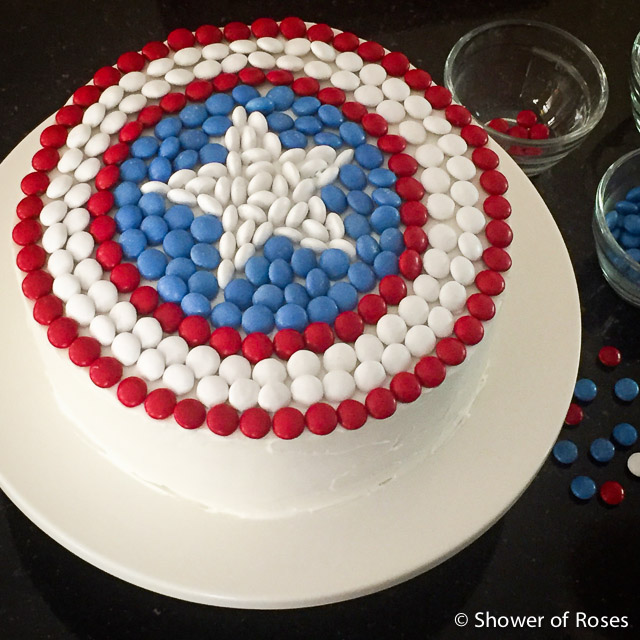 After making a Thor's Hammer for Ranger's Thor Birthday Party earlier this year, I knew I had to make a Captain America Birthday Cake for Captain's 16th birthday! After looking through various ideas (and being inspired by one of Charlotte's recent cakes!) I decided to make an M&M's version (the M&M's Archery Cake I made last year was easy and turned out great!) but this time I wanted to use Little Secrets Chocolates instead with "NO ARTIFICIAL ANYTHING."
Supplies: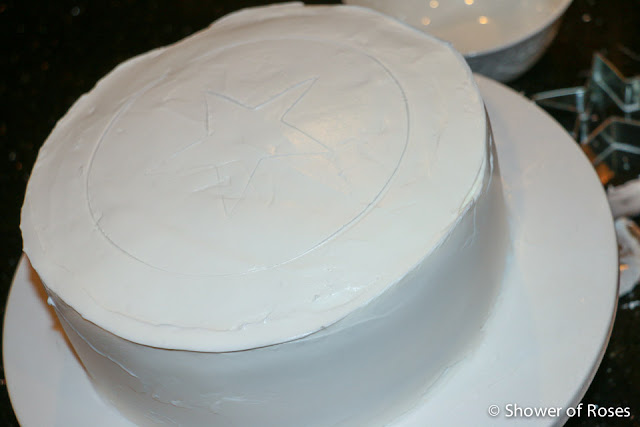 To get started decorating I lightly pressed a star cookie cutter into the center of the cake and then did the same thing with a round cereal bowl, to use the marks as guides for the candy. I filled in the star with white candies, inserting one side of each candy into the frosting, surrounded the star with a circle of blue candy, then created three rings – two red and one white – to finish the shield.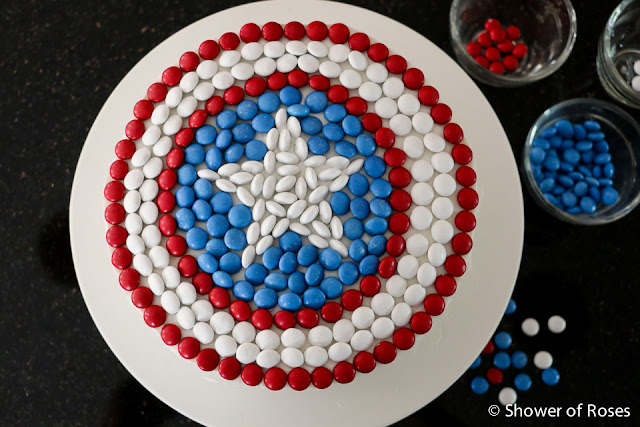 It wasn't as quick as the
Captain American Berry Cheesecake
, but still pretty quick and easy, and apparently "really impressive!" according to one of the boys' friends who came into the kitchen to get a drink of water when I was just about finished!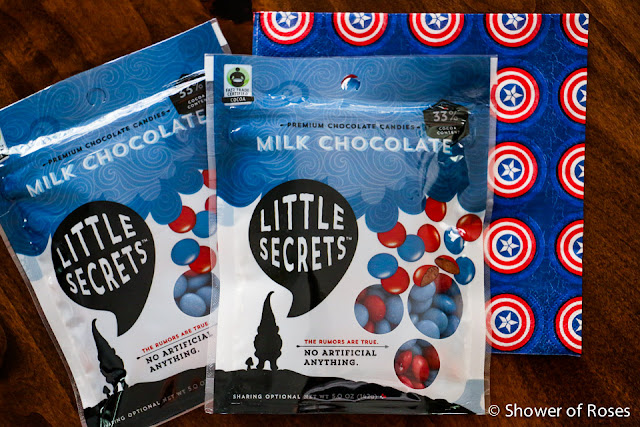 I purchased the candy locally at Natural Grocers.
Little Secrets are also available from Amazon
. I didn't have enough of the white peppermint candies in the cupboard and they are currently out-of-stock at my local store (the red & white peppermint might be a seasonal flavor?) so I filled in the star with white M&M's, found on clearance from the 4th of July.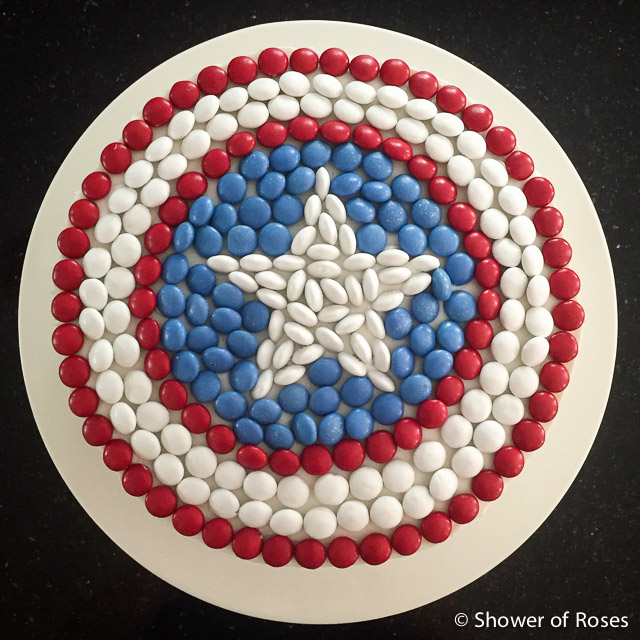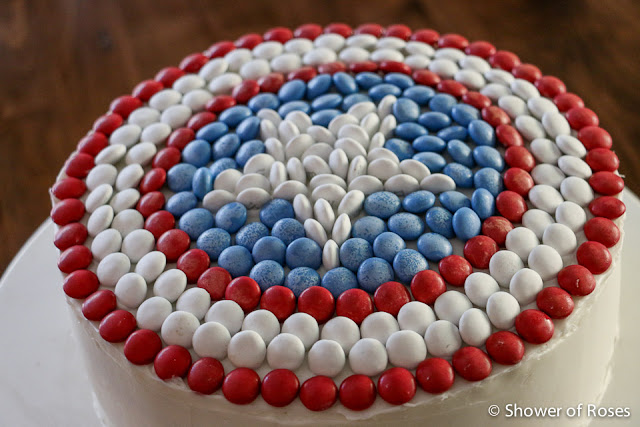 You can find the rest of Captain's 16th birthday pictures here:
and here: