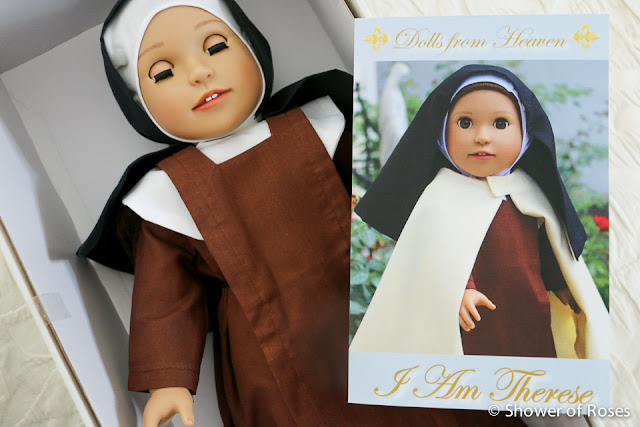 I have had this beautiful doll, from
Dolls from Heaven
, tucked away in my closet since last spring… I've been dying to give her to our little Rose, and I almost did on the recent feast of St. Therese, but decided to continue saving her for either a birthday or Christmas gift this upcoming December. In the meantime, I've been meaning to share some photos with you all, along with a coupon code from Dolls from Heaven, one of my current sponsors here at Shower of Roses.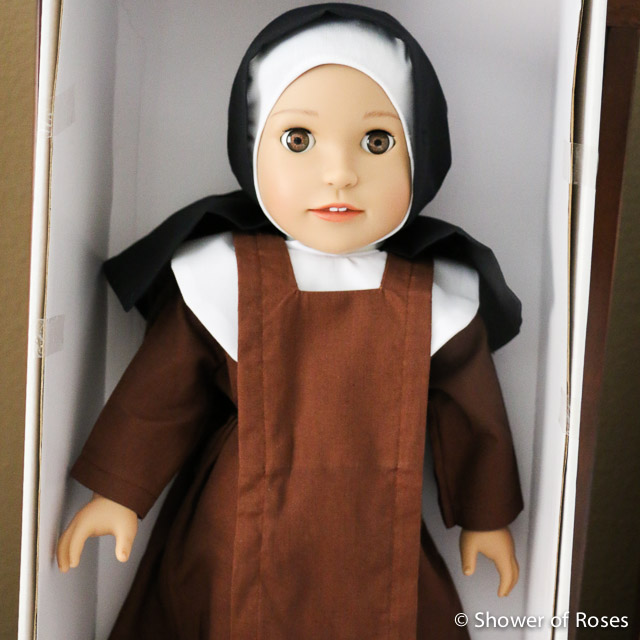 Our girls already have quite the collection of American Girl dolls and I have refused to purchase any more… They also have beautiful Little Habits and Saint Costumes for their dolls as well. Nevertheless, this lovely St. Therese doll (made and sold by a Catholic company!) will be such a fun and inspiring addition to their collection!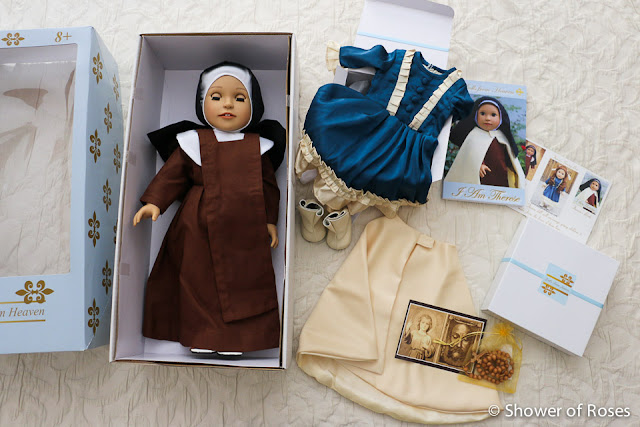 Since I'll be giving her as a gift later this year, I didn't take her completely out of the box, but she seems very similar to the girls' other dolls in both size and quality. She even comes with a book!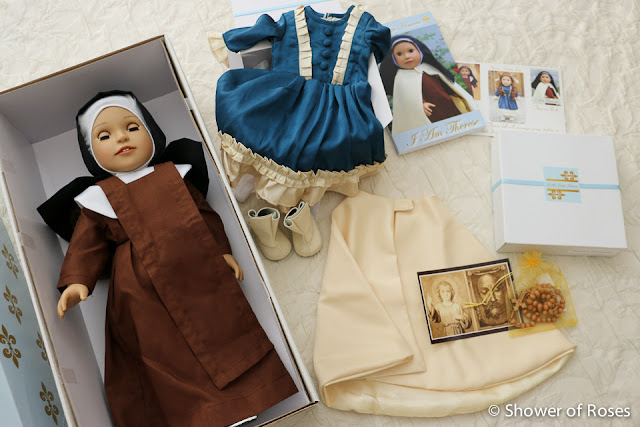 In addition to the Therese Doll and Book, Therese's Sunday Best and Therese's Accessories are also available. You can purchase everything together with a $5 discount here.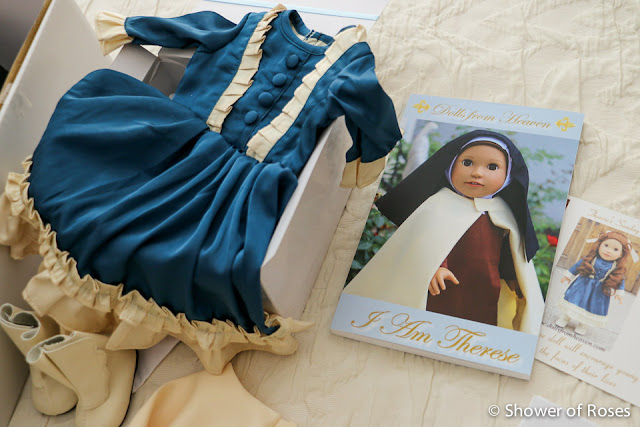 Therese's "Sunday Best" outfit is gorgeous! It comes with a Blue long- sleeved dress with cream ruffles, white stockings, cream boots, and a cream hair-bow.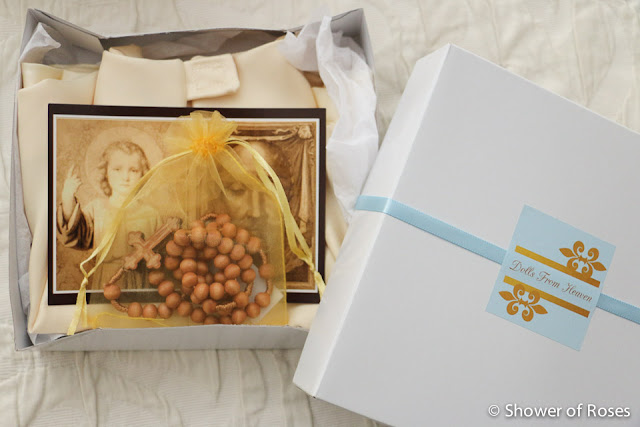 The smell of roses as I opened Therese's Accessories, coming from the brown rosary, was a wonderful surprise! The accessories also come with a Carmelite mantle (cape) and a picture of Therese's Holy Face of Jesus and the Infant Jesus.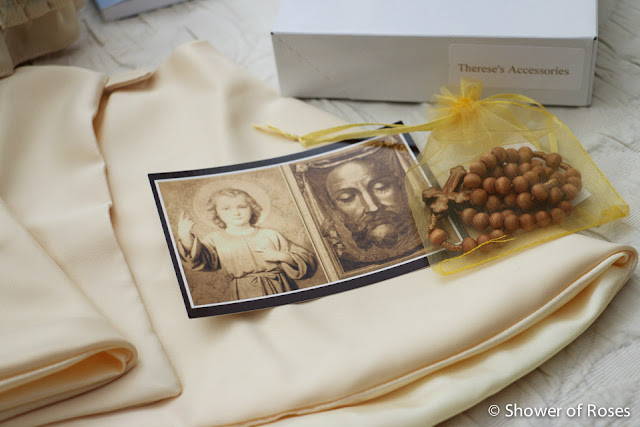 In addition to their St. Therese doll, Dolls from Heaven has recently released St. Joan of Arc too. She showed up on my porch a couple days ago and now I can check two gifts off of my Christmas shopping list for this year! sssshhhhhhh…. 😉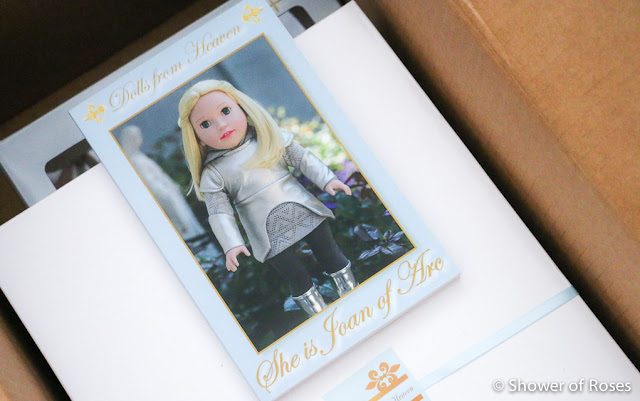 with coupon code: SHOWEROFROSES
(valid through October 31, 2016)