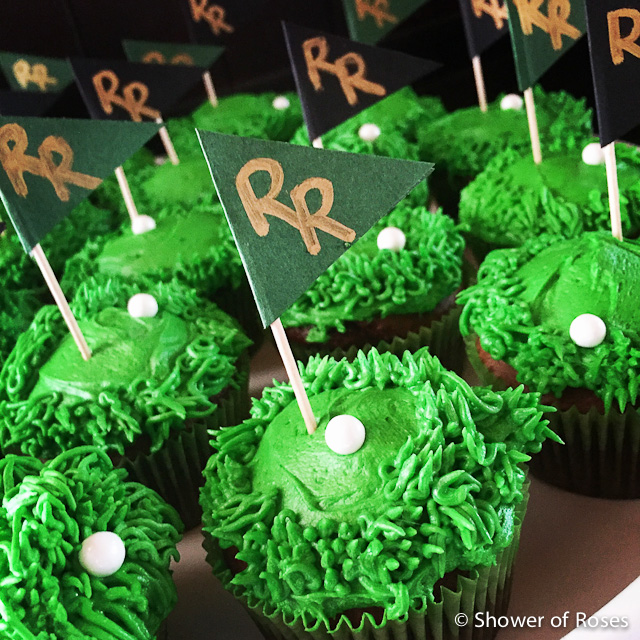 Sorry, I couldn't resist! 😉
Tonight we are headed to our high schoolers End-of-Season Golf Banquet & Award Ceremony. It's going to be a family potluck at the local miniature golf course. The boys are really looking forward to a fun evening with their team!
Originally I thought I would bake another Golf Cake and make either some CLUB Sandwiches, BOGEY Hoagies, or Bar-B-Que BIRDIE to bring, but it's Friday (meatless) and I had to go in to work today so decided to keep it simple and just bring cheese pizza SLICE(s) and these golf themed cupcakes. I already had everything I needed in the cupboard for the cupcakes and on the way we'll pick up a couple pizzas.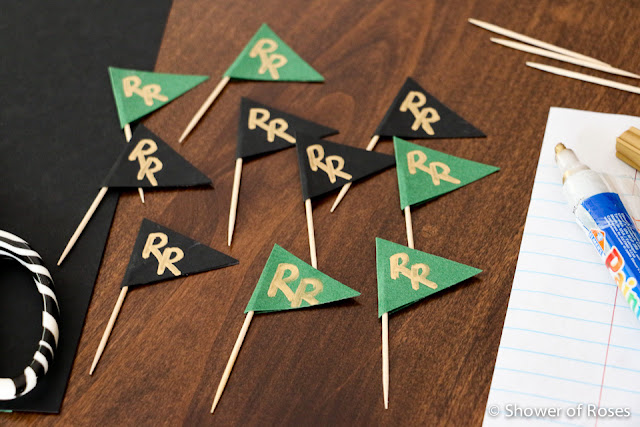 Supplies:
1 batch of Cupcakes, cooled (I made chocolate cupcakes this time)
1 batch of Whipped Buttercream Frosting mixed with Leaf Green Icing Gel for desired shade of green (see recipe below – or use store bought frosting)
Toothpicks with Flag created out of colored card stock and paint pen (I used green and black card stock with a metallic gold paint pen to incorporate the team colors)
Celebration Pearls, Shimmer White (I have a jar of Shimmer Blue, Silver and White from the craft store and just picked out some of the Shimmer White candies)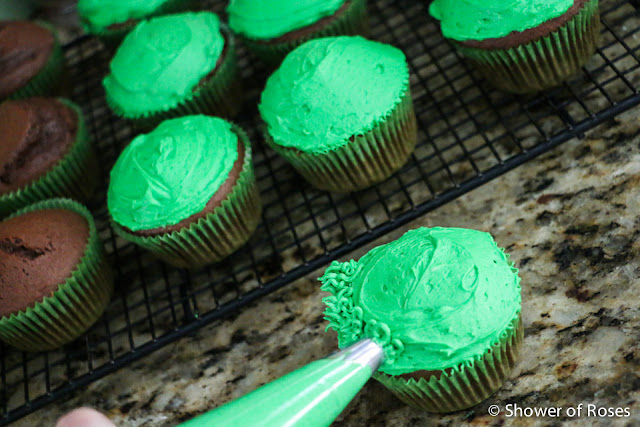 Whipped Buttercream Frosting
Ingredients:
1/2 cup unsalted butter, softened
1 1/2 teaspoons vanilla extract
2 cups confectioners' sugar, sifted
2 tablespoons milk
Directions:
Cream room temperature butter with a hand mixer, or the paddle attachment of a stand mixer, until smooth and fluffy. Gradually beat in confectioners' sugar until fully incorporated. Beat in vanilla extract. Pour in milk and beat for an additional 3-4 minutes. Add Icing Gel and beat until incorporated.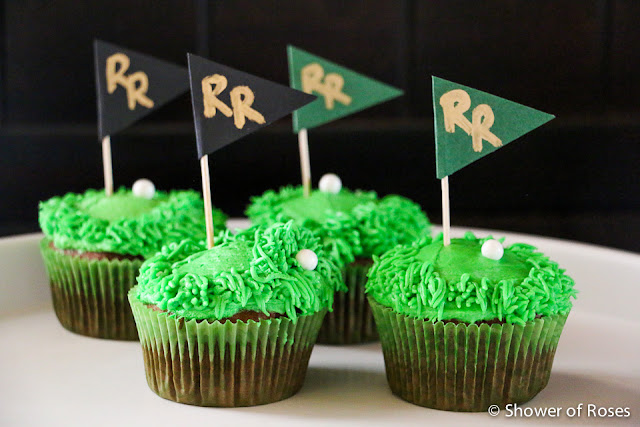 Fill the decorating bag with about 1 cup of frosting. Frost the cupcakes with the remaining frosting. Using the decorating bag with the grass tip, add "grass" to the cupcakes to create the rough, leaving an opening for the green.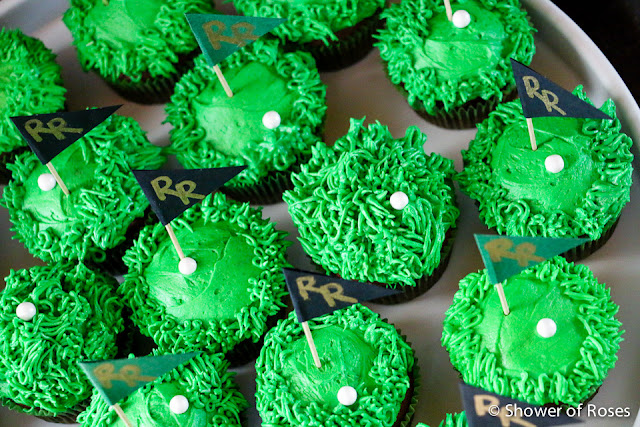 We had fun placing the "golf balls" on each cupcake – some near the hole, some in the rough, and we even left flags off a couple cupcakes making them completely "in the rough!" I think the kids will enjoy them.