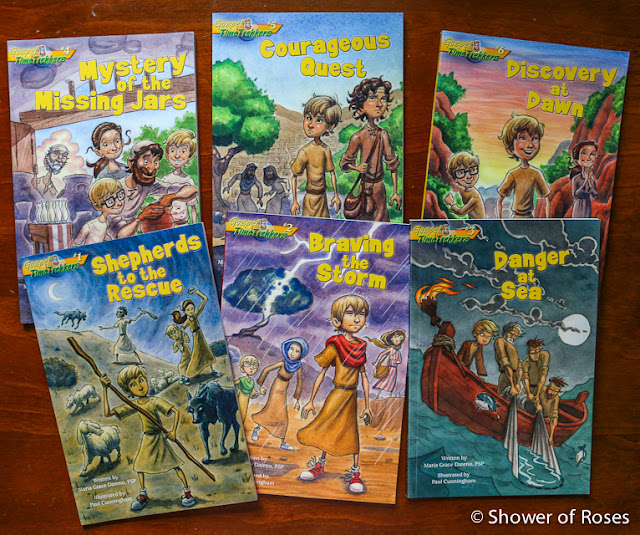 I'm working on the list of books that will be in this year's
Easter Baskets
and will try and post it here on the blog sometime soon.
(You can find our 2013, 2014, and 2015 Baskets of Books for Easter in the archives.)
In the meantime, here is a little sneak peek at some of the books that will be in one of the baskets!
Catholic Child
recently sent me the complete
Gospel Time Trekkers
series for review and I'm planning on giving at least a couple of them to our 8 year old next month for Easter.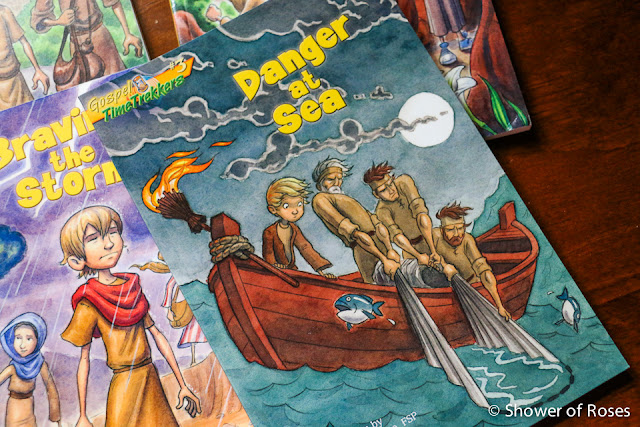 "Three ordinary kids, six extraordinary adventures, one incredible quest! The Gospel Time Trekkers series follows the adventures of three siblings as they travel back to Gospel times to find Jesus and learn to discover him in their everyday lives. This wonderful historical fiction series shares Christian faith and values in a creative way for today's kids while remaining true to Bible culture and scholarship."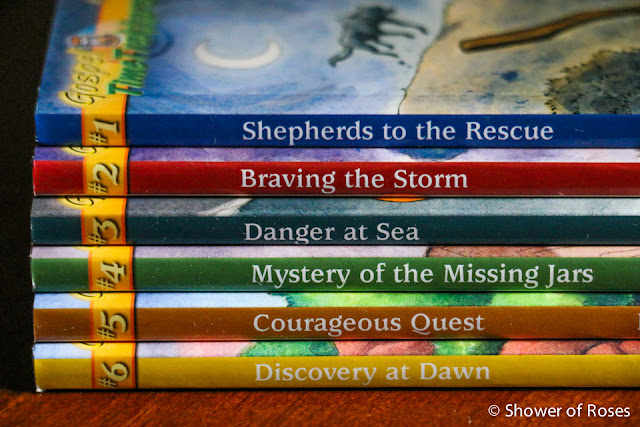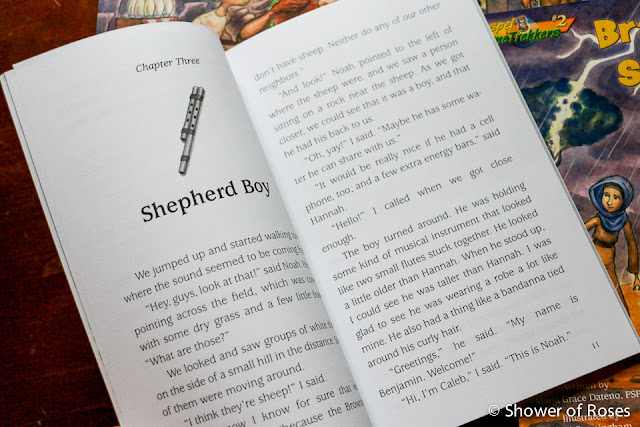 Written by Sister Maria Grace, this series
(similar to the Magic Tree House Books but Catholic!)
is suggested for ages 6-9. Our 8 year old is already reading more advanced chapter books, but I think he is going to love this simply written but fun series. They will also make a great read-aloud, since he loves reading to his younger siblings and
anyone else who will listen
! 😉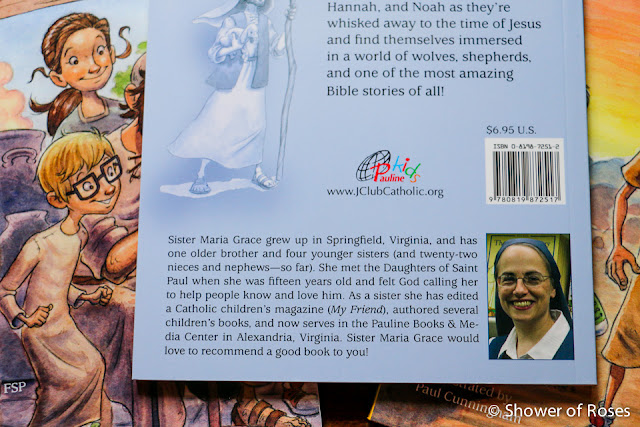 P.S. While your over at Facebook be sure to
like their page
and enter their weekly giveaways each Wednesday to celebrate 20 years in business. I actually
won the giveaway
this past week! 🙂
Looking for additional Easter Gift Ideas?