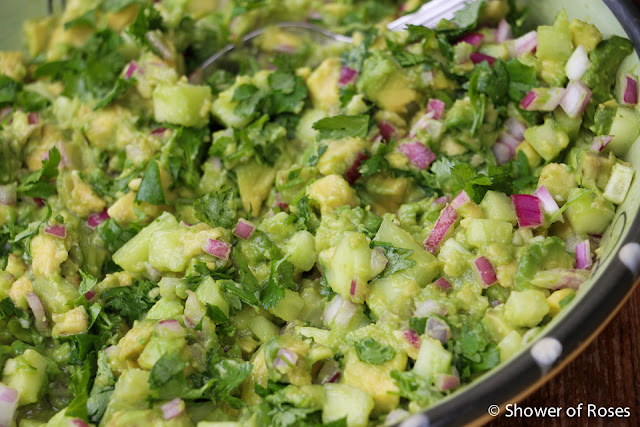 I never did get around to sharing my guacamole recipe last year, after posting the Seven Snacks That Helped Me Survive the AIP Diet. I have had a few more requests for it lately so I dug the post out of my draft folder to finish up and share with you all! I don't have exact measurements for you – it ends up a little different every time I make it depending on what I have on hand – but here's what I use:
3-4 avocados, peeled and diced
1 large cucumber (or 4 small cucumbers), diced
1/2 cup red onion, chopped
1 lime, juiced
2-3 cloves garlic, minced
olive oil (I just drizzle some over)
apple cider vinegar (same thing, just drizzle some over)
1/4-1/2 cup cilantro, chopped
1 tsp sea salt
Mix avocado, cucumber, onion and garlic in bowl. Stir in lime juice. Drizzle olive oil and apple cider vinegar over, sprinkle sea salt and stir together. Taste to make sure it has enough salt. Garnish with cilantro. Use as a dip or a condiment. Enjoy!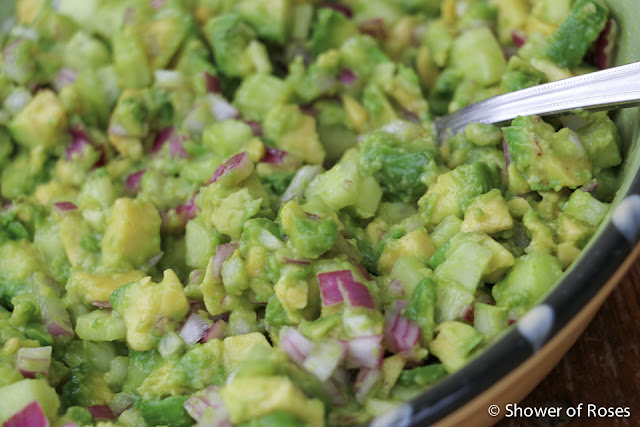 I enjoy this guacamole with plantain chips, with baby carrots, on my lettuce wrapped hamburgers, on my salads, on my fish taco lettuce wraps, or even by the spoonful! 😉 Mmmmmmm!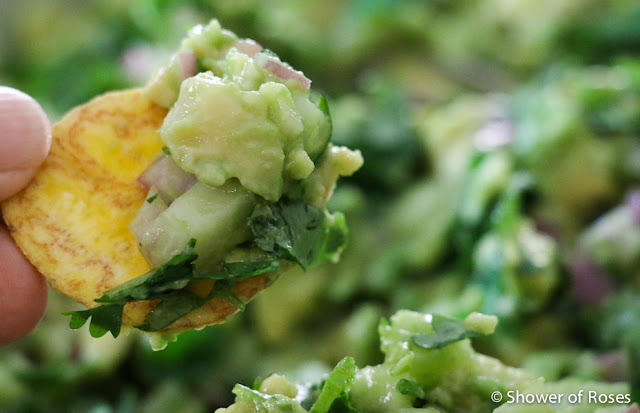 From the Archives:
The Autoimmune Protocol :: My Journey Towards Better Health & Weight Loss with the AIP Diet