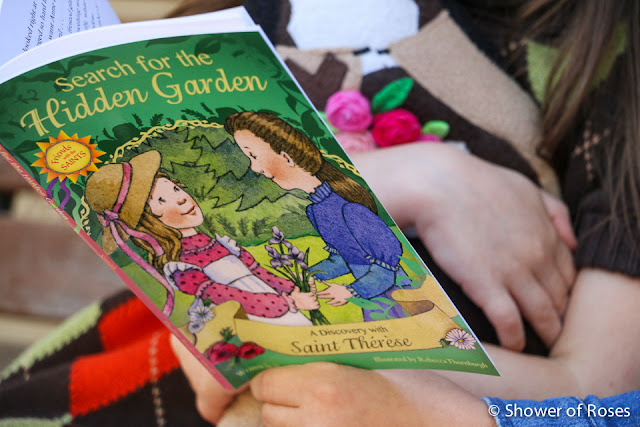 The month of October is right around the corner which means the feasts (both new and traditional!) of dear Saint Thérèse of Lisieux are coming up quickly! I'll be updating our our September book basket with books for October and have a brand new chapter book to add this year.
Like the first book in the Friends with the Saints series, The Wolf and the Shield: An Adventure with St. Patrick which my children loved reading earlier this year, the second book in the series will be another welcome addition to our collection!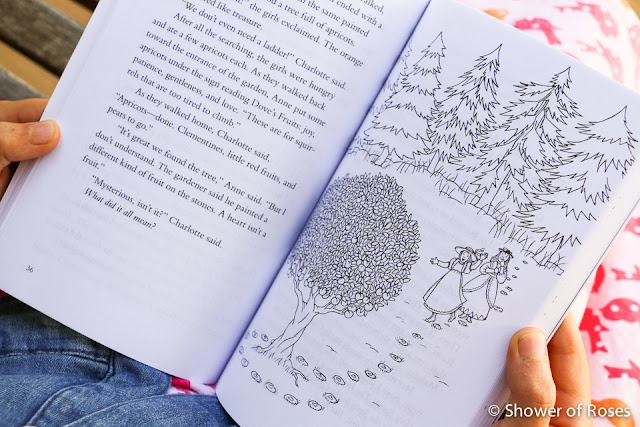 Search for the Hidden Garden: A Discovery with Saint Thérèse by Sherry Weaver Smith transports the reader to historical 19th century France with a fictional story of young Saint Thérèse of Lisieux and her inquisitive companions. The story depicts the girlish adventures of a close delightful Christian friendship between fictional characters and young Therese Martin.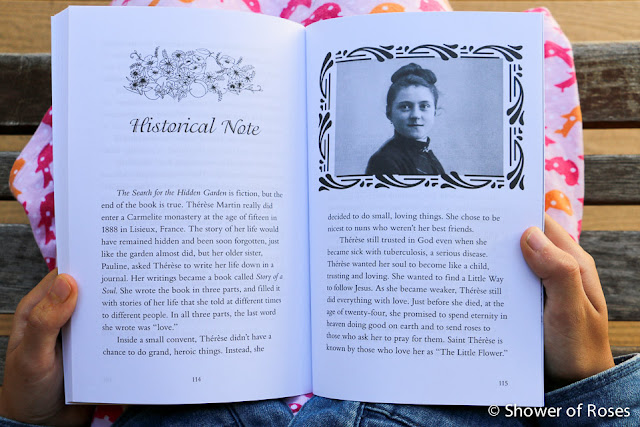 In addition to a "Historical Note" about St. Therese, a post-story section of "Discussion Questions" gives young readers the opportunity to thoughtfully apply their reading experience. This story is sure to captivate the minds of young girls and give them a lasting impression of The Little Flower.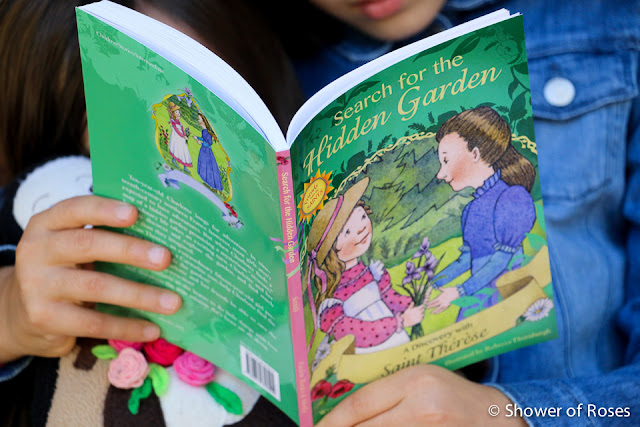 Pauline Books & Media provided me with a free copy of Search for the Hidden Garden in exchange for an honest review. They also sent me a second copy to give away to one of my visitors here at Shower of Roses!
Please enter the giveaway using the Rafflecopter box below:
St. Therese, help me to always believe
as you did in God's great love for me,
so that I might imitate your "Little Way" each day.