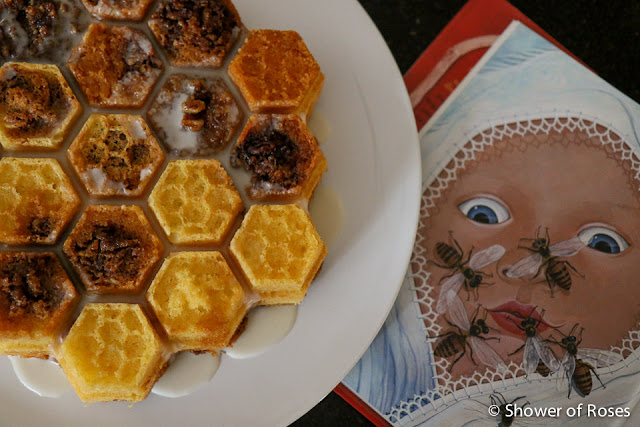 Today my little ones helped bake a Honey Bun Coffee Cake in our
Honeycomb Pull Apart Cake Pan
for after dinner in honor of the St. Ambrose, the honey-tongued doctor.
Legend says that when St. Ambrose was a baby, a swarm of bees flew in the window and clustered around his mouth, indicating that he would grow up to become a famous writer and speaker, one whose words would be as sweet as honey.
He is the patron saint of beekeepers, bees, and candlemakers.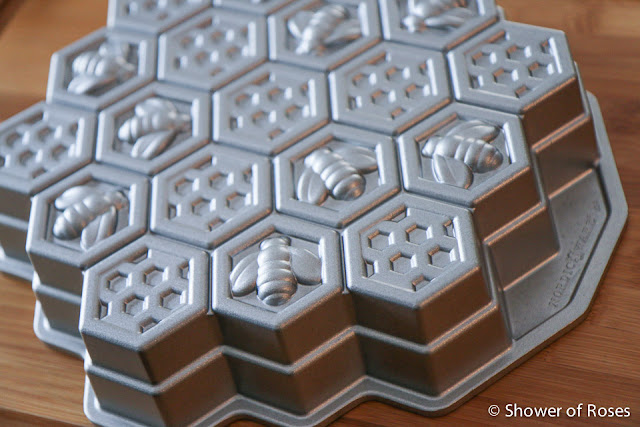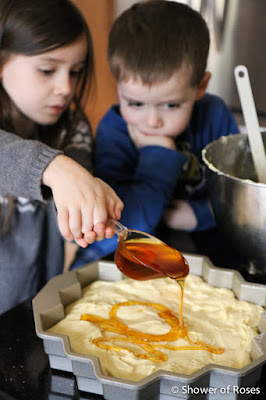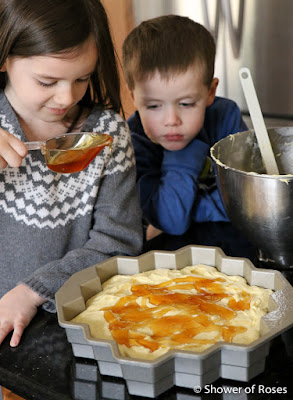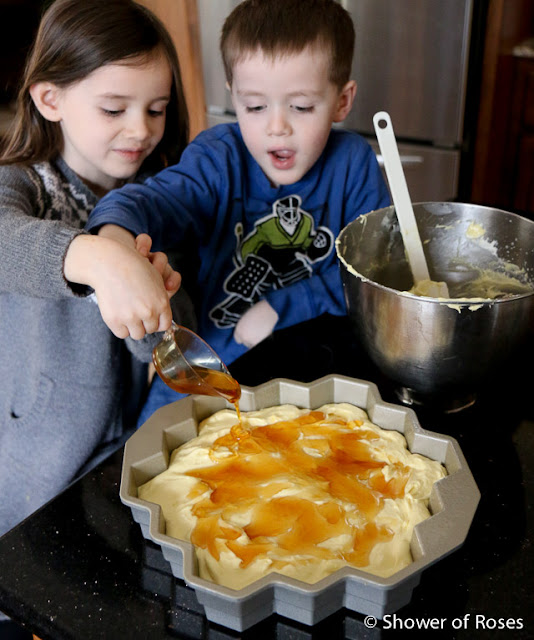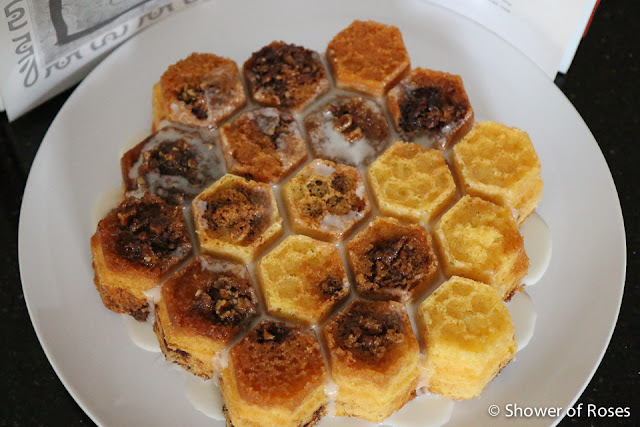 I just shared the recipe over at Catholic Cuisine.
While it baked we read the story of St. Ambrose and the Bees in
Brother Wolf, Sister Sparrow: Stories about Saints and Animals
from our
December Book Basket
.
Penitential Prayer of St. Ambrose
O Lord, who hast mercy upon all,
take away from me my sins,
and mercifully kindle in me
the fire of thy Holy Spirit.
Take away from me the heart of stone,
and give me a heart of flesh,
a heart to love and adore Thee,
a heart to delight in Thee,
to follow and enjoy Thee, for Christ's sake, Amen
– St. Ambrose of Milan (AD 339-397)
St. Ambrose, ora pro nobis!