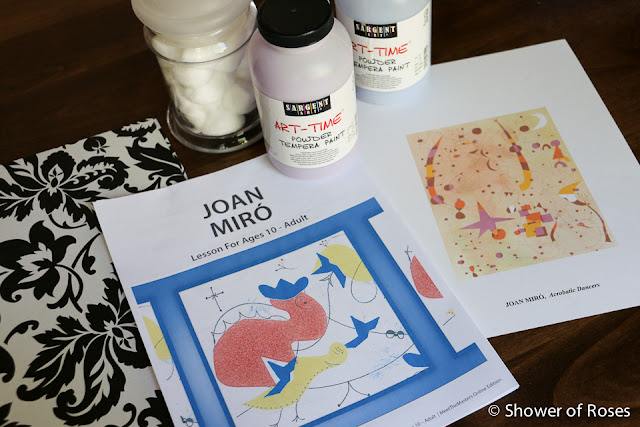 "I try to apply colors like words that shape poems,
like notes that shape music
."
~ Joan Miró
Joan Miró
is the third artist featured in
Track C.
We initially skipped over him and moved ahead to study
Rembrandt
, but ended up going back to complete this unit study last month as well.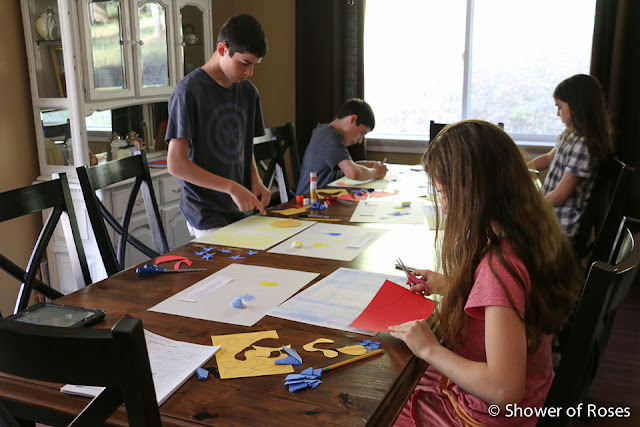 We used the lesson for ages 10-Adult, and only my oldest four completed this particular unit study, while the youngest three continued reading a book they had been enjoying.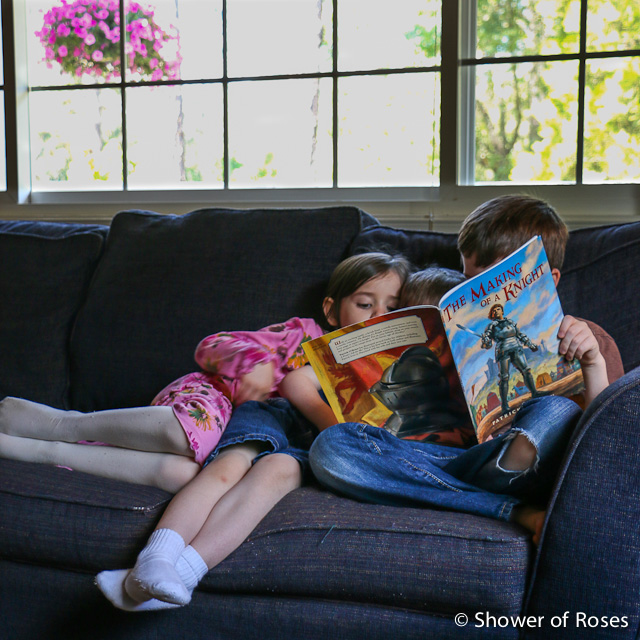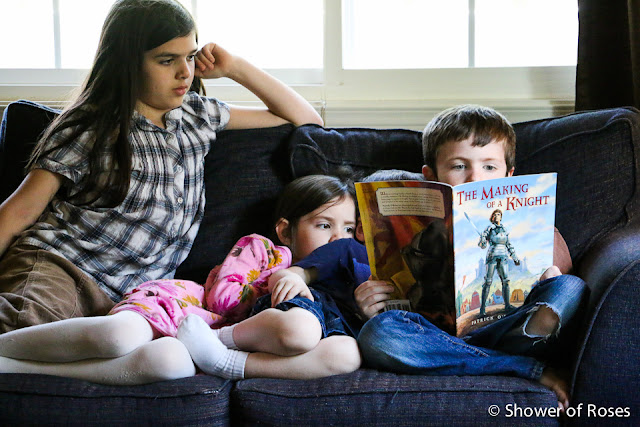 .: Master Artist Introduction :.
Joan Miró ("Juan" mee-ROE)
Spanish Painter (1893-1983)
Anything is possible in the dreamlike, imaginative world of Surrealist Miro! For this Spanish artist, feelings were more important than realism. His imagination gave him a magician's touch of changing the nature, size, and meaning of whatever he came across in real life.
Art Activity Emphasis: Abstract, Surrealistic Shapes
Media:
Paper Cutouts and Markers
Vocabulary: Surrealism, Mood, Abstract, Shape, Overlap, Squiggle, Line, Foreground, Background, Contours, Still Life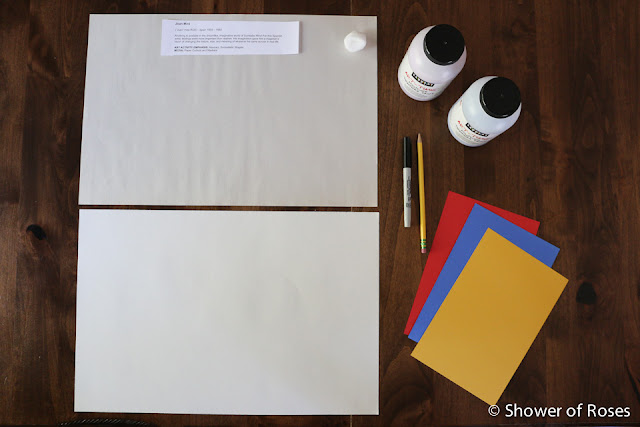 One 12″x18″ sheet of newsprint (placemat)
Three 6″ x 9″ pieces of construction paper in the following colors: 1 red, 1 blue, 1 yellow
One 12″ x 18″ sheet of white
construction paper
Paper towel
Black Markers
(extra-fine pointed tip)
Red
or
Blue
(we used Blue or Yellow)
powdered tempera paint and Cotton balls (
Sprinkle 3 small shakes on each sheet of newsprint at the appropriate time during the lesson.)
Pencil
Scissors
Glue
.: Practice Technique –
Abstract Shapes,
Overlapping Shapes and Lines, and Abstract Drawing :.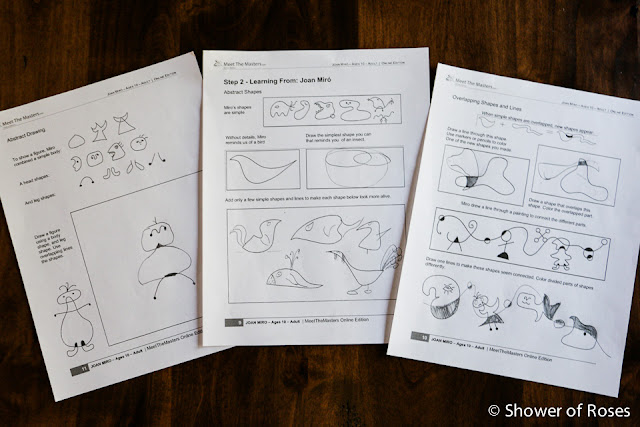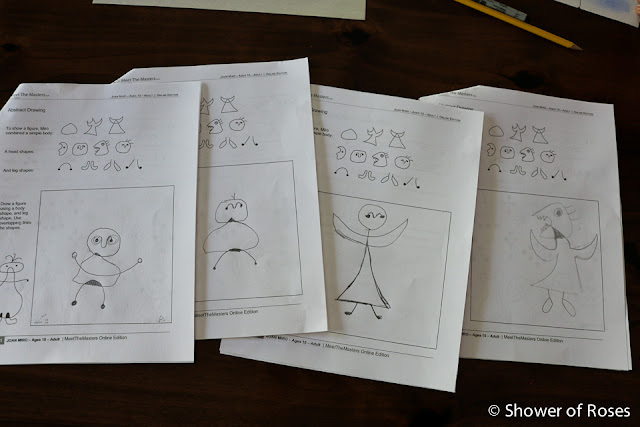 .: Art Project – Surrealistic Artwork :.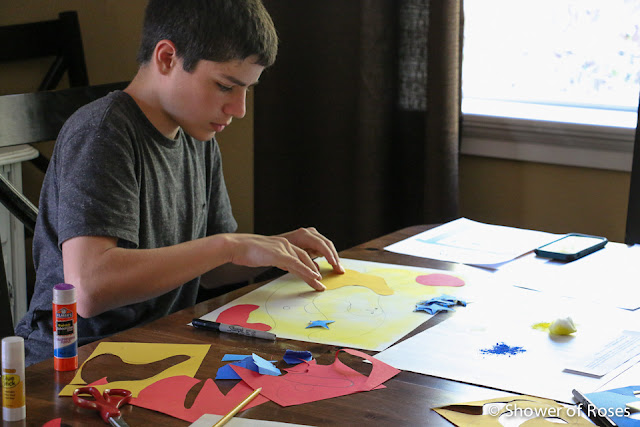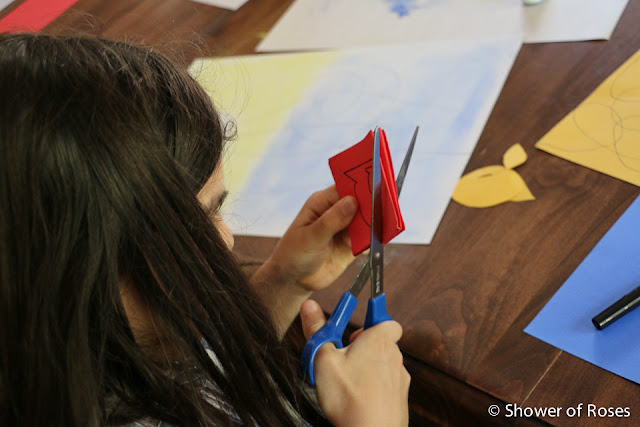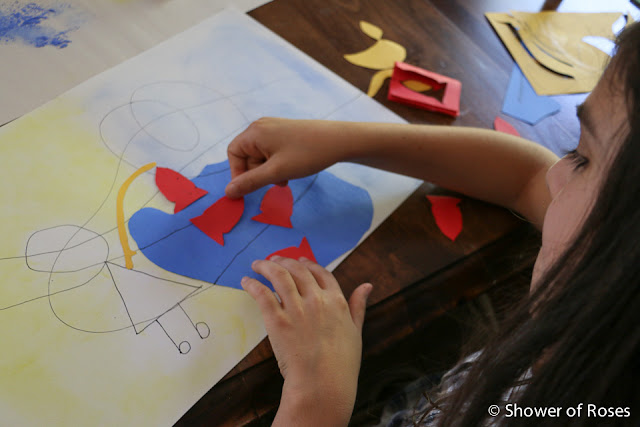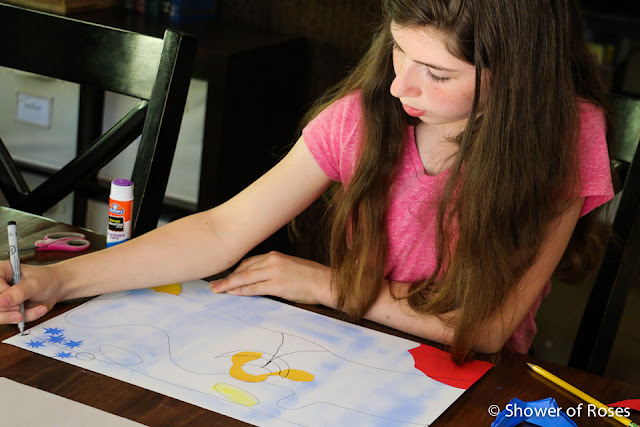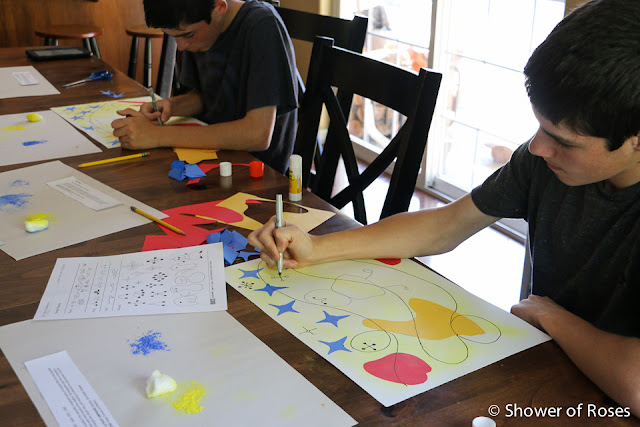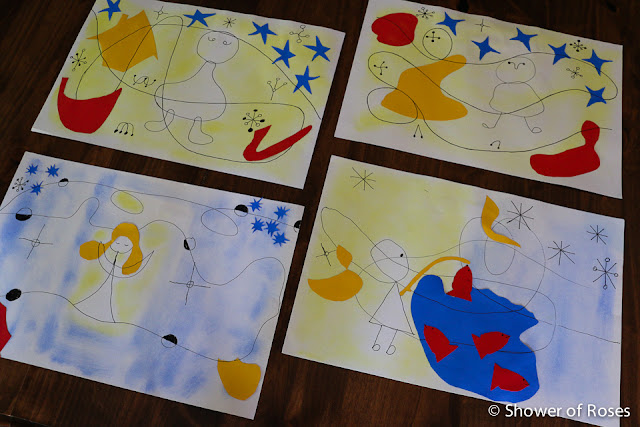 "Would you like to use your imagination even more and think up a title for your artwork?"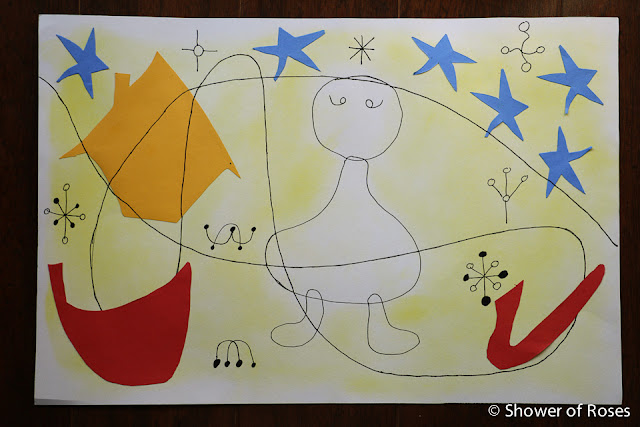 Charlie Brown Garage Sale by Captain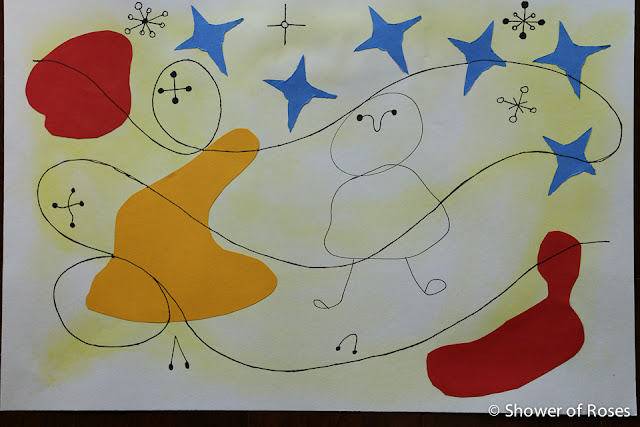 Stargazer – "A Mixture of Confusion and Madness" – by Ranger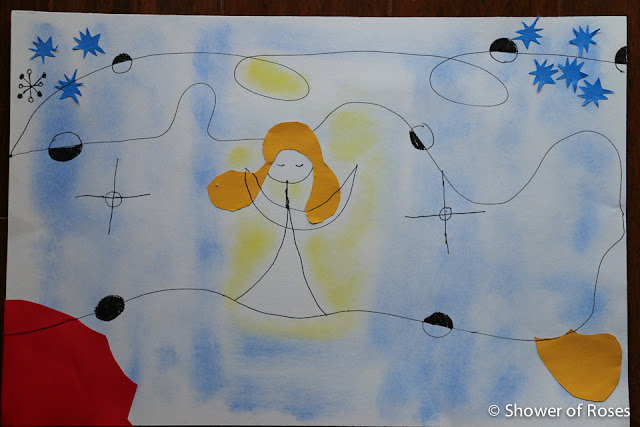 In the Clouds by Twinkle Toes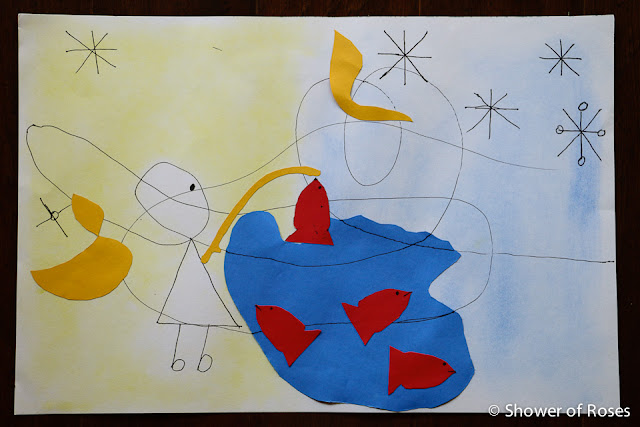 Catch of the Day – "Peaceful and Exciting" – by Chiquita