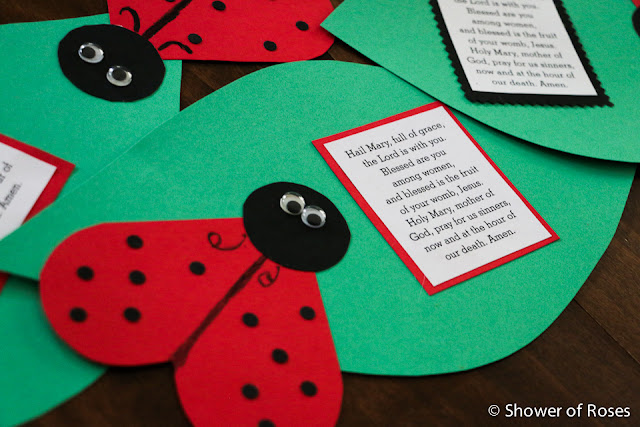 While many from around the country participated in the March for Life, I spent the afternoon at home teaching my children about the culture of life and praying for the unborn.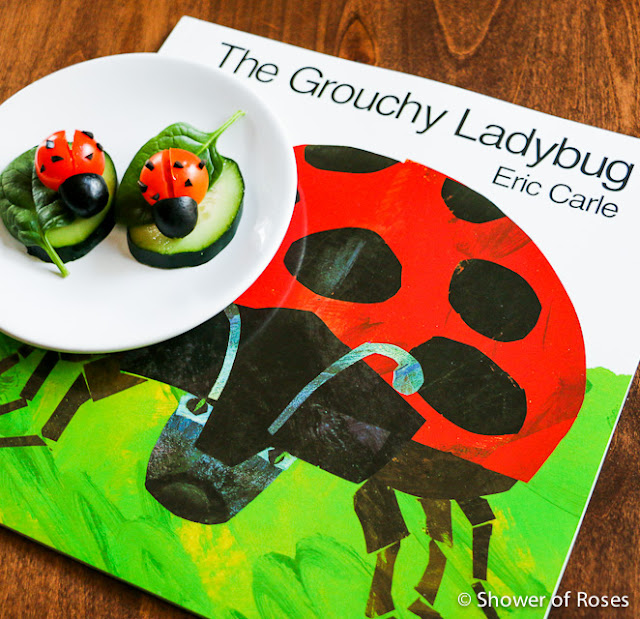 The
Culture of Life Studies Program
recently shared an awesome and
FREE "Ladybug Warriors" mini-lesson
for elementary students. This unit study can be easily completed in an afternoon and teaches children about ladybugs, how the ladybug is named after our Blessed Mother, and how we can be warriors for Our Lady and pray for the protection of all preborn babies!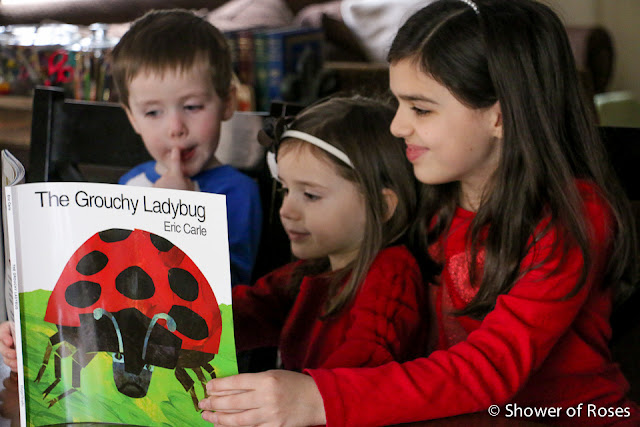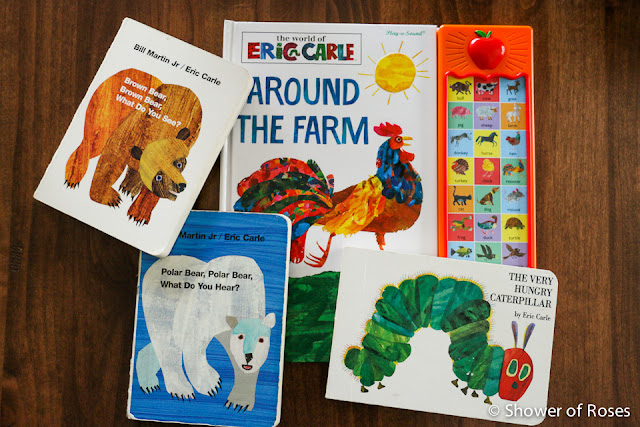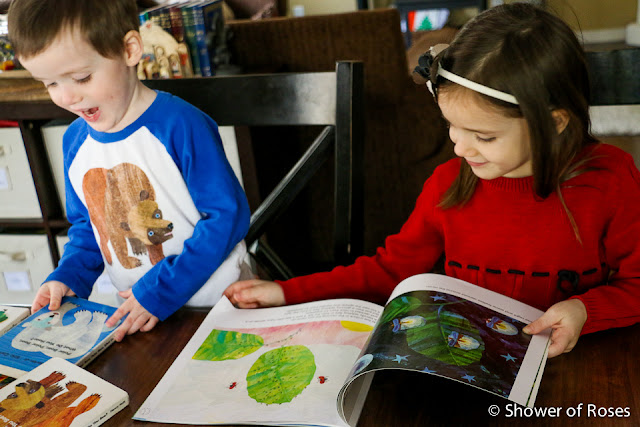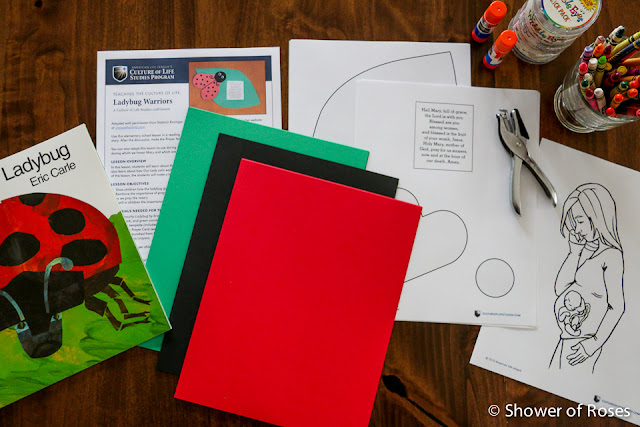 After reading the story and discussing the book and the meaning of the name ladybug, we moved on to the suggested craft: Ladybug Prayer for Preborn Babies Prayer Cards.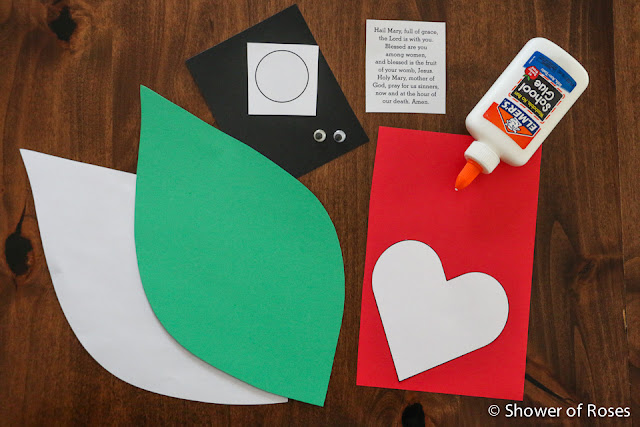 Craft Supplies:
Red, Black, and Green Construction Paper (we used card stock)
Ladybug Template & Hail Mary Prayer Card (download here)
Hole Punch (for punching black spots out of paper/card stock to use as spots)
Black Crayon
Glue
Googly Eyes (2 per child)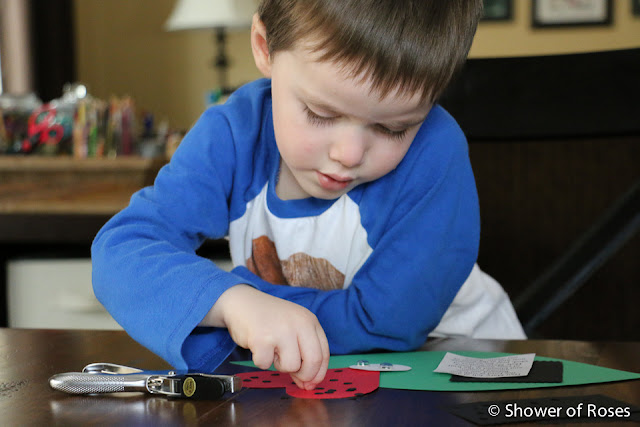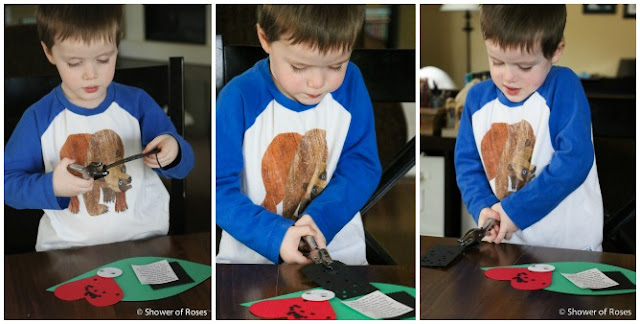 This beautiful lesson also includes explanations for each of the Joyful Mysteries to share with the children while praying for the unborn. We also discussed spiritual adoption as suggested: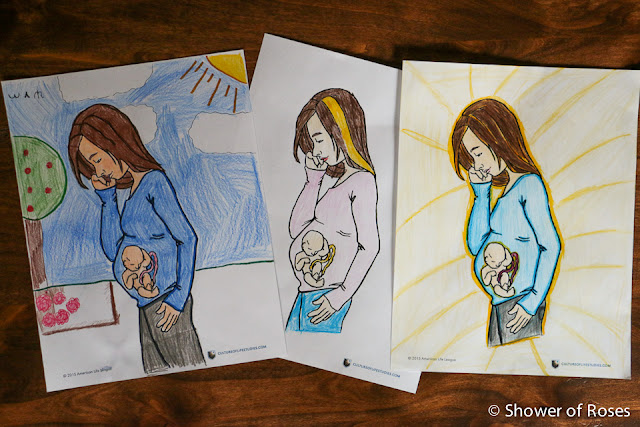 They all said they colored me as the "pregnant mom" (pregnant with them) and, apparently, they all interpret my hair color and highlights differently. lol I'm not quite sure what to think of that huge blond streak in the middle picture! I actually haven't had my hair cut or highlighted since last June…. It's time to make an appointment!
The lesson packet included a few snack suggestions including Red Punch or Strawberry Lemonade, Strawberry Slices with Chocolate Chips inserted into them to look like spots, and Ladybug Cupcakes.
Most of our kids are fighting colds at the moment so I opted for healthy snacks today, starting with some "Ladybug Appetizers" we made using cucumber slices, baby spinach leaves, cherry tomatoes, and black olives. We probably should have cut the tomatoes and olives in half to make them a little more stable, but they were quickly eaten so it didn't really matter. We loved how they turned out!
We ended the lesson with some words from our Archbishop and a prayer for life. ♥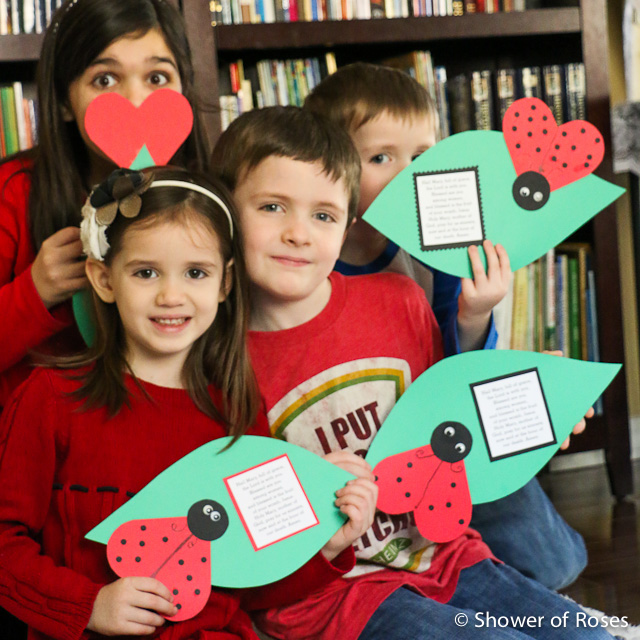 "Defend the unborn against abortion even if they persecute you, calumniate you, set traps for you, take you to court, or kill you." ~ Pope Francis