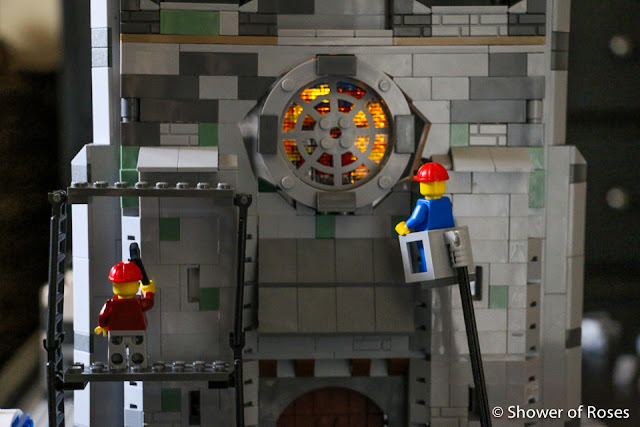 Last spring our pastor sent out a parish wide survey and feasibility study seeking out our thoughts and recommendations regarding the possibility of building a new church for our parish.
The conceptual drawings of our possible new church inspired Ranger to start building a new cathedral of his own, expanding on the ideas from the boys' previous
Cathedral of the Immaculate Heart
, using random LEGO pieces from their ever growing collection, just in case our pastor wanted some additional ideas. 😉
While Ranger was building the cathedral, Captain was having fun with the rest of the construction site including scaffolding, construction workers, photographers, pizza delivery, and even a news crew interviewing the pastor!
Construction has continued to take place ever since these pictures were taken last April (2015), using additional bricks purchased last summer and even more LEGO found in Ranger's stocking on Christmas morning. However, just like our parish's plans, this project is also way over budget and is on hold for now pending additional funds LEGO. 😉