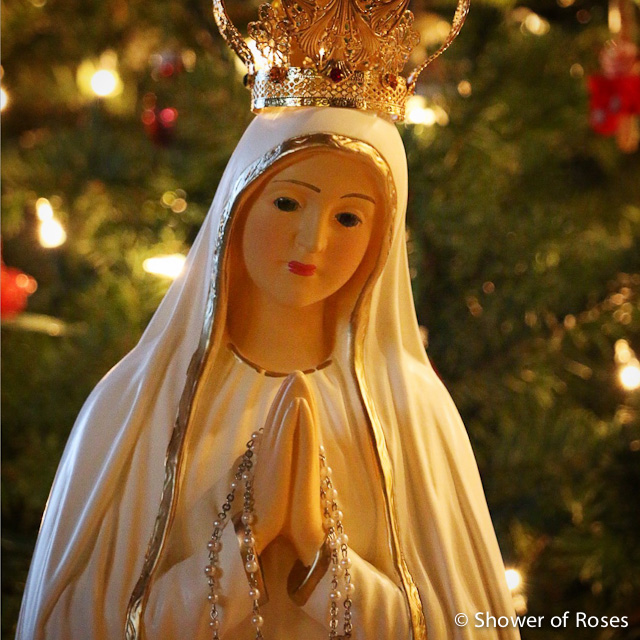 A blessed solemnity of Mary, the Holy Mother of God and happy New Year to you all! We have been enjoying our Christmas break and I have barely touched the computer the past couple weeks, but I wanted pop in real quick and share a couple pictures of my favorite Christmas gift…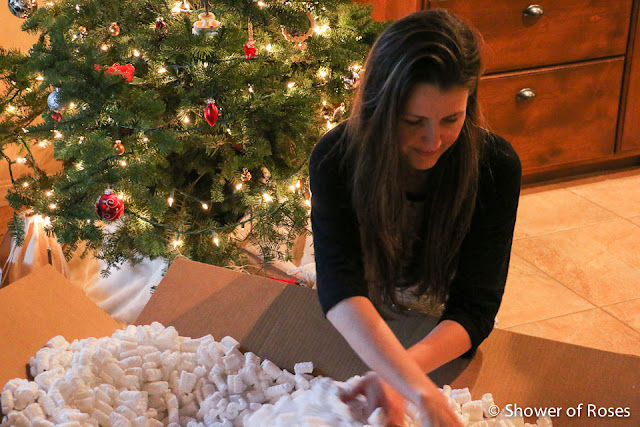 My parents weren't the only ones who were given a new statue this year! Along with a few other thoughtful gifts (pearl earrings, a couple books, a new game, and some "Enjoy Life" chocolate!) my husband gave me a lovely statue of Our Lady of Fatima, complete with crystal eyes and a metal, jeweled crown! This is just like the statue (plus a little extra lipstick, which made me laugh since most of mine had just been stolen) that my Grandparents gave to my parents on their first wedding anniversary when I was just a couple months old. I loved that statue while I was growing up and have always wanted one similar for our family! She looks so much bigger in our home than she does over at my parents, but I'm sure we will find the perfect place for her soon. Isn't she beautiful?!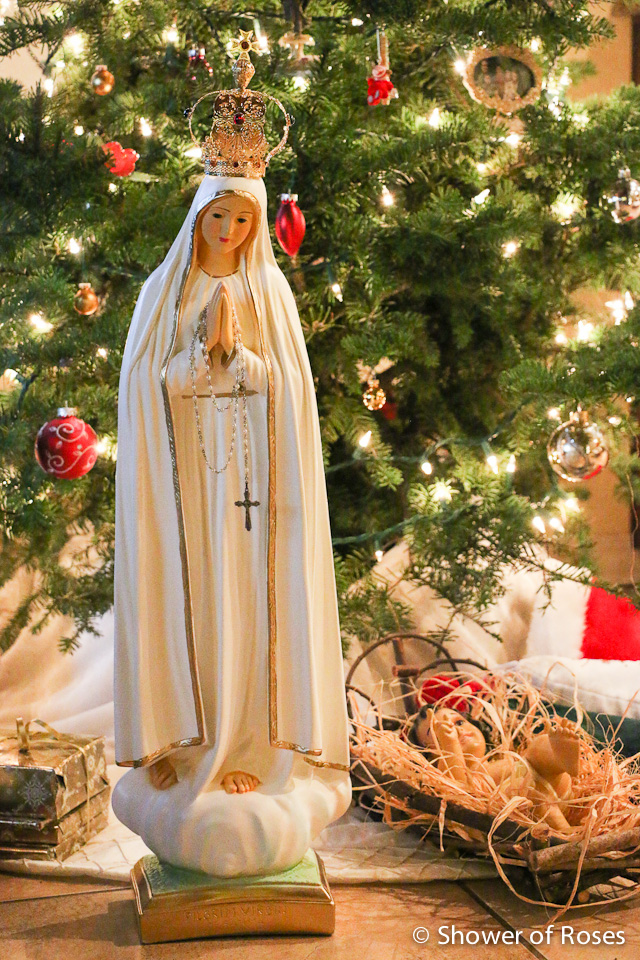 May the Mother of Jesus and our Mother always smile on your spirit, obtaining for it, from her most holy Son, every heavenly blessing.
~ St. Padre Pio of Pietrelcina