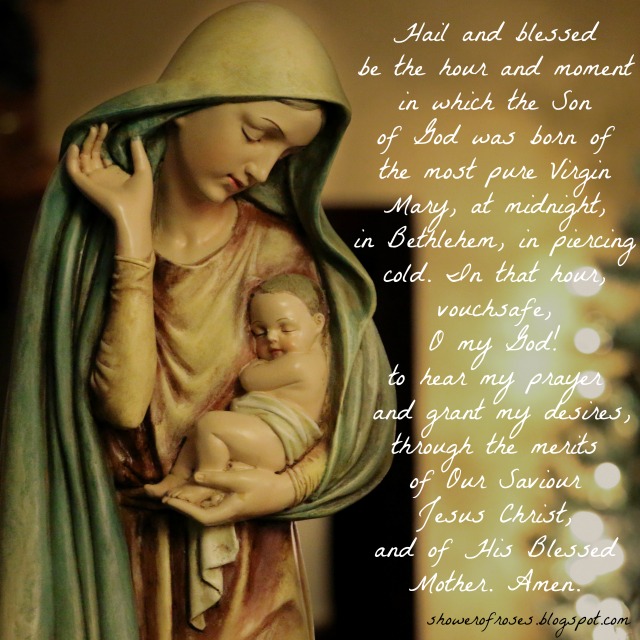 St. Andrew Christmas Novena
Hail and blessed be the hour and moment in which the Son of God was born of the most pure Virgin Mary, at midnight, in Bethlehem, in the piercing cold. In that hour vouchsafe, I beseech Thee, O my God, to hear my prayer and grant my desires through the merits of Our Savior Jesus Christ, and of His blessed Mother. Amen.
It is piously believed that whoever recites the St. Andrew Christmas novena prayer fifteen times each day from the feast of St. Andrew (November 30th) until Christmas Eve will obtain the favor requested. Our family has a very special intention this year… Here is a picture of our littlest one taken on Monday at 10 weeks 2 days. A little too soon to get all the measurements they were looking for, so I'll get another peek next week! So far everything looks perfect and baby is due June 24, 2017! ♥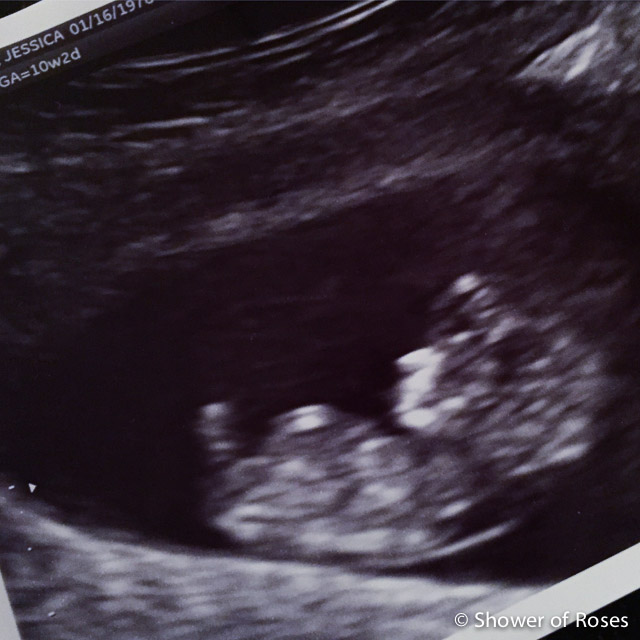 Thank you all so very much for all the love, encouragement and prayers!
P.S. There is still time to enter the Christmas Giveaway: