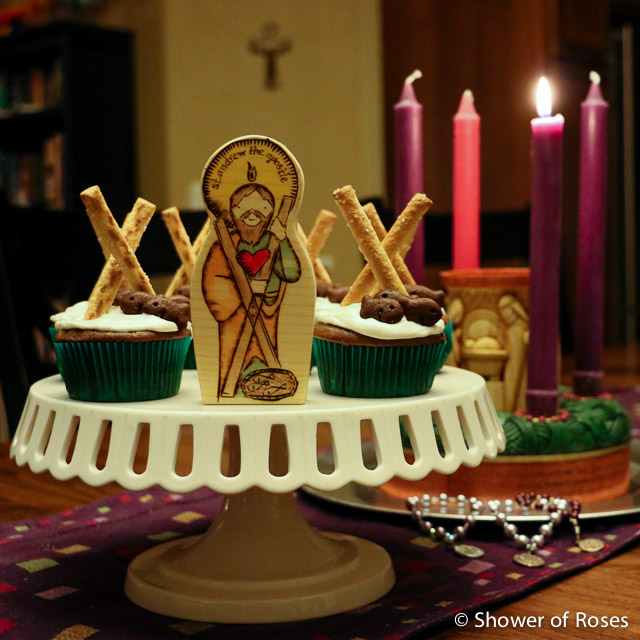 Today is the feast of St. Andrew! We had a very full day today, between co-op classes for all the big kids and an afternoon at the office for the three little ones and I, but we had another nameday to celebrate! On the way home this evening we stopped at our local market for eggs, a can of Marshmallow frosting, and some Fudge Brownie Goldfish Grahams so we could decorate some cupcakes for this special feast. (We already had a box of cake mix and some Trader Joe's Honey Wheat Pretzel Sticks in the pantry.) I simply stuck two pretzels into each cupcake at an angle to create an X shaped cross and added a few fish grahams to the base. So simple to decorate and I loved how they turned out!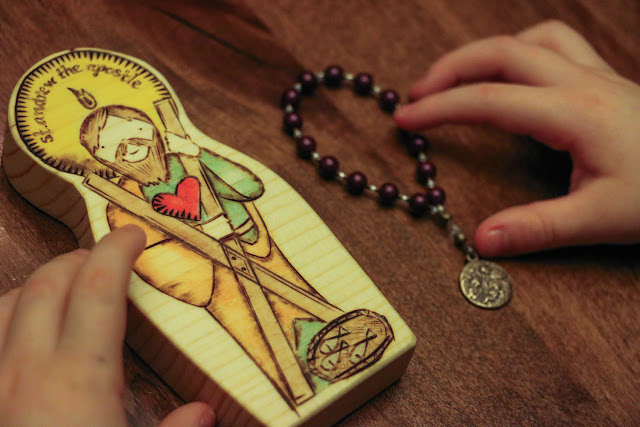 Our little guy loved his two nameday surprises: St. Andrew the Apostle from Naturally Catholic and his very own St. Andrew Chaplet from Mary Devotions.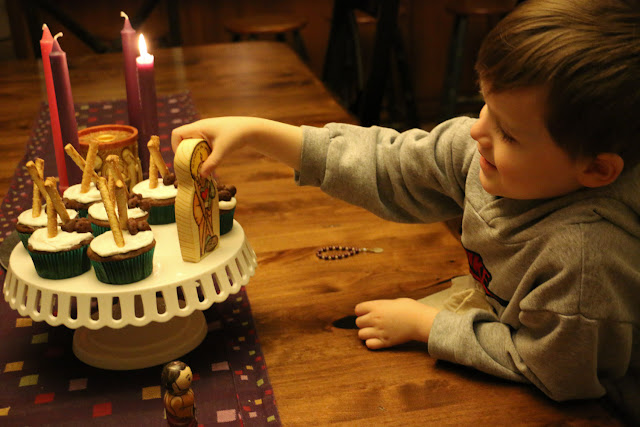 Dearest Patron, St. Andrew the Apostle, in baptism I received thy name and was put under thy special care. Oh, teach me to be like thee! Help me to avoid sin and to practice virtue. Be always at my side to guide me and protect me, and bring me safe to Heaven, that I may be ever happy with thee in the presence of God.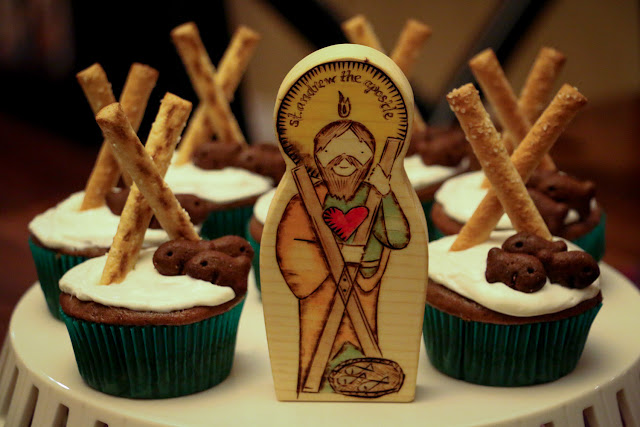 Saint Andrew the Apostle, Ora Pro Nobis!