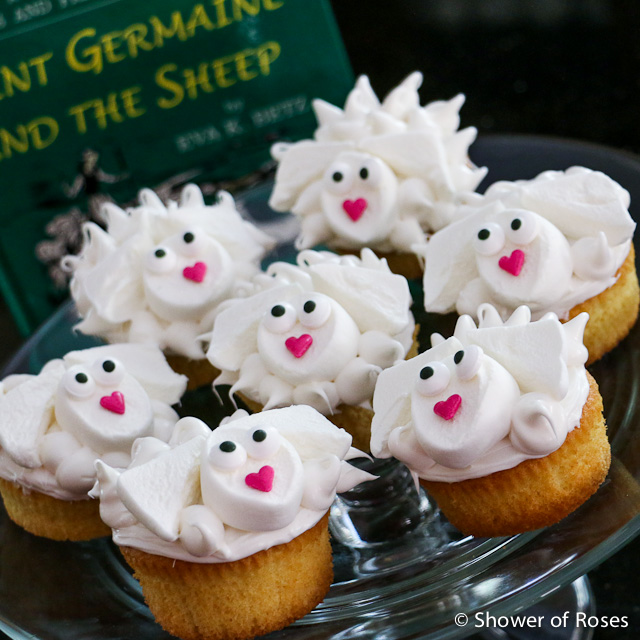 Today, June 15th, is the feast of St. Germaine Cousin, a French saint who was born in 1579.
"From her birth she seemed marked out for suffering; she came into the world with a deformed hand and the disease of scrofula, and, while yet an infant, lost her mother. Her father soon married again, but his second wife treated Germaine with much cruelty. Under pretence of saving the other children from the contagion of scrofula she persuaded the father to keep Germaine away from the homestead, and thus the child was employed almost from infancy as a shepherdess. When she returned at night, her bed was in the stable or on a litter of vine branches in a garret. In this hard school Germaine learned early to practise humility and patience. She was gifted with a marvellous sense of the presence of God and of spiritual things, so that her lonely life became to her a source of light and blessing. To poverty, bodily infirmity, the rigours of the seasons, the lack of affection from those in her own home, she added voluntary mortifications and austerities, making bread and water her daily food. Her love for Jesus in the Blessed Sacrament and for His Virgin Mother presaged the saint. She assisted daily at the Holy Sacrifice; when the bell rang, she fixed her sheep-hook or distaff in the ground, and left her flocks to the care of Providence while she heard Mass. Although the pasture was on the border of a forest infested with wolves, no harm ever came to her flocks." – Catholic Encyclopedia
We spent a little time after lunch this afternoon learning more about this inspiring saint whose body still remains
incorrupt
and can be seen in the Church of Pibrac, France.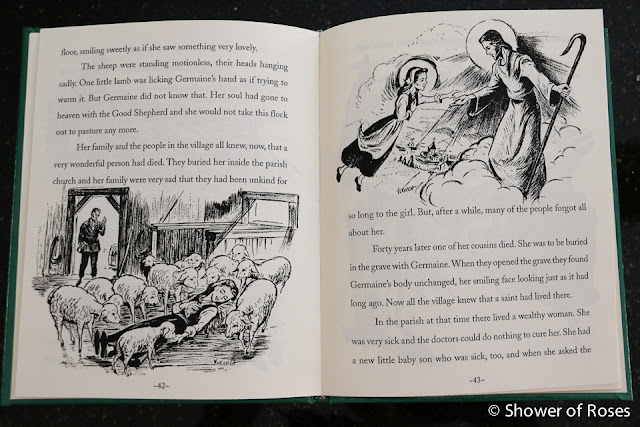 Last night I purchased, downloaded, and printed this beautiful Saint Germaine coloring page from Stella Marigold Art. You can find it over at Etsy here. The kids colored while I read aloud the story of Saint Germaine and the Sheep.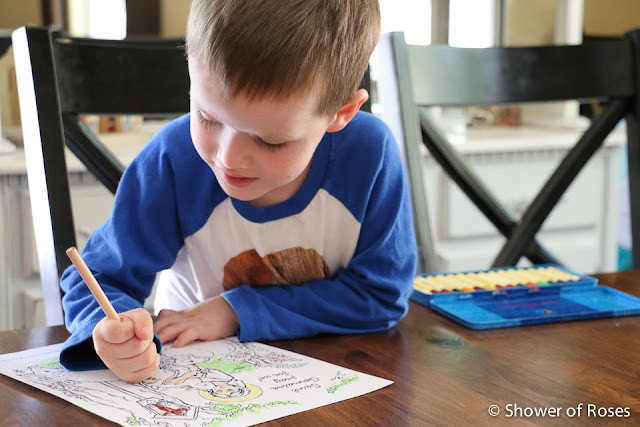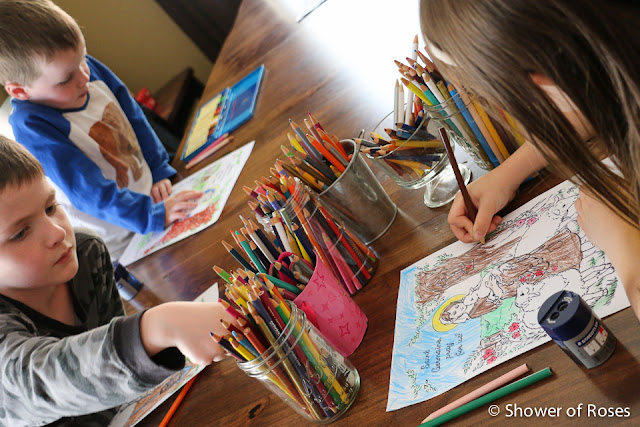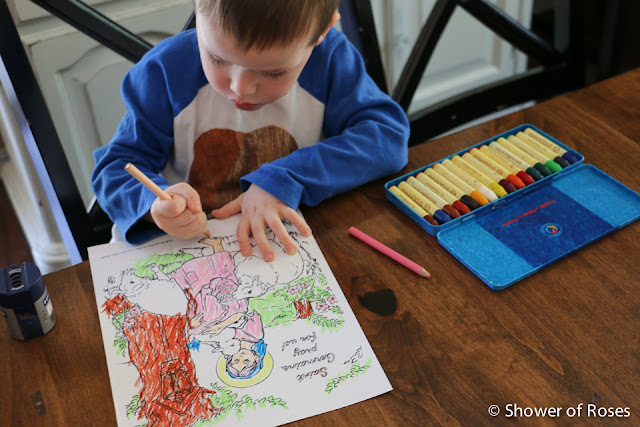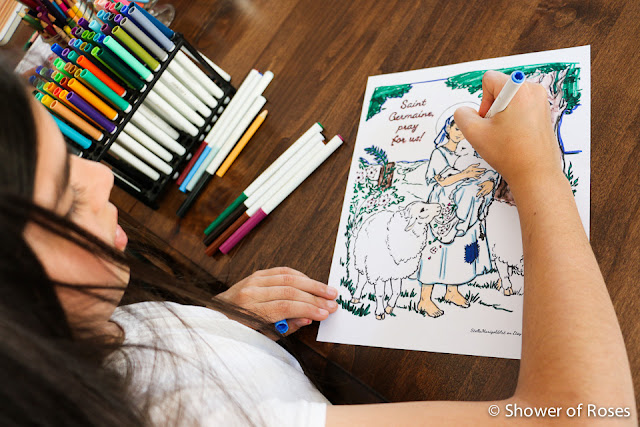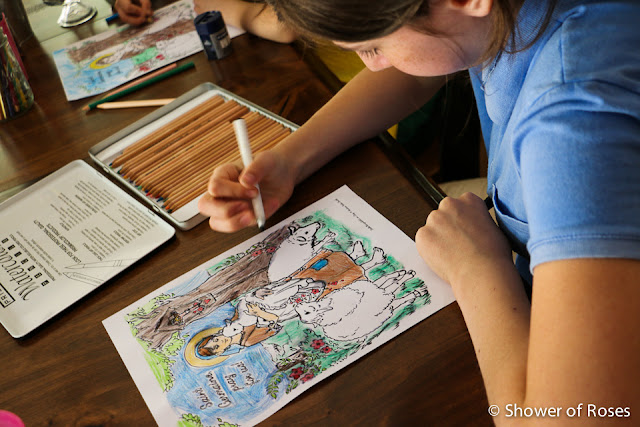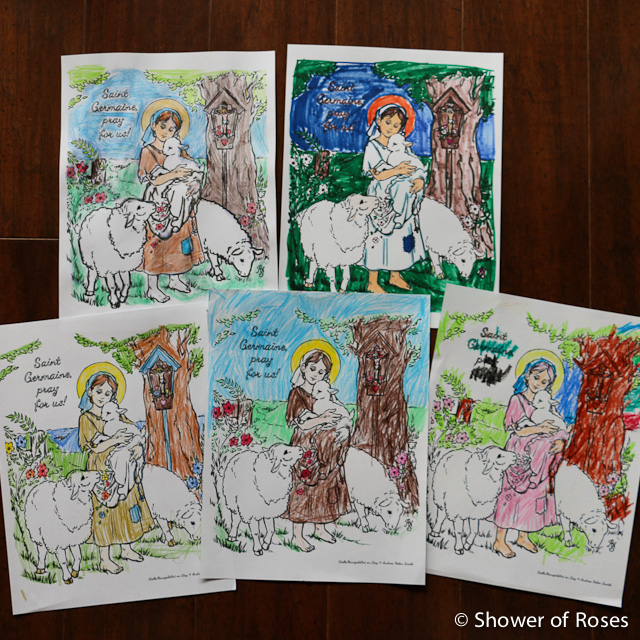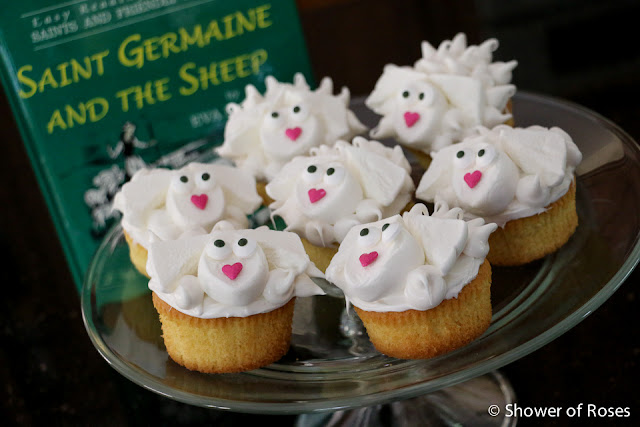 Using supplies I already had on hand, I came up with "Saint Germaine's Flock of Sheep Cupcakes" for an afternoon treat! I posted the details and directions over at Catholic Cuisine.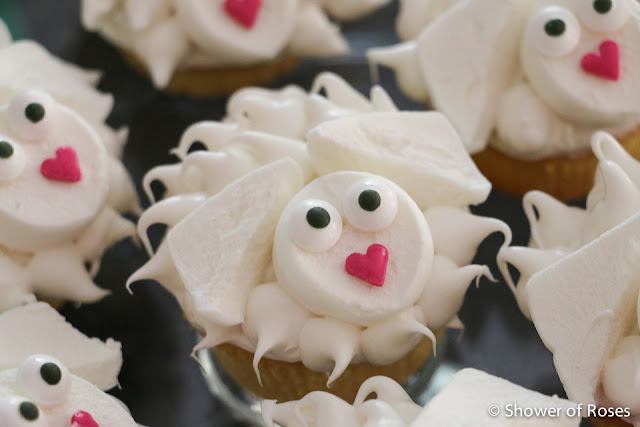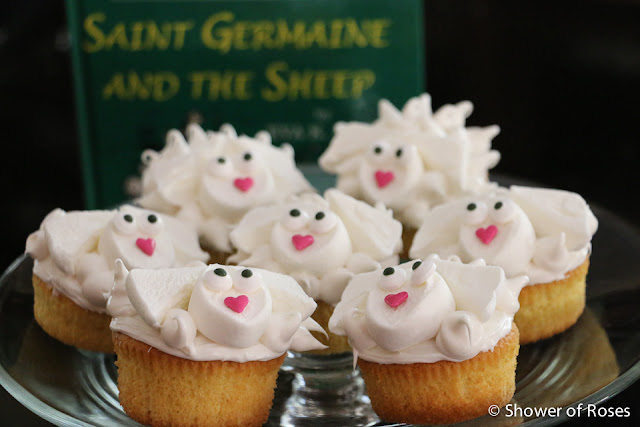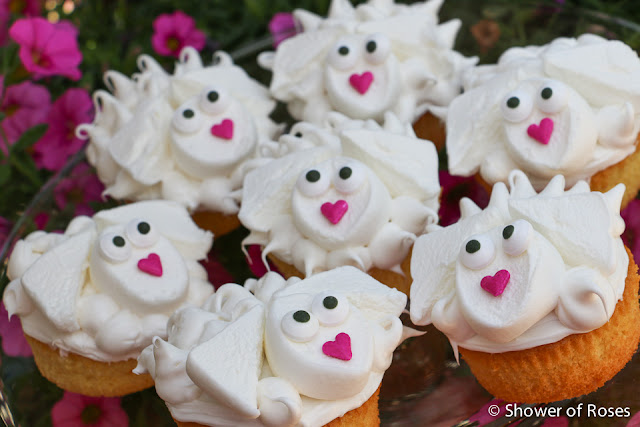 Saint Germaine, look down from Heaven and intercede for the many abused children in our world. Help them to sanctify their sufferings. Strengthen children who suffer the effects of living in broken families. Protect those children who have been abandoned by their parents and live in the streets. Beg God's mercy on anyone who abuses children. Intercede for handicapped children and their parents.
Saint Germaine, you who suffered neglect and abuse so patiently, pray for us. Amen.