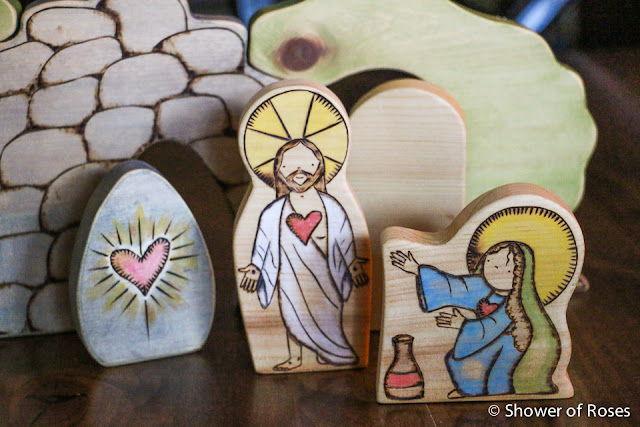 Happy Feast of St. Mary Magdalene!
The Congregation of Divine Worship and Discipline of the Sacraments recently raised the memorial of St. Mary Magdalene on July 22nd to a feast. You can r
ead more about this over at Catholic Culture
.
"Mary Magdalen was well known as a sinner when she first saw Our Lord. She was very beautiful and very proud, but after she met Jesus, she felt great sorrow for her evil life. When Jesus went to supper at the home of a rich man named Simon, Mary came to weep at His feet. Then with her long beautiful hair, she wiped his feet dry and anointed them with expensive perfume. Some people were surprised that Jesus let such a sinner touch Him, but Our Lord could see into Mary's heart, and He said: "Many sins are forgiven her, because she has loved much." Then to Mary He said kindly, "Your faith has made you safe. Go in peace."
From then on, with the other holy women, Mary humbly served Jesus and His Apostles. And when Our Lord was crucified, she was there at the food of His cross, unafraid for herself, and thinking only of His sufferings. No wonder Jesus said of her: "She has loved much."
After Jesus' body had been placed in the tomb, Mary went to anoint it with spices early Easter Sunday morning. Not finding the sacred body, she began to weep, and seeing someone whom she thought was a gardener, she asked him if he knew where the Body of her beloved Master had been taken. But then the Person spoke in a voice she knew well: "Mary!" It was Jesus, risen from the dead! And He had chosen to show Himself first to Mary Magdalen, the repentant sinner."
Today I will often say the invocation, "Jesus, make me love You more and more." When the love of God fills our hearts, it purifies them from every stain of sin.
Our 4 year old discovered the Risen Jesus and Mary Magdalene in his Easter Basket earlier this year, along with the He Is Risen! set from Naturally Catholic. Our little ones pulled it out of the basket to play with as we read the story of St. Mary Magdalene today.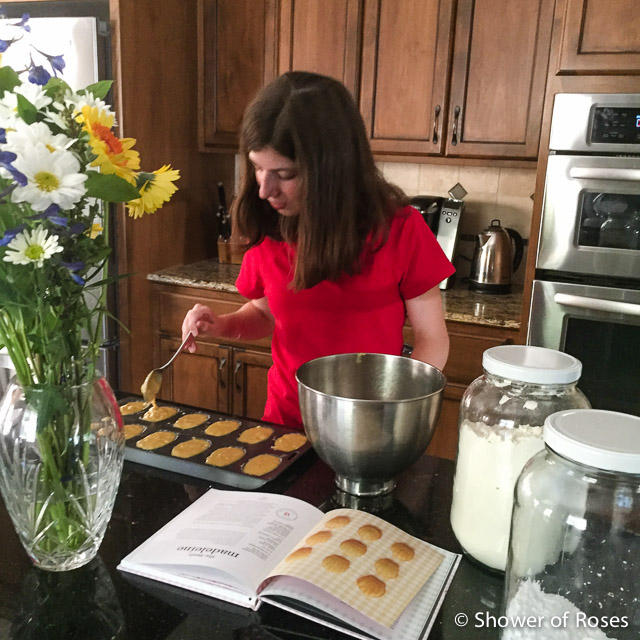 I had to go to the office and work for a few hours this afternoon. When I got back home the little kids were "playing Mass," our oldest son had started preparing dinner, and our oldest daughter was finishing up a batch of Madeleines (her very first time making them!) to celebrate today's FEAST of Saint Mary Magdalene!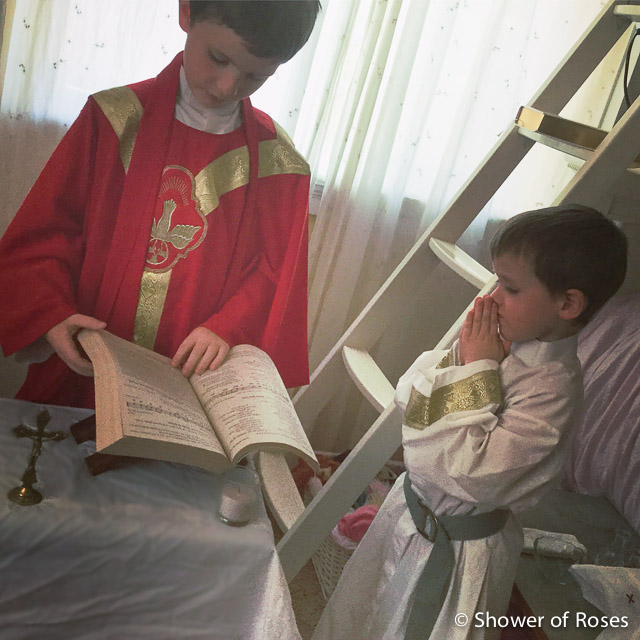 "Playing Mass!" – Photo Credit: Twinkle Toes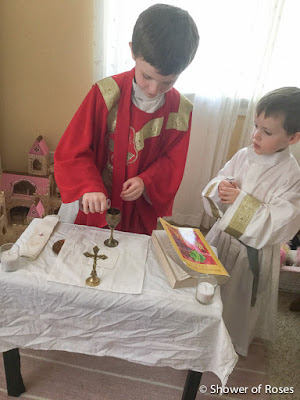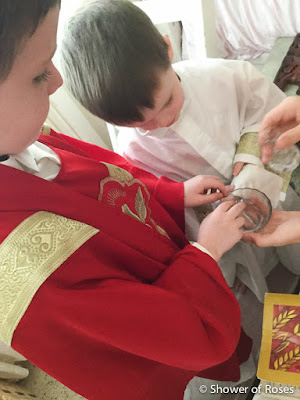 St. Mary Magdalene, Ora Pro Nobis!