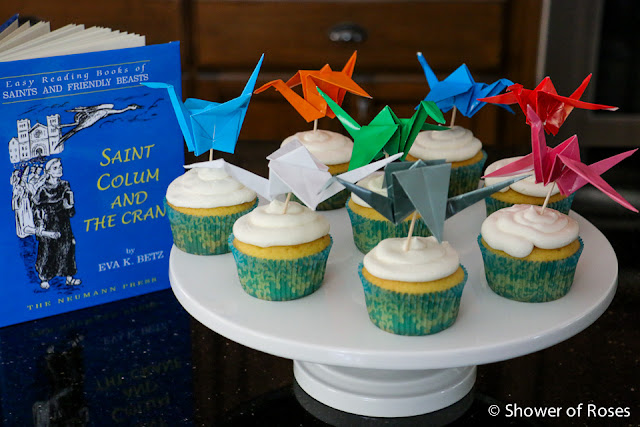 Today, June 9th, is the traditional feast of St. Columba. He is also known as St. Colum and St. Columcille, or "Colom Cille" which means "Dove of the Church." He is the patron saint of Scotland, Ireland, bookbinders, and against floods.
Our schedule happened to be nearly completely free today (other than an afternoon haircut appointment for our oldest daughter) so this morning I flipped through my Saints Calendar to see whose feast day it was today, pulled out some picture books from this month's book basket, and quickly came up with a simple plan to teach my children more about St. Columba.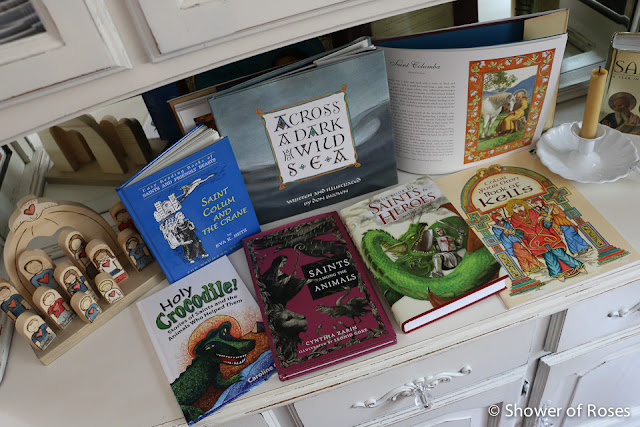 by Eva K. Betz
Additional stories about St. Colum found in our collection that I pulled out for the children to browse through and read on their own this week:
(other stories about saints and animals, but not specifically St. Colum)
(illuminated manuscript)
(Across A Dark and Wild Sea and study guide in Catholic Mosaic)
My life I yield to thy decree,
and bow to thy control
in peaceful calm, for from thine arm
no power can wrest my soul.
Could earthly omens e'er appal
a man that heeds the heavenly call?
Words: Attributed to Columba (521-597);
translator unknown; text in The Hymnbook, 1971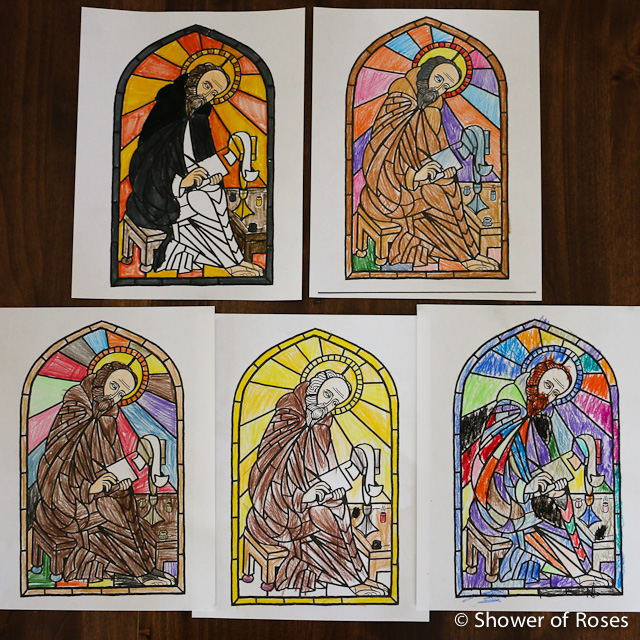 Top Row: Chiquita • Twinkle Toes – Bottom Row: Snuggles • Rose • Bud
Supplies for each crane:
The cranes made perfect cupcake toppers for a special feast day treat.
Ingredients:
1/2 cup unsalted butter, softened
1 1/2 teaspoons vanilla extract
2 cups confectioners' sugar, sifted
2 tablespoons milk
Directions:
Cream room temperature butter with a hand mixer, or the paddle attachment of a stand mixer, until smooth and fluffy. Gradually beat in confectioners' sugar until fully incorporated. Beat in vanilla extract. Pour in milk and beat for an additional 3-4 minutes.
SaveSave