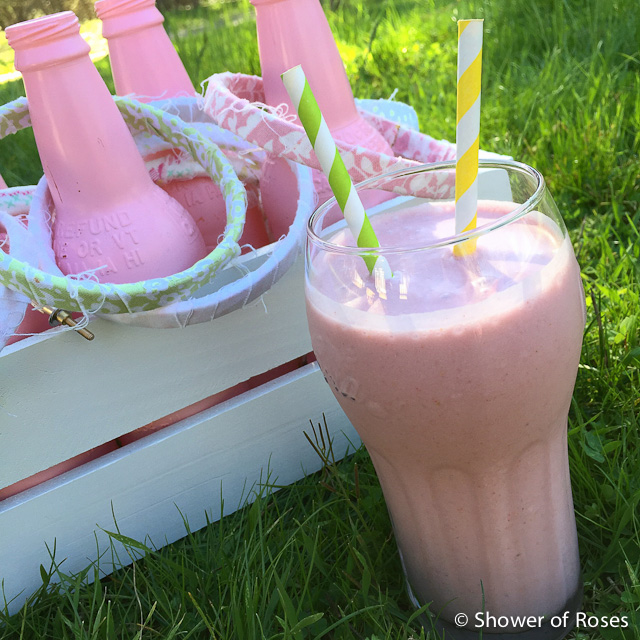 After dropping my three oldest off at golf practice, the younger kids and I decided to head outside and enjoy this gorgeous spring weather too! #strawberrymilkshakes #oldfashionedringtoss
One of these days I will hope to have a chance to share the rest of our "Anne of Green Gables" birthday party photos, including this old fashioned ring toss game… In the meantime, here is a recipe for a yummy (autoimmune protocol approved!) strawberry milkshake!
1 – 10 ounce bag organic strawberries, frozen
1 – 13.5 ounce can Natural Value Coconut Milk (no added guar gum)
Honey, to taste (I used about 1 tablespoon)
dash or two of fine sea salt
Place all ingredients in a high-powered blender (I use my
Vitamix
) and puree until silky smooth. Enjoy!