… on a beautiful Sunday afternoon!
It seems like every time I look outside lately the kids are all either playing badminton, watering the garden, or reading on the patio… We finally made it down to the library last Thursday to sign up for the summer reading program and I'm hoping to print out some of our Summer Bingo cards to start tomorrow. They are all really enjoying their summer break!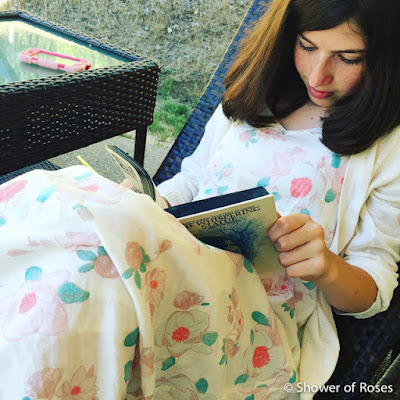 Twinkle Toes is working her way through my childhood collection of
Nancy Drew
books.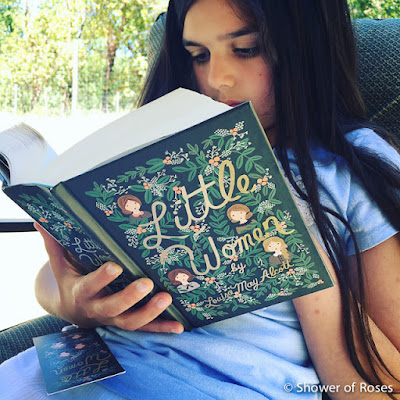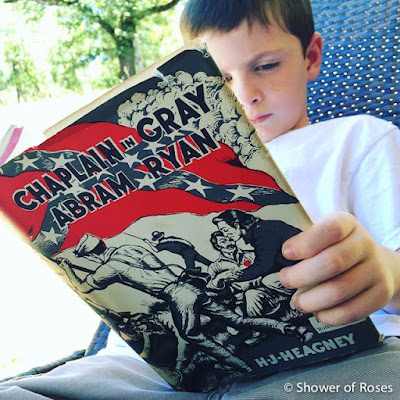 We have the original OOP hardcover edition but I'm so excited to see that Hillside Education has recently republished this book along with a whole bunch of other titles from the American Background Series (biographical fiction about Catholic heroes in American history). To quote Hillside, "These books were printed over a span of 20 years in the 50s and 60s specifically for a Catholic audience. They are biographical in nature, but told like a fiction novel."
I know what's going to be showing up in this year's Stacks of Books for Christmas. You can check them all out over at Amazon {affiliate links}:
Margaret Haughry, Bread Woman of New Orleans (coming soon)
Padre Pro, Mexican Hero (coming soon!)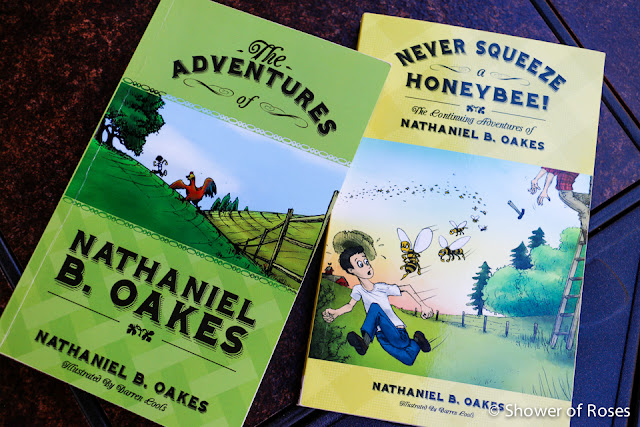 Additional book lists from the archives: