I have been meaning to share this link since before Christmas, but fell behind here on the blog as usual… Better late than never, right? Anyway, for a limited time Regina Martyrum Productions is offering a FREE DOWNLOAD of The Little Lamb's Wish with coupon code NATIVITY15.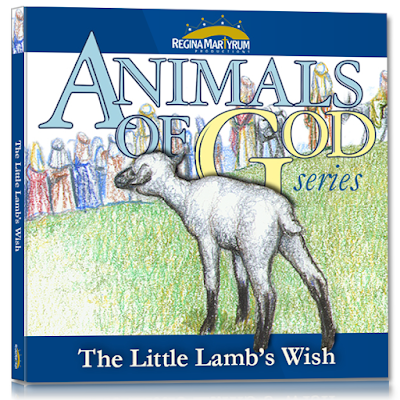 A bored little lamb on a wintery hillside, with nothing to do but graze. While other sheep are content munching on grass all day, Little Lamb is growing impatient with his day-in, day-out hum-drum existence. He longs for adventure, for something special to happen. When his mother suggests that he wish very hard, Little Lamb sets about wishing with all his might.
Then one day, crowds of travelers appear on the road, heading to nearby Bethlehem. When Little Lamb spots a weary man with a beautiful Lady on a donkey, he feels certain his wish for something special is about to come true. Never again will his life be the same.