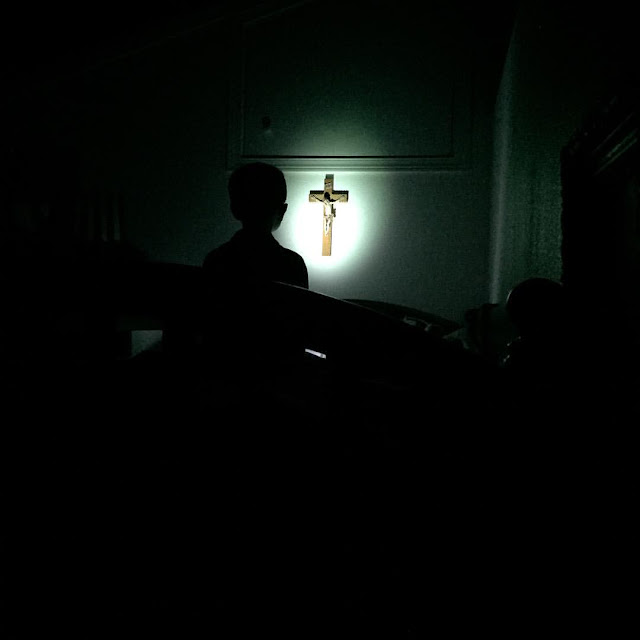 Late Wednesday night I saw a light coming from the boys' room and peeked inside.
I quietly took this photo with my iPhone, shared it over on Instagram, and went back to bed.

❤
It's been a little overwhelming around here lately and I have been fighting burnout… Long hours at work for both my husband and I, writing deadlines, doctors/dentist/orthodontist appointments and bills, way too many assignments due for the children (especially our high schoolers who have been working non-stop to catch back up following golf season), the final week of school along with required state testing (including a question we were not happy to hear about on one of our 9th grade sons tests), the resignation of our amazing tutor from the local home-based charter we have used the past five years (we have lots to pray about and some decisions/changes to make for next year), a big rattlesnake right outside the front door, and a slow moving stomach bug which has been working it's way through our family the past two weeks and has claimed another two three this weekend. Sometimes it all seems like too much, but moments like this make it all worth it. God is Good!