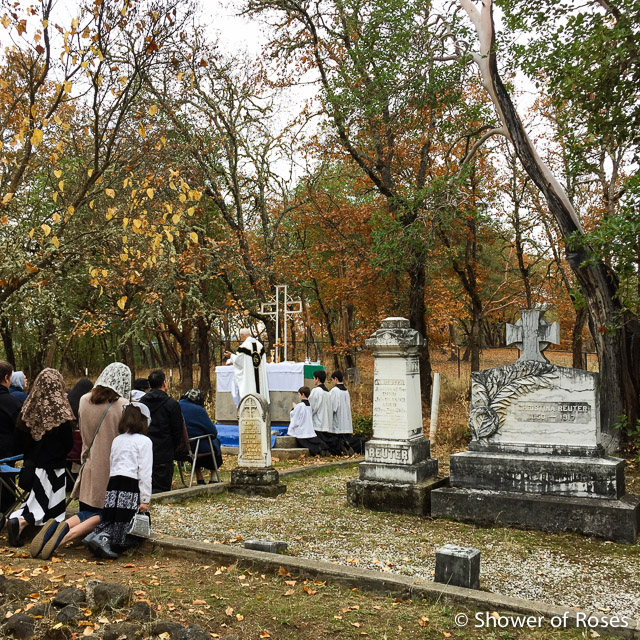 This morning we visited the cemetery for our 12th annual
All Souls' Day Mass
offered for the Holy Souls in Purgatory, particularly those of our departed family and friends. ♥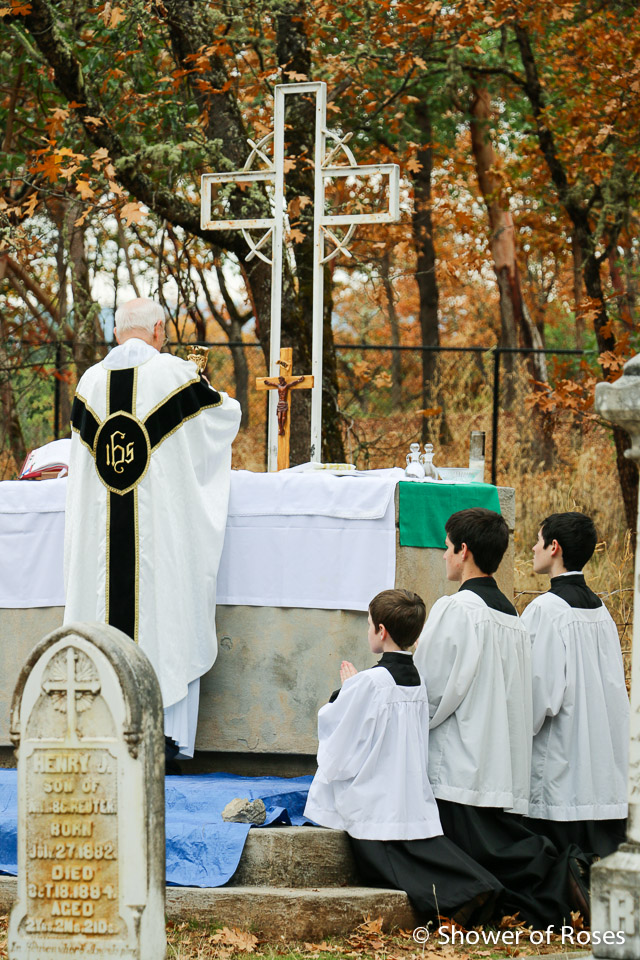 The Catholic Child and the Souls in Purgatory
My dear Child: The Holy Souls in Purgatory need your help. You can do so much for them; they can do nothing for themselves.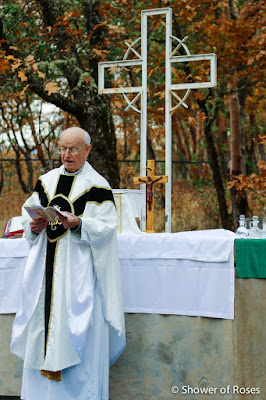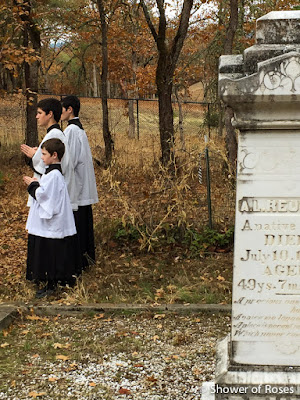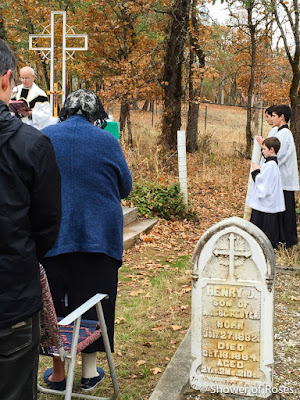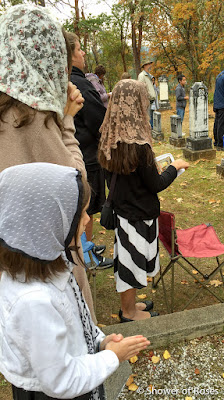 Their time of merit is past; they have saved their souls; they are the friends of God; but they must suffer until they are fit to be admitted to the presence of God.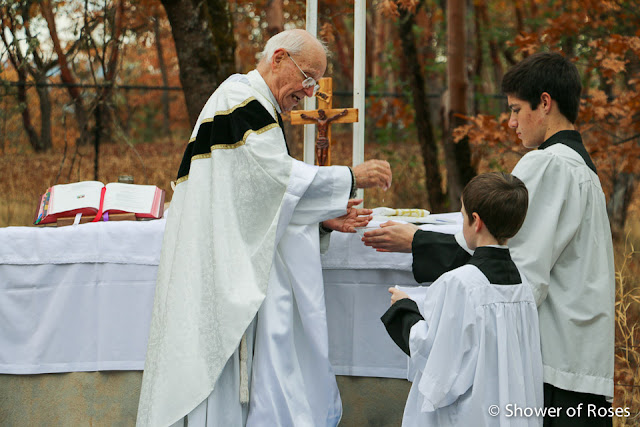 Perhaps your own relatives are waiting there, hoping that they will soon be released.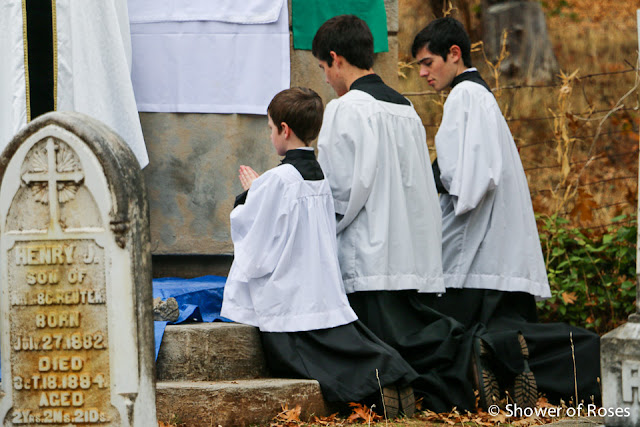 How you should pity them! How fervently you should pray for them. When they reach heaven, they will not forget you.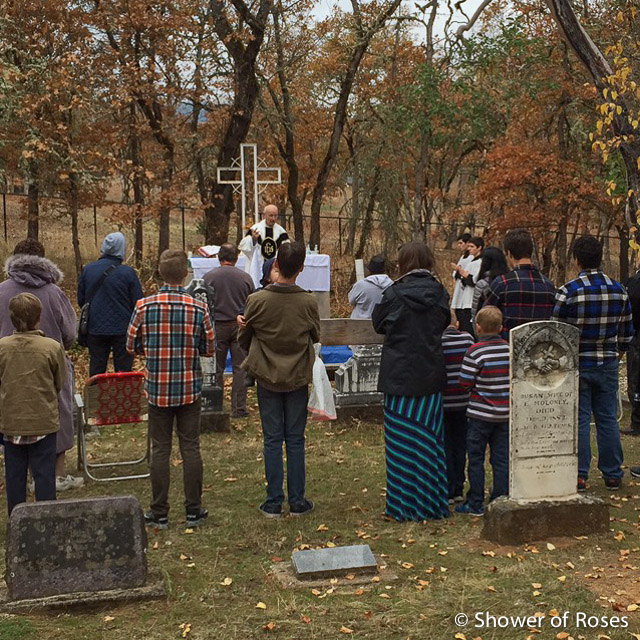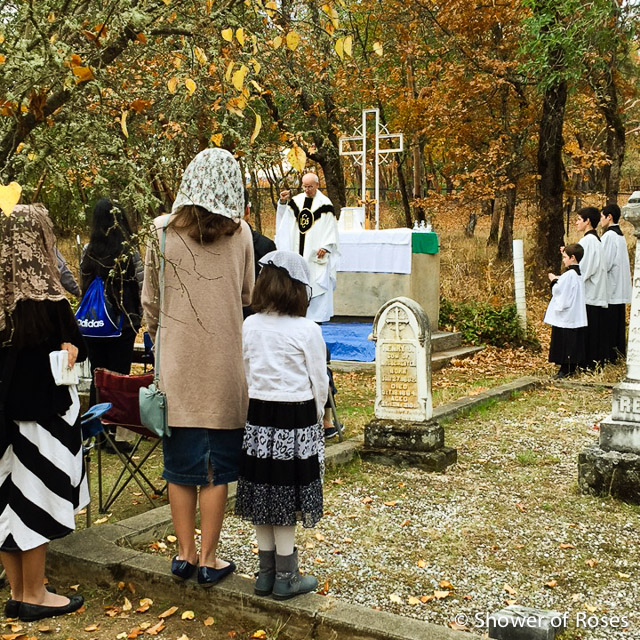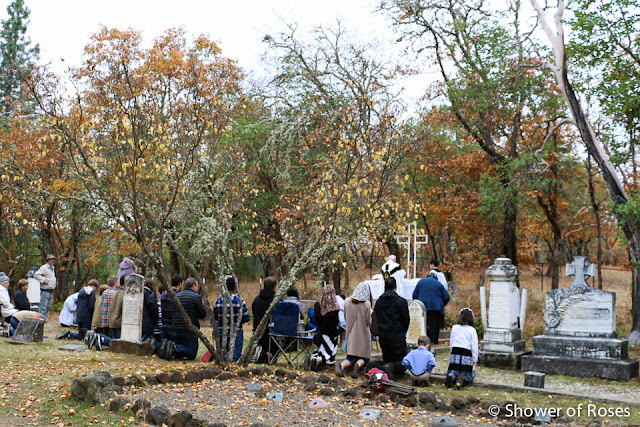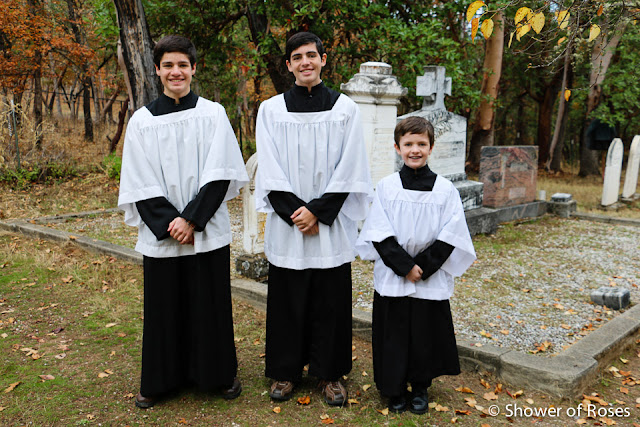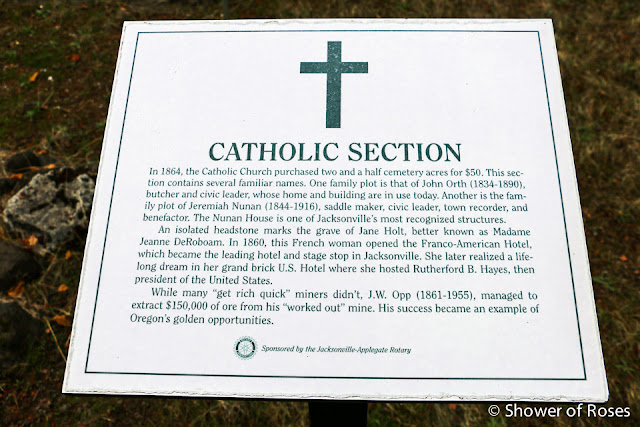 A Prayer for the Holy Souls
O DEAR Jesus! have mercy on the Souls in Purgatory. Have pity on them, dear Lord, and do not keep them long in their pain. Let them come to Thee in heaven to be happy with Thee forever. Amen.
Eternal rest grant unto them, O Lord! And let perpetual light shine upon them. May the souls of the faithful departed, through the mercy of God, rest in peace. Amen.
A plenary indulgence, applicable only to the Poor Souls in Purgatory during the Octave of All Saints' Day (November 1st though November 8th) is granted to those who visit a cemetery and pray even if only mentally for the departed.