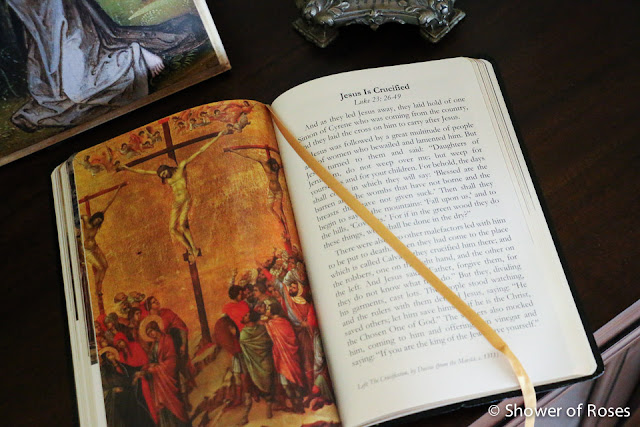 I have had a few requests for a peek inside that basket of lenten books for the older children that I mentioned the other day. I had hoped to put a post together a list of all our books but I just haven't had the time so here is what's in this year's basket along with the links to each book: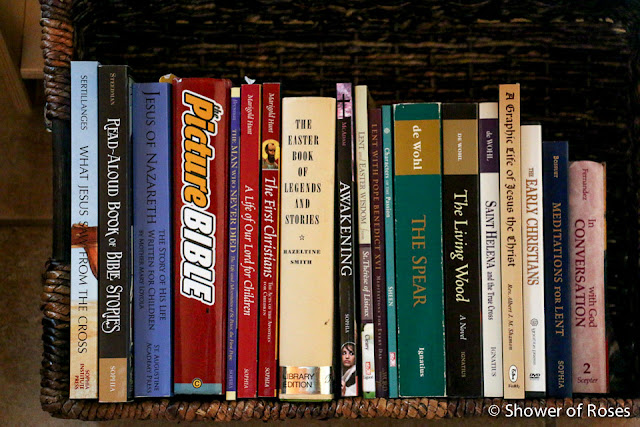 Our older children also have their own bibles
(they love this one, see better pictures here, and this one)
as well as their own copies of The Imitation of Christ
(I love this version with the zippered cover)
.
In addition to Characters of the Passion: Lessons on Faith and Trust, I am reading through the chapter for March on Mortification from A Year with the Saints: A Virtue for Every Month of the Year. My husband has been reading a chapter from The Little Catechism of The Cure of Ars aloud during dinner each night.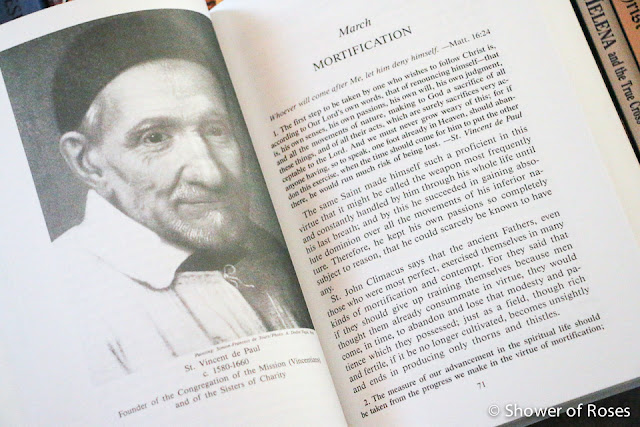 I've also pulled out our Catechism in Pictures, to review The Apostles Creed, and reading through The Holy Gospels of St. Luke and St. John from Sacred Art Series (pictured at the top of this post). Both are filled with gorgeous sacred artwork.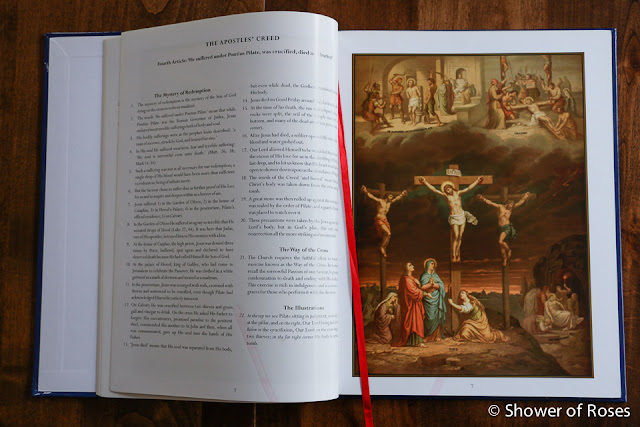 I need to wrap this up and head out the door… Lots of running around this afternoon.
If you have a minute I would love to hear what you are reading this Lent!