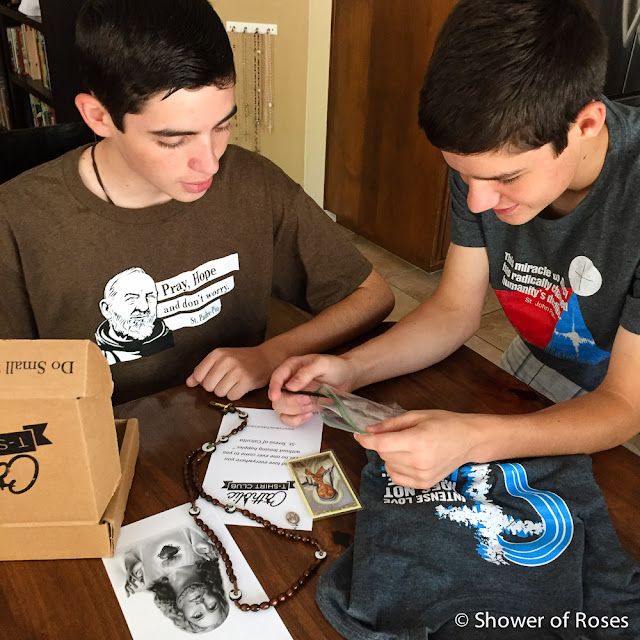 I mentioned last April that our boys have been preparing to receive the sacrament of confirmation and that one of their confirmation gifts is a subscription to the Catholic T-Shirt Club. Due to their grandfather's aggressive cancer at the end of May, just before he passed away at the beginning of June, they ended up missing their Confirmation Mass on May 26th. Instead we will be traveling north this September and they will will finally get confirmed! At least that's the plan… In the meantime they are still enjoying their monthly box from Catholic T-Shirt Club! The box for July arrived yesterday and featured St. Teresa of Calcutta.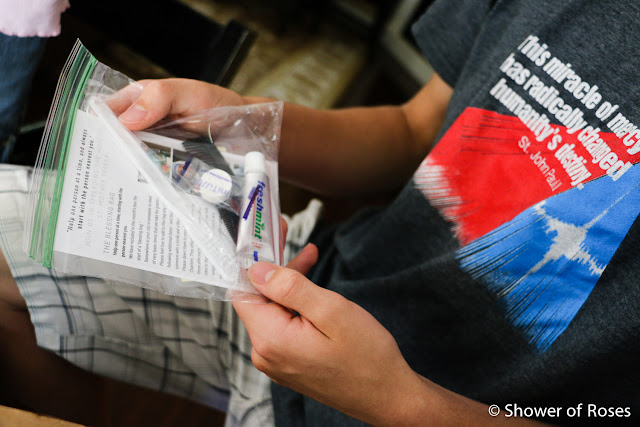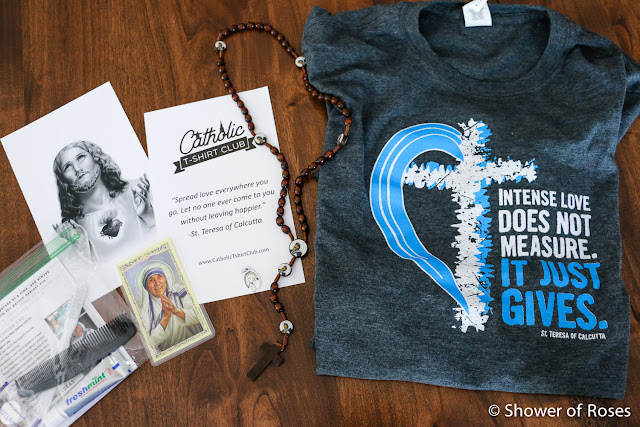 "Intense love does not measure. It just gives."
– St. Teresa of Calcutta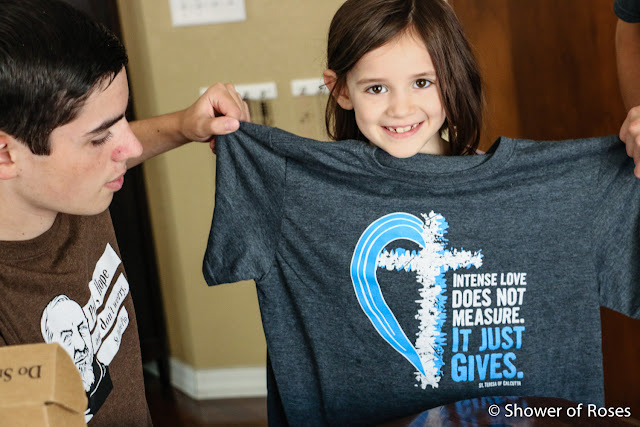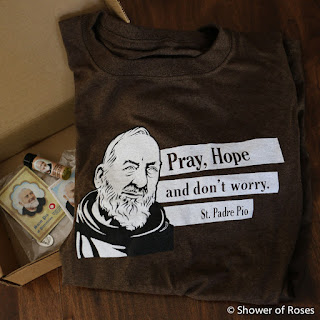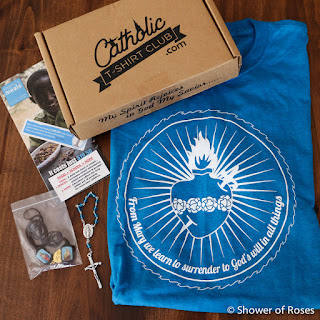 The boys have been sharing a
subscription to the Bishop Box
that comes with some sacramentals each month in addition to the t-shirt! Ranger claimed the first t-shirt they received, the second (pictured above on the right) they decided to save to give to their sister for her 14th birthday next month, Captain claimed the third (St. Padre Pio), and this month's went to Ranger again. I absolutely love the quote on this month's t-shirt. I wonder which saint will be featured next!?