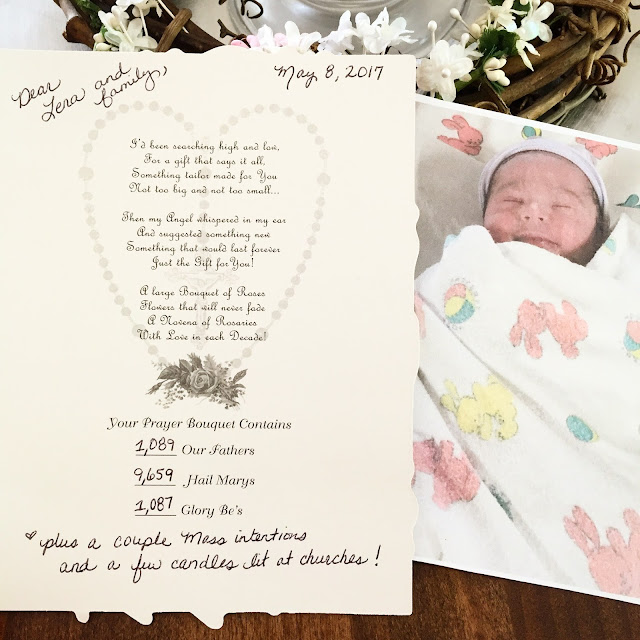 All is well! Our sweet baby was born on May 8 at 2:01pm.
I'm recovering now that I'm over the major nausea hurdle (8hrs).
So much gratitude goes out to my spiritual benefactors.
Deo gratias!
Thank you to everyone who has been praying. You all are amazing!
1,089 Our Fathers
9,659 Hail Marys
1,087 Glory Be's
… plus a couple extra Mass intentions and a few candles lit at churches!
May God reward you all for your prayers and kindness!