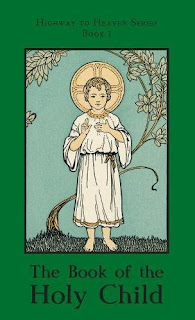 Last night I was so excited to be able to order a hardcover copy of the recently republished First Grade text in the series Highway to Heaven Catechism series at an incredible 80% off!
Produced by the Marquette Univerity Institute of Catechetical Research under the editorship of Edward A. Fitzpatrick in the 1930's, this series of Religion textbooks is a breath of fresh air. Unashamed love of the Catholic Faith is evident on every page.
Full of large, 2-color illustrations, The Book of the Holy Child is the First Grade text in the series. Teacher's manuals and Student Workbooks will be coming soon from St. Augustine Academy Press!
Read more here…
Unfortunately the flash sale offered by Amazon didn't last long and the books are currently back up to full price. However, the publisher is now having a sale, offering the books at the steepest price cut they could possibly offer without selling the books at a loss.
Note: No coupon code is necessary. Simply placing any of the books from the Highway to Heaven series in your cart will trigger this discount. Expires Friday night, September 15, 2017.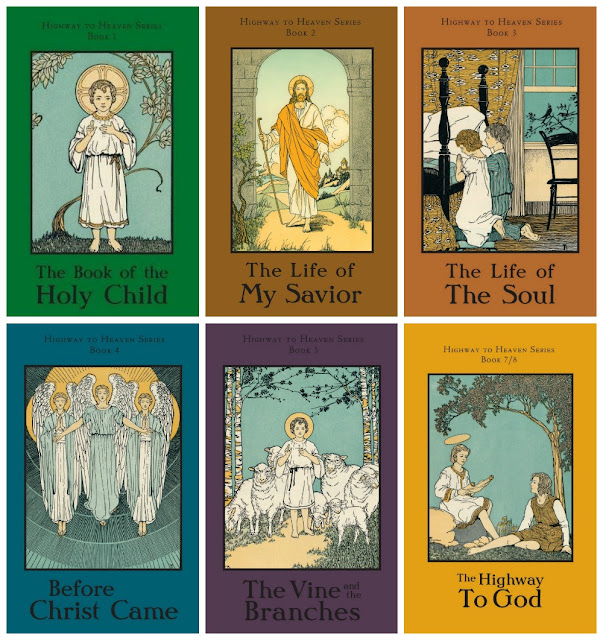 Highway to Heaven Series:
Book 6: The Holy Sacrifice of the Mass
I'm really looking forward to using these Catechism books with our children!
Updated to add a couple pictures of Book 1: