I didn't have any poster boards large enough for the crosses, so we just printed them out on card stock and glued the four sections together. I'm pretty sure our little guy used a different shade of brown for each section.. lots of variations in the wood of his cross!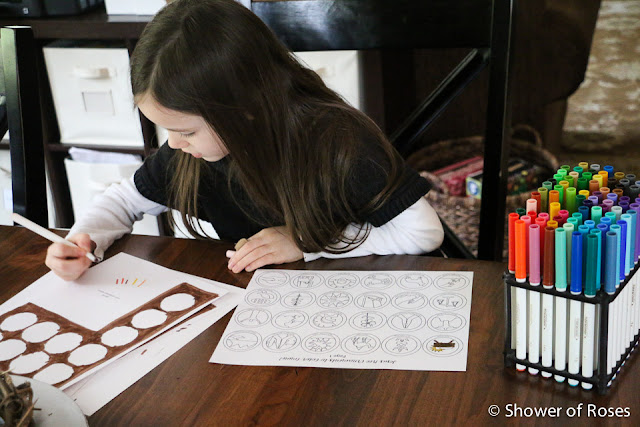 Looking for the perfect shade…
While they colored each ornament I read through the various bible verses provided for each image from the Gospel of Matthew.
The pretzel I had picked up at Trader Joe's a couple days ago didn't "multiply" but it did end up being plenty big enough for the two of them to share with three of their older siblings! 😉
From the Archives: