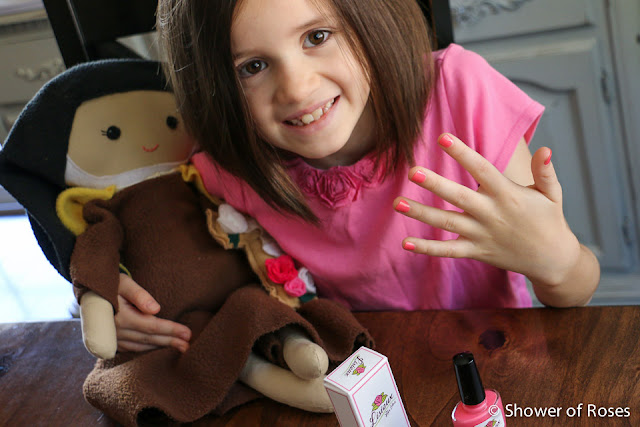 When we arrived home from our road trip Monday evening
(I'm hoping to update the blog with pictures soon!)
we found a pile of packages on the front porch, including one from
Lisieux
just in time for the traditional feast of St. Therese!
Kristen recently offered to send us some of their new nail polishes! It was so much fun to open the package, look through all of the beautiful colors, discover the rose bead rosaries from the Holy Land, and try the darling red hat on our baby girl. Thank you Kristen!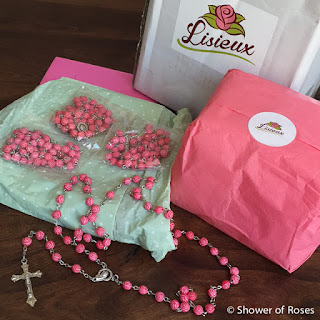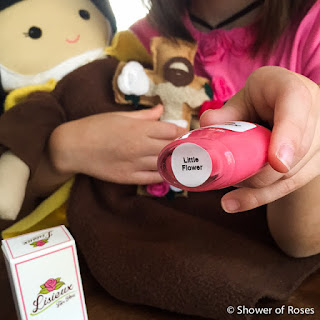 Nail polish is the only cosmetic you can see and enjoy without looking in a mirror and the girls and I love that all of the nail polish is named after the saints (including the Little Flower!), Biblical events, and Catholic tradition! (Read more fun facts here.)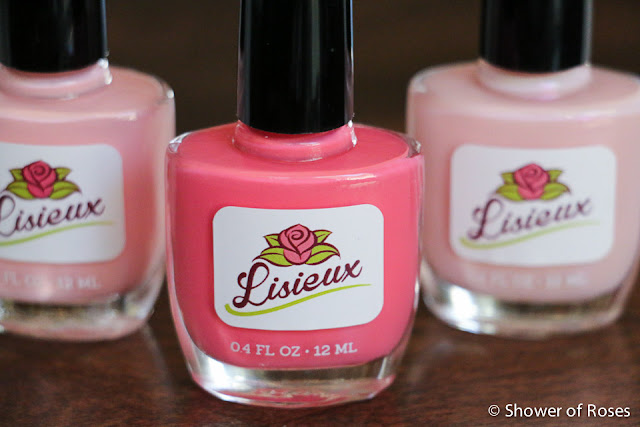 Rose received Little Flower, Grace, and Magnificat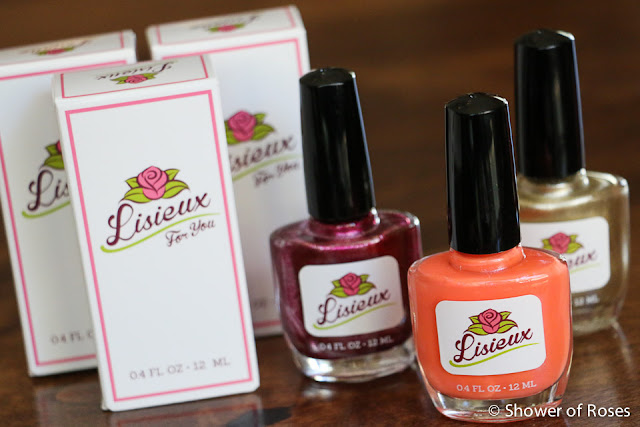 Chiquita received Water into Wine, Lord of the Harvest, and House of Gold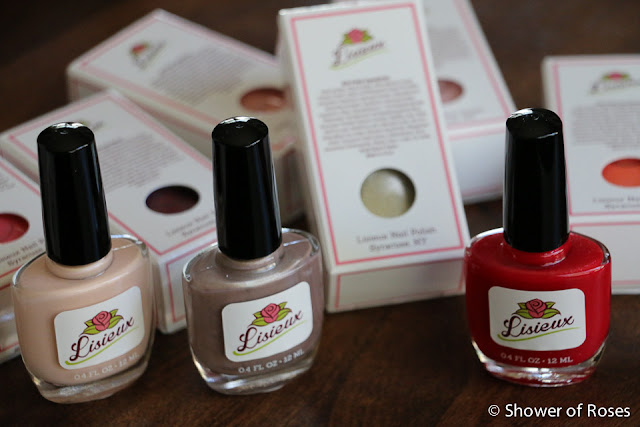 Twinkle Toes received Cherub and Bambinelli – I received Mystical Rose, Martha Martha, and Fig
We had a pretty full day, and Rose wasn't feeling very well, but in between school work and leaving for sports/office I painted her fingers with the pretty pink Little Flower polish as we celebrated her nameday!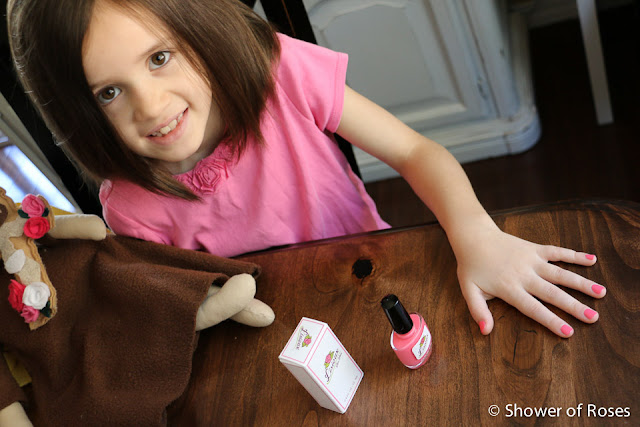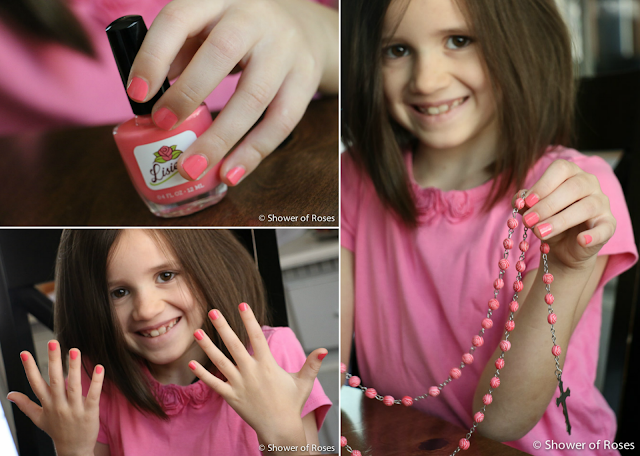 She also sent a darling little hat for Grace which matches the pretty red St. Nicholas polish perfectly!
(Hint: The St. Nicholas polish would make a perfect stocking stuffer in a couple months!)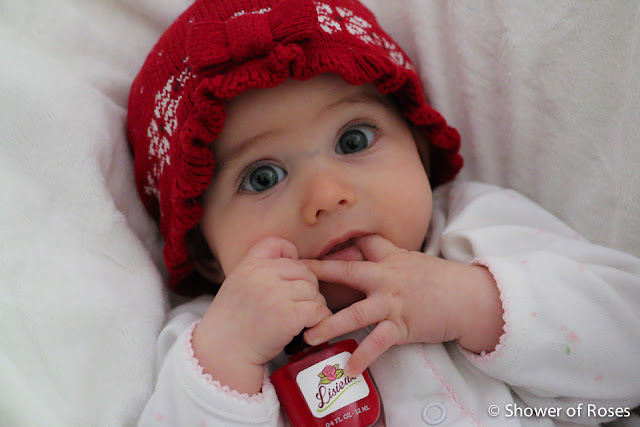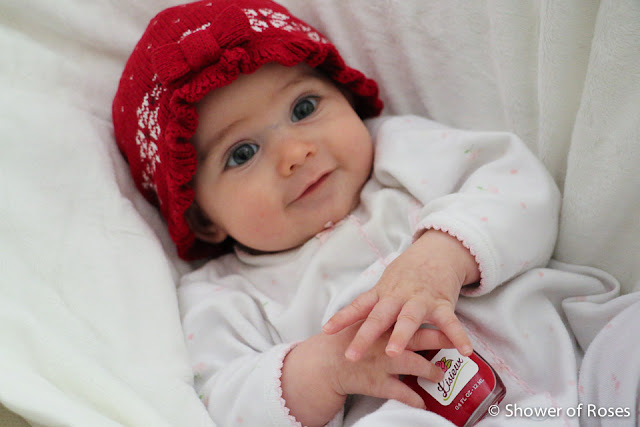 I really love this idea for nail polish and look forward to many more fun afternoons with my girls trying out all the lovely colors.