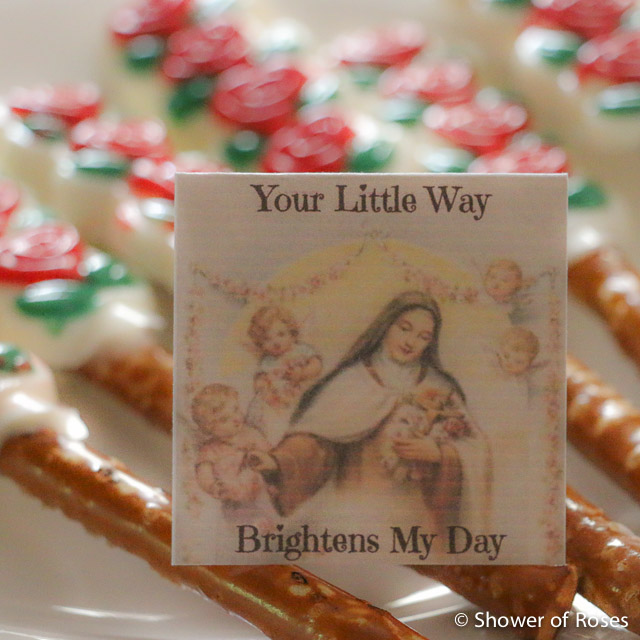 Your Little Way Brightens My Day
Our oldest daughter finished creating these rose heart covered pretzels and chocolates last night for today's St. Valentine feast day party while I made up some labels for the treat bags! We all had to be extra creative this year, using stuff we already had in our pantry and decorating stash since I haven't been able to get to the store, and she did such a great job!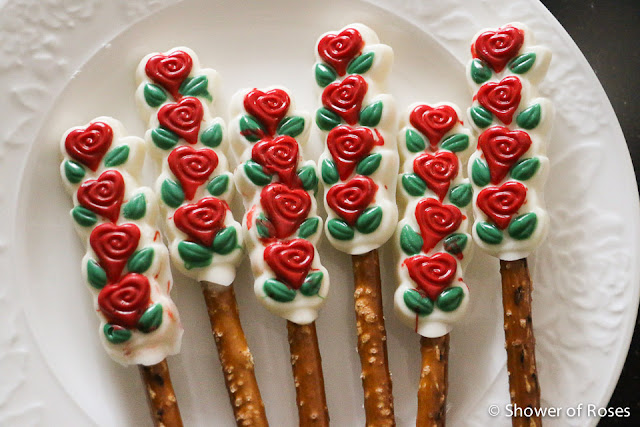 Rose Hearts Pretzel Supplies:
Rose Hearts Pretzel Mold (can't find the exact link, similar to this one)
White Candy Melts (she used White for the multicolored pretzels and Bright White for the solid white pretzels)
Pretzel Rods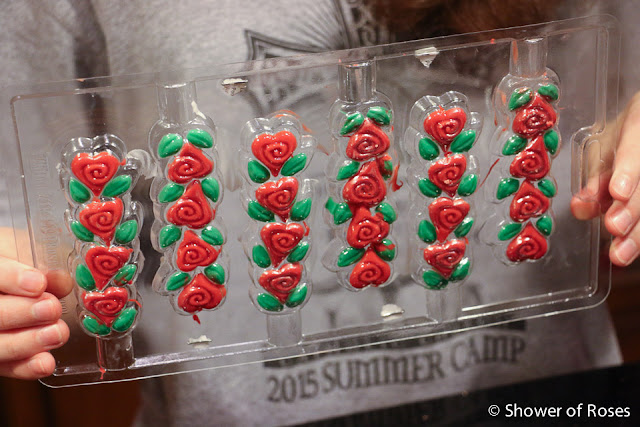 Rose Lollipop Supplies: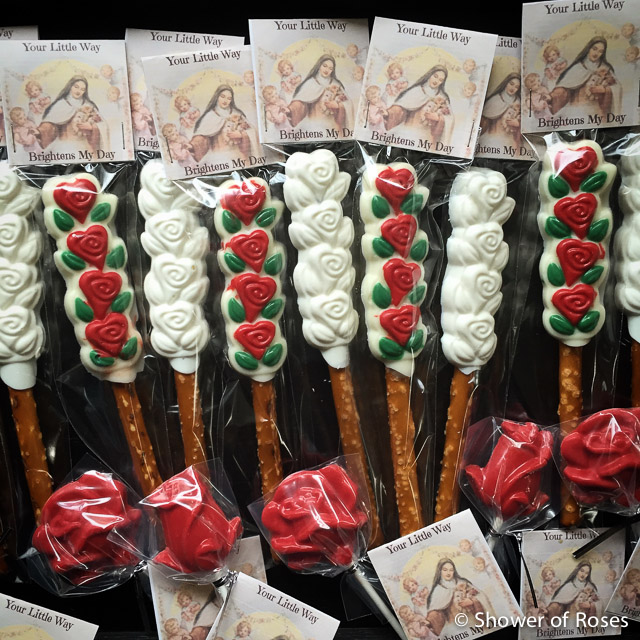 Happy St. Valentine's Day!